Texas Focus: Also Starring Austin
Texas Spirit Theater | NR | 91 min. | Documentary
September 5, 2019 7:00pm - 9:00pm
Join the Bullock Museum for a screening and conversation about the documentary film Also Starring Austin.
Also Starring Austin uses scenes from locally shot films as a lens to explore a community's rapidly changing built and natural environment and unique, enduring culture.
Event Details
From Tobe Hooper's first film Eggshells, to classic films from Richard Linklater and Robert Rodriguez, to underground rarities and star-driven Hollywood fare, locally shot films provide a rare ongoing time capsule of one of the fastest growing cities in the U.S. These films document not only changes in Austin's landscape, but also its unique, enduring culture. Also Starring Austin weaves together scenes from nearly 50 years of locally shot films, with commentary from some of Austin's well-known producers, directors and industry leaders, to examine a community's history through the cinema lens.
A cinematic exploration of the Texas narrative, the Museum's Texas Focus Film Series highlights stories by, for, and about Texans. This season's selections center around films made in Austin. This evening's program includes a film screening and Q&A with filmmakers Mike Blizzard, Lara Morgan and Laura Colwell along with actor Sonny Carl Davis and Producer Louis Black. Doors open at 6:30 p.m.
Please note: Initial entrance for this screening will be at the IMAX lobby doors.
Your ticket purchase supports the Bullock Museum's exhibitions and educational programming.
The Bullock Texas State History Museum is a division of the Texas State Preservation Board. Additional support for educational programming provided by the Texas State History Museum Foundation.
About the Guest Speakers
Mike Blizzard is President and co-founder of Blizco Productions, which provides strategic consulting, public and media relations, and collaboration on books, screenplays and documentary films. He is the producer of the award-winning No No: A Dockumentary, which premiered at the 2014 Sundance Film Festival and has been licensed by Showtime, Netflix, AMC/Sundance, and ESPN. Mike formerly served on the Board of Directors of the Austin Film Society, and served two terms as Board President.
Sonny Carl Davis' career began in the 70's Austin Tx. music scene with The Uranium Savages. They performed musical comedy with songs like "Edie Amin is my Yardman" & "Kill Yourself". He met Eagle Pinnell, a local filmmaker who cast him in the short: A Hell of a Note. That led to the feature The Whole Shootin' Match which received critical acclaim at festivals, especially Sundance. Since then, Sonny has appeared in numerous films & TV productions over many years with stand out performances such as Cowboy in Pinnell's, Last Night at the Alamo and a local Texan explaining his state in Richard Linklater's, Bernie. He continues to work with "big roles in little films, little roles on big films".
Louis Black is a co-founder of SXSW and The Austin Chronicle as well as a founding board member of the Austin Film Society. Working with partners, he helped create the Austin Music Awards and the Texas Film Hall of Fame. He was involved in restoring Eagle Pennell's Whole Shootin' Match and Last Night at the Alamo, as well as Tobe Hooper's Eggshells. He co-directed Richard Linklater: Dream Is Destiny and was an Executive Producer on Tower and Ethan Hawke's critically acclaimed Blaze.
Laura Colwell is an Austin-based editor and musician. She has worked for Terrence Malick (Voyage of Time), Bob Byington (Infinity Baby), Megalomedia (My 600lb Life, Skin Tight), and for AFS supported filmmakers Karen Skloss (The Honor Farm), Berndt Mader (Booger Red), Morrisa Maltz (Ingrid), and Mike Blizzard (Also Starring Austin). She is currently in post-production on two documentaries and working on a second record with her band Sun June. They will be touring the US in the fall.
After completing the Austin Film Society internship and apprenticeship program in 2013, Lara Morgan split her time between managing AFS at the Marchesa (now AFS Cinema), projecting for film festivals, and working as a production assistant on such films as No No: A Dockumentary and the Oscar-nominated Boyhood. Most recently, Lara was the associate producer & co-writer of Also Starring Austin.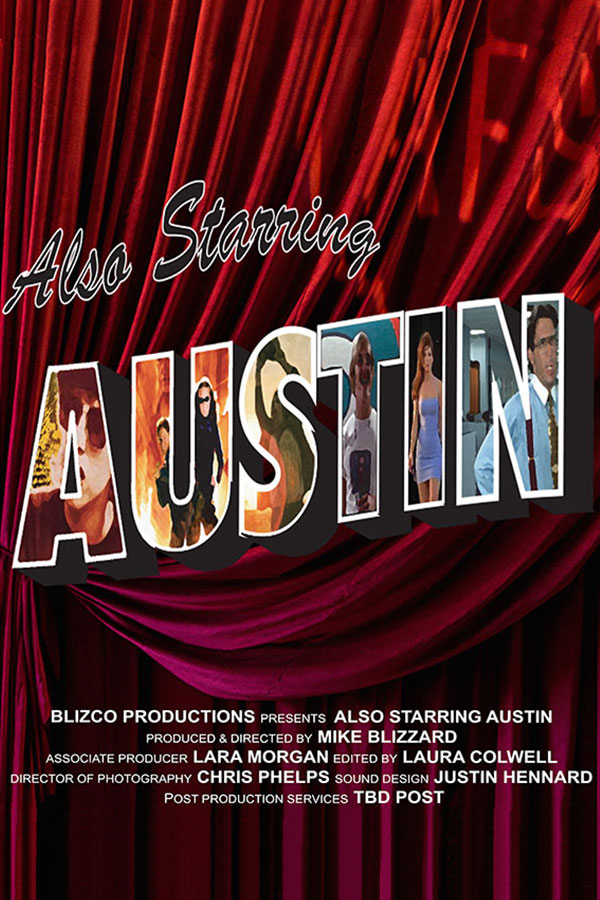 Promotional Support by Texas Film Commission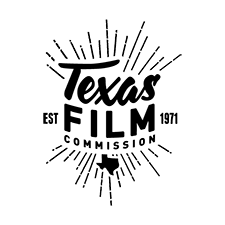 ​
Texas Focus 2019 - 2020 Season