Evening for Educators: Reflections
Programs
June 30, 2022 5:00pm - 8:00pm
Join us for a FREE event exclusively for teachers.
Event Details
Experience the Bullock Museum — the biggest classroom in Texas — through special exhibition tours and hands-on activities. Designed for teachers of all grade levels and subjects, this free event will connect teachers to classroom resources, teaching strategies, and local community organizations.
With newly remodeled areas of the Texas History Galleries, there are new artifacts and stories to discover. The special temporary exhibition, Mental Health: Mind Matters, uses hands-on immersive experiences and multimedia activities focused on the topic of mental health. Connect with local organizations for activities that promote wellness to use with students, as well as yourselves. The Fourth Grade Project, the special temporary exhibition on display through the fall, features photographs that give insight into the point of view and life experiences of fourth-graders from around the world. Connect with these stories, and photography as an art form, through hands-on activity stations.
Enjoy prize drawings, refreshments, the company of fellow teachers, and receive an SBEC-approved CPE certificate.
Come anytime from 5:00 p.m. to 8:00 p.m.
Scheduled Events
5:00 p.m. - 6:30 p.m. Refreshments in the Grand Lobby
5:30 p.m. - 6:15 p.m. & 6:30 p.m. - 7:15 p.m. Curator Conversation: Changes in Revolution, Republic, and Statehood. Explore the changes in artifacts, stories, and how our perceptions of these events have evolved over time with new scholarship. Join a Bullock Museum curator for a special gallery tour and discussion about how and why we've made these changes, and get a sneak peek at the future changes.
Featured Activities
5:00 p.m. - 7:30 p.m. Explore the exhibitions and be sure to try your hand at the featured activities.
Mental Health: Mind Matters Exhibition – Explore this special exhibition which focuses on the topic of mental health and how it impacts our lives and the lives of our students.
The Fourth Grade Project Exhibition – Explore this photography exhibit that features fourth graders from around the world expressing their thoughts about their lives.
Silent Conversations – As you explore the exhibit, stop at the Silent Conversation Stations, and "discuss" your reflections with your fellow teachers.
Strike a Pose - Snap a shot of yourself posing as you imagine a fourth grader might.
Reflection Mirrors - Practice this classroom activity and create a hand mirror that allows you to reflect on who you see staring back at you, and thoughts about yourself to give you confidence throughout the day.
7:30 p.m.
Prize Drawing
Take time to have a second look, or explore a different area of the Museum exhibits until 8:00 p.m.
The event is free of charge, and parking is complimentary in the Museum's garage. Please note there is construction on the roads around the building; check here for up-to-date route and parking information. Follow the signs to the parking garage entrance on 18th Street and Colorado.
Questions? Contact (512) 936-4604 or education@thestoryoftexas.com
Your Support Matters
Help us continue to share the story of Texas through free programs with a tax-deductible donation.
Enjoy discounts, exclusive programs, and free access to exhibitions year-round by becoming a member of the Bullock Museum.
About Mental Health: Mind Matters
Mental Health: Mind Matters uses immersive experiences and multimedia activities to provide a respectful, informative, engaging place where substantive learning, conversations, and fun social interactions can occur surrounding the topic of mental health.
In 2020, one in five adult Texans experienced a mental health concern. And one in four children will experience a mental illness during their childhood. Yet misunderstanding of mental illness often leads to lack of treatment and needless suffering. Mental illness can happen to anyone, it is treatable, and it is important for us as a society to talk about it.
In the exhibition, visitors explore how mental illness has been treated in the past, put themselves in the shoes of people living with mental illness, and use full-body activities to learn about healthy recognition and expression of emotions.
This exhibition is tri-lingual in English, Spanish, and French.
About The Fourth Grade Project
Over the past ten years, acclaimed artist Judy Gelles has interviewed and photographed more than 300 fourth-grade students around the world, asking them each of these three questions. Who do you live with? What do you wish for? What do you worry about?
This exhibition captures fourth graders at a turning point when their worldviews are beginning to take shape. They are thinking critically, developing deep relationships, and are interested in learning about and helping others. Artist Judy Gelles has harnessed that interest to bring disparate cultures together in the same room. By placing them side by side, she sends two vital messages: all of these cultures are different but equally valuable; and all of these cultures are alike in essential ways. Told in the fourth graders' own words, their varied stories touch on the human condition and urgent social issues.
The exhibition features 65 portraits of fourth grade students from 10 countries. The students are from a wide range of economic and cultural backgrounds. Despite their differences, their experiences capture the gamut of societal issues that we face today.
School Programs are generously funded by Featured Sponsor The Marie M. and James H. Galloway Foundation, Supporting Sponsors EOG Resources, Inc. and The William Stamps Farish Fund, and Contributing Sponsors the Betty Stieren Kelso Foundation.
The Bullock Museum, a division of the Texas State Preservation Board, is funded by Museum members, donors, and patrons, the Texas State History Museum Foundation, and the State of Texas.
Professional Development Programs
Programs for Educators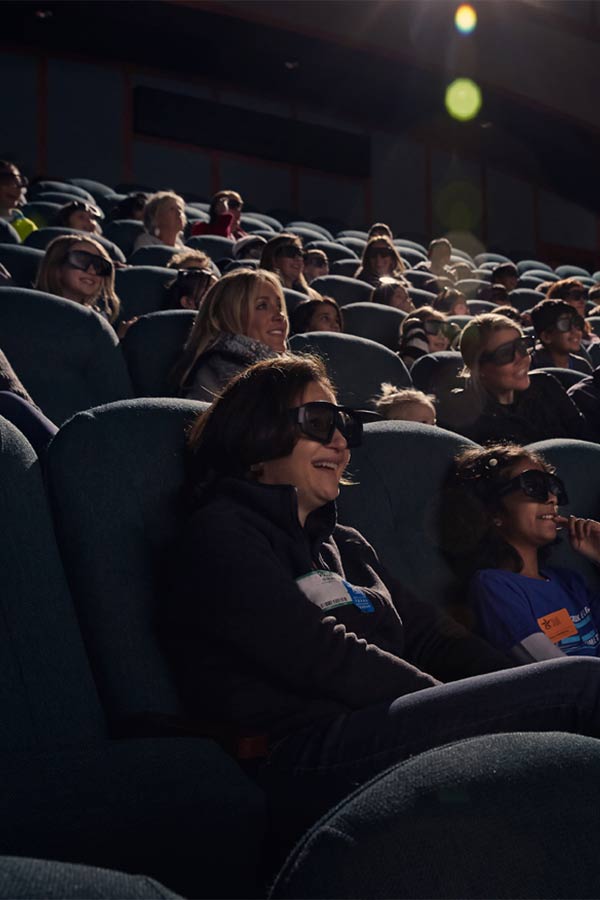 More Info
07/21/2023

Public Programs for CPE Credit