Summer at the Bullock
June to August 2019
Enjoy a season of discovery, exploration, and magic at the Bullock Museum. Don't miss programs just for families, our Summer Family Film Series, outstanding special exhibitions, and great IMAX® documentaries!
Become a Bullock Museum Member for discounted tickets, free exhibitions, and unlimited documentaries in the IMAX® Theatre!
Summer Family Programs
Spend Tuesdays and Thursdays at the Museum this summer for hands-on fun and discovery.
Families with kids from toddlers to tweens can join programs on Tuesdays and Thursdays from June 11th - August 8th. These drop-in programs are free for members or with museum admission and run from 10 a.m.- 12 p.m.
Make It Tuesdays: Create, invent, and make things happen at these guided experiences for the whole family.
Sense-sational Thursdays: Explore, observe, and listen at these family experiences designed to engage various senses.
2019 Summer Family Programs: Make It Tuesdays
2019 Summer Family Programs: Sense-sational Thursdays
Summer Family Film Series
Join us for three family-friendly, multi-sensory screenings of classic films with sci-fi sidekicks that you won't want to miss on the big screen.
Summer Family Film Series 2019 Season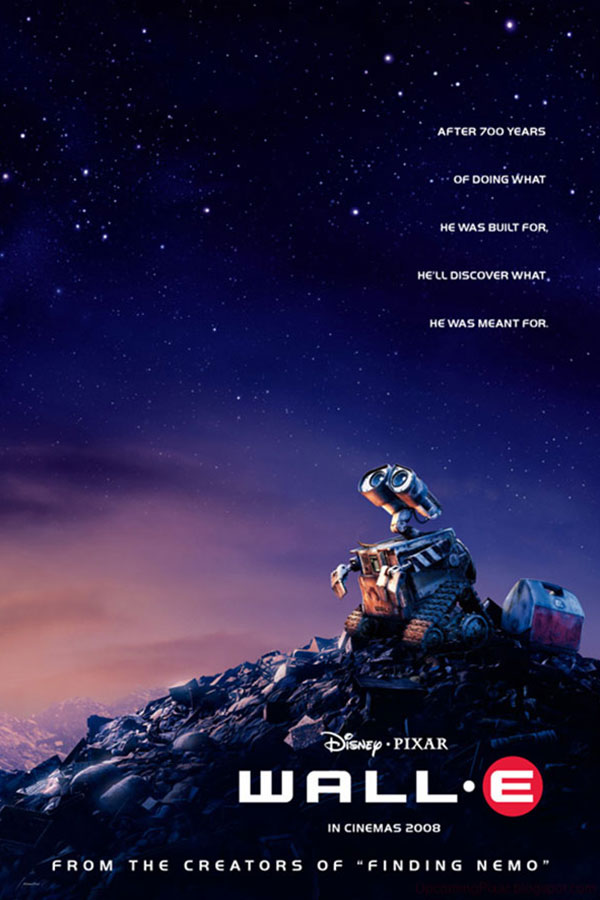 More Info
08/10/2019

Special Exhibitions
Explore family-friendly exhibitions with original artifacts, immersive experiences, and hands-on interactives for all ages.
Texas From Above
On view January 26, 2019 through June 16, 2019
Explore the rich and diverse geography of Texas through captivating aerial photographs taken by photographer and pilot Jay B Sauceda during a six-day flying journey around the state's borderlands. Immerse yourself in the scenes he captured from the sky and learn about his process through hands-on interactives, media pieces and artifacts.
WWI America
On view March 16, 2019 through August 11, 2019
Discover the stories of the American experience during the era of the Great War through hundreds of original artifacts, immersive environments, multimedia experiences, and personal stories from witnesses who experienced the events firsthand.
Cowboys in Space & Fantastic Worlds
On view July 13, 2019 through December 1, 2019
Celebrate the colorful history of science fiction westerns in popular culture, and discover how the cowboy went from herding cattle on the Texas plains to flying spaceships around distant planets. Explore rare artifacts, create your own comic book cover, snap a photo in front of space scenes and intergalactic backgrounds, and more.
Documentaries in the IMAX® Theatre
The Bullock Museum provides an IMAX® with Laser film experience on the biggest screen in the state.
Amazon Adventure
Screening through August 31, 2019
Amazon Adventure is an immersive and visually stunning experience where you can travel through the bio-diverse Amazon rainforest and open your mind to everything that's waiting to be discovered.
Pandas
Screening through August 31, 2019
Pandas, an adventure story perfect for the whole family, follows the story of one researcher whose passion leads her to initiate a new technique inspired by the work of wildlife conservationists a world away.
America's Musical Journey
Screening through May 31, 2020
America's Musical Journey celebrates the unique diversity of cultures and the creative risk-taking that characterize America, as told through the story of its music. Follow Grammy-Award® nominated singer and songwriter Aloe Blacc as he traces Louis Armstrong's footsteps through the colorful locales and cultures where America's music was born.
Don't forget: Museum Members enjoy free documentaries all year long!
Cool Summer Nights
Forget about standing outside in the heat of the summer! Come inside to the Bullock Museum for three FREE evenings celebrating culture, community and Texas history. You're invited to be a part of the second year of this event series.
You're guaranteed some great nights out this summer with one program each month in June, July and August!
Cool Summer Nights 2019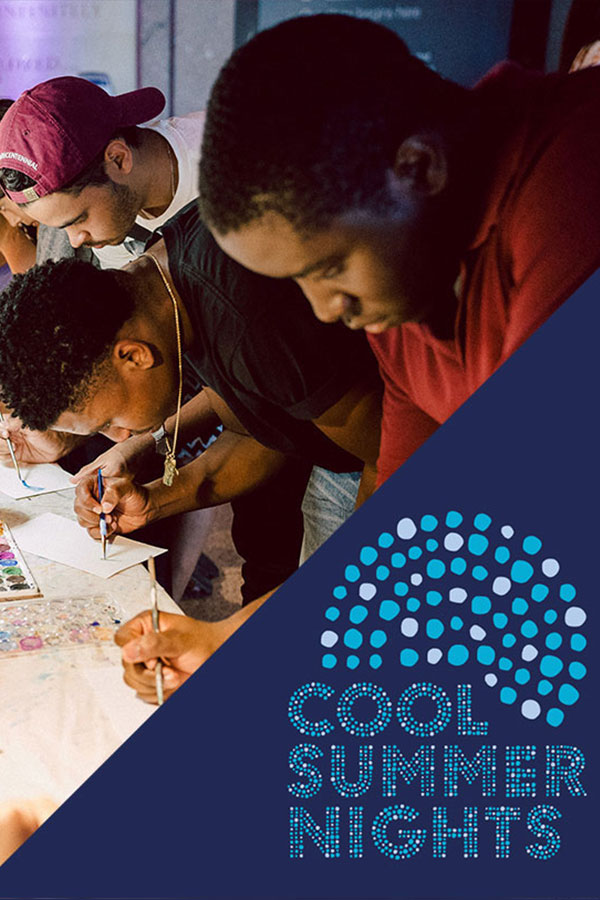 More Info
06/21/2019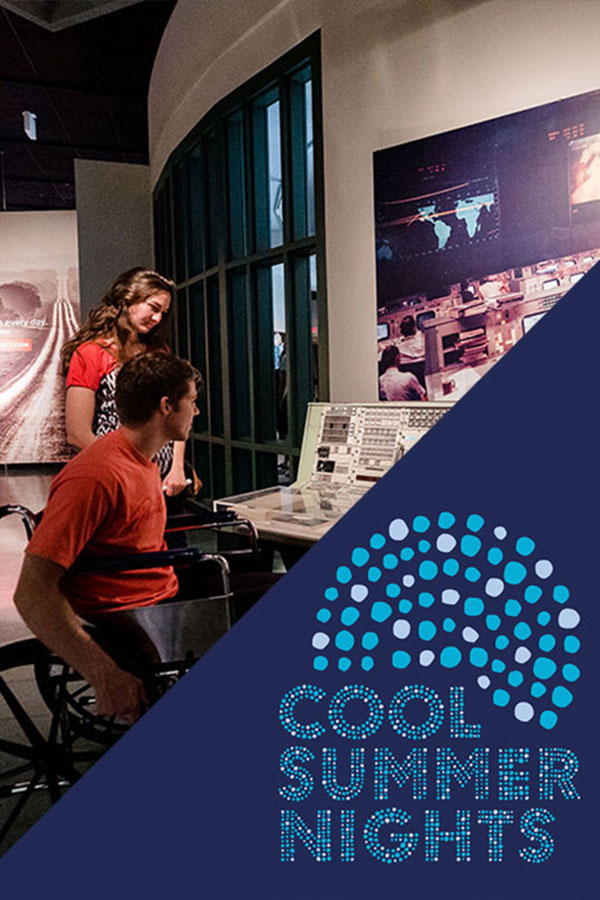 More Info
07/19/2019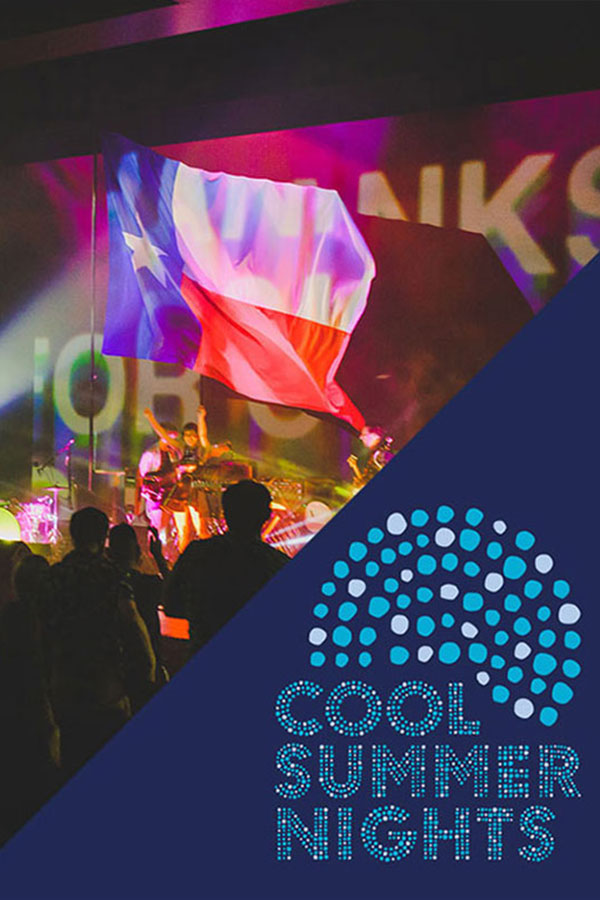 More Info
08/09/2019

Support for the Bullock Museum's exhibitions and education programs provided by the Texas State History Museum Foundation.
School Programs are generously funded by Supporting Sponsors Joan and Bruce Blakemore, The Honorable Kent R. Hance, The William Stamps Farish Fund, and Frost Bank and Contributing Sponsors Carla and Brad Moran.