Hilos de Tradición Member Reception
Programs
October 6, 2022 6:30pm - 8:30pm
Join us for an exclusive Member Reception for our special exhibition Hilos de Tradición: Dresses of Mexico!
Event Details
Explore the exhibition at this private Member-only after-hours event featuring live performances and complimentary light bites!
In collaboration with the Brownsville Historical Association, Hilos de Tradición: Dresses of Mexico features 37 traditional outfits representing the traditional textiles, art, dance, and culture of each Mexican state.
The dresses reflect both the indigenous and European influences that have shaped Mexican culture and tradition. Weaving, embroidery, and lace feature prominently with heavy fabrics and multiple layers that speak to the climate of Mexico's mountainous regions. Ruffles and flounces add movement to the dresses worn for dancing and celebration. Some dresses reflect Mexico's vaquero culture and revolutionary spirit, while other dresses are a connection to Mexico's deep Catholic faith. Through it all, color and pattern shine brightly as a testament to the vibrant and varied regions of Mexico.
This is a limited capacity event open to Museum Members and Member guests only. Please RSVP in advance to attend.
Your Support Matters
By supporting the Bullock Museum through membership, you help shape future Texan generations and communities through outstanding exhibitions and educational programs.
All Members enjoy unlimited exhibition admission, parking vouchers, discounts at the Museum Store, tickets to IMAX® documentary films and select Texas Spirit Theatre shows, and much more! Become a Member today!
Hilos de Tradición: Dresses of Mexico is made possible in partnership with the Brownsville Historical Association.
Hilos de Tradición: Dresses of Mexico is sponsored by Univision Austin.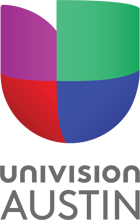 The Bullock Museum, a division of the Texas State Preservation Board, is funded by Museum members, donors, and patrons, the Texas State History Museum Foundation, and the State of Texas.
Hilos de Tradición: Dresses of Mexico Events