Coco
Texas Spirit Theater | PG | 169 min. | Family, Animation, Adventure
November 6, 2022 2:00pm - 3:45pm
Celebrate Día de los Muertos with a special multisensory screening of Coco.
Event Details
Join 12-year-old Miguel on his quest to become an accomplished musician in Disney and Pixar's Academy Award-winning animated feature film, Coco. Travel through the Land of the Dead, meet a curious cast of characters, and immerse yourself in the traditional Mexican holiday. Enjoy special effects throughout the screening!
Seating begins at 1:30 p.m. for the 2:00 p.m. screening. All seats are available on a first-come first-served basis. Any child under the age of four who wants a guaranteed seat during the film will need to purchase a ticket. Concessions from The Star Cafe and IMAX® Theatre will be allowed in the theater. Tickets are $8 for members and $12 for non-members.
Your Support Matters
Help us continue to share the story of Texas through a tax-deductible donation.
Enjoy discounts, exclusive programs, and free access to exhibitions year round by becoming a member of the Bullock Museum.
About Family Programs
Family programs provide educational and engaging activities for young Texans and their caregivers. Events are designed to bring families together, spark conversations and provide opportunities for growth and development.
Hilos de Tradición: Dresses of Mexico is made possible in partnership with the Brownsville Historical Association.
Hilos de Tradición: Dresses of Mexico is sponsored by Univision Austin.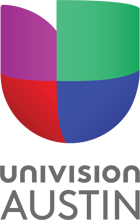 The Bullock Museum, a division of the Texas State Preservation Board, is funded by Museum members, donors, and patrons, the Texas State History Museum Foundation, and the State of Texas.