December 15, 2022 5:00pm - 7:00pm
Enjoy after-hours programs and exhibition access.
Event Details
Join us after work every Third Thursday for special extended Museum hours from 5 to 7 p.m.! Explore the exhibitions, enjoy happy hour food and drinks in The Star Cafe, and connect to Texas through unique interactive experiences. Different activities will be offered each month.
Join us December 15 at 5:30 p.m. to learn the delicious, age-old tradition of Mexican tamale making. Expert tamale makers from Tamale House East will lead a demonstration class and show how to make and wrap this traditional Posadas dish. Afterwards enjoy tamales and salsas made by Tamale House East.
The Tamale Making class is sold out.
At 6:30 p.m. all Museum visitors are welcome to enjoy the sounds of Villancicos, or traditional holiday carols, performed in Spanish and English by the Crockett High School Choir in the Grand Lobby.
Tickets are $10 for members and $15 for non-members. Exhibition admission is included in ticket price.
About Public Programs
Public programs at the Bullock Museum explore relevant history and celebrate the culture that has shaped our modern world. Through engaging discussions, live performances, and experiential activities guests are invited to see local connections and discover how Texas fits into a broader national story.
Your Support Matters
Help us continue to share the story of Texas with a tax-deductible donation.
Enjoy discounts, exclusive programs, and free access to exhibitions year-round by becoming a member of the Bullock Museum.
Image courtesy Tamale House East
Hilos de Tradición: Dresses of Mexico is made possible in partnership with the Brownsville Historical Association.
Hilos de Tradición is sponsored by Univision Austin.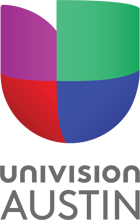 The Bullock Museum, a division of the Texas State Preservation Board, is funded by Museum members, donors, and patrons, the Texas State History Museum Foundation, and the State of Texas.