October 20, 2022 5:00pm - 7:00pm
Skip the traffic and enjoy after-hours programs and exhibition access.
Event Details
Postpone your commute and join us after work every Third Thursday for special extended Museum hours from 5 to 7 p.m.! Explore the exhibitions and connect to Texas through unique interactive experiences, with different activities offered each month.
Thursday, October 20th will feature a unique night of Mexican culture, tradition, and music inside our newest special exhibition, Hilos de Tradición: Dresses of Mexico. Be transported to Mexico and discover traditional Mexican ensembles amid the sultry sounds of acclaimed singer-songwriter Azul Barrientos.
About the Performer
Azul Barrientos is a musician dedicated to observing and conserving the cultural influences and interconnections between Latin America, Africa, Europe, and Mexico. Born in Mexico City, Azul moved to San Antonio, Texas as a young woman, where she developed a reputation for building bridges between Mexicana and Chicana cultures. Her career has focused on preserving traditional songs from Latin America and exploring their diverse musical histories. Azul rejoices in her Mexican roots, giving new life to the rhythms and stories of previous generations.
About Public Programs
Public programs at the Bullock Museum explore relevant history and celebrate the culture that has shaped our modern world. Through engaging discussions, live performances, and experiential activities guests are invited to see local connections and discover how Texas fits into a broader national story.
Your Support Matters
Help us continue to share the story of Texas with a tax-deductible donation.
Enjoy discounts, exclusive programs, and free access to exhibitions year-round by becoming a member of the Bullock Museum.
Hilos de Tradición: Dresses of Mexico is made possible in partnership with the Brownsville Historical Association.
Hilos de Tradición: Dresses of Mexico is sponsored by Univision Austin.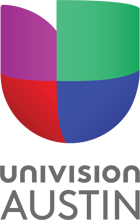 The Bullock Museum, a division of the Texas State Preservation Board, is funded by Museum members, donors, and patrons, the Texas State History Museum Foundation, and the State of Texas.