H-E-B Free First Sunday
Programs
November 6, 2022 10:00am - 5:00pm
Enjoy music, stories, crafts, and free admission all day as we celebrate Native American Heritage Month.
Event Details
Enjoy FREE exhibition admission all day during Free First Sundays, held the first Sunday of every month. Come hear a fascinating tale by storyteller Amy Bruton Bluemel of the Chicksaw Nation and enjoy the sultry sounds of acclaimed Mexican Folk Artist Azul Barrientos. Drop-in for activities designed for the whole family from 10:00 a.m.–2:00 p.m. This special family program combines crafting, performance, and in-gallery discovery.
At 2:00 p.m. join us in the Texas Spirit Theater for a special Día de los Muertos screening of Coco. Click here for more details and to purchase tickets.
Activities:
10:00 a.m.–2:00 p.m. Drop in for a special craft inspired by a traditional Chickasaw story
11:00 a.m. Join Amy Bluemel for Chickasaw storytelling
12:00 p.m. and 1:00 p.m. Azul Barrientos performs traditional Mexican folk songs in the Grand Lobby
2:00 pm Watch Coco in the Texas Spirit Theater
About Family Programs
Family programs provide educational and engaging activities for young Texans and their caregivers. Events are designed to bring families together, spark conversations and provide opportunities for growth and development.
About the Performers
Amy Bruton Bluemel is a gifted storyteller and educator, artist, and stomp dancer. As the great-granddaughter of Eastman Kaney (an original Dawes Commission enrollee), Amy's a proud member of the Chickasaw Nation. She often performs with the dance troupe Chikashsha Hithla during nationwide tours. She shares Chickasaw customs (and those of other southeastern tribes) with audiences of all ages through lively programs at schools and museums across the country.
Azul Barrientos is a musician dedicated to observing and conserving the cultural influences and interconnections between Latin America, Africa, Europe, and Mexico. Born in Mexico City, Azul moved to San Antonio, Texas as a young woman, where she developed a reputation for building bridges between Mexicana and Chicana cultures. Her career has focused on preserving traditional songs from Latin America and exploring their diverse musical histories. Azul rejoices in her Mexican roots, giving new life to the rhythms and stories of previous generations.
Your Support Matters
Help us continue to share the story of Texas through free programs with a tax-deductible donation.
Enjoy discounts, exclusive programs, and free access to exhibitions year-round by becoming a member of the Bullock Museum.
Hilos de Tradición: Dresses of Mexico is made possible in partnership with the Brownsville Historical Association.
Hilos de Tradición: Dresses of Mexico is sponsored by Univision Austin.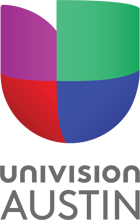 The Bullock Museum, a division of the Texas State Preservation Board, is funded by Museum members, donors, and patrons, the Texas State History Museum Foundation, and the State of Texas.