Workshop: Embroidery for Adults and Children
Programs
October 29, 2022 10:15am - 12:00pm
Immerse yourself in the ancient art of embroidery, practice basic stitches, and make a project inspired by traditional Mexican dress embellishments.
Event Details
Join us for an embroidery workshop led by Creative Action and learn to embroider in the traditional Mexican style that has been used for generations to embellish beautiful garments and works of textile arts. This special workshop will have one class for adults and one class for children so they can each create something beautiful at their own ability level. After the workshop visit Hilos de Tradición to see Mexican embroidery styles and be inspired to use the skills you've learned on your next project.
We recommend children be at least 7 years old to attend the children's class. Children ages 14 and up may join the adult class. Space is limited!
Schedule
10:15 a.m. - Workshop Check-in in the Museum Grand Lobby
10:30 a.m. – 12:00 p.m. - Workshop
Your Support Matters
Help us continue to share the story of Texas through a tax-deductible donation.
Enjoy discounts, exclusive programs, and free access to exhibitions year round by becoming a member of the Bullock Museum.
About the Presenter
Creative Action is a non-profit, youth development organization based in Central Texas that serves over 20,000 people per year. We help people of all ages develop skills for long-term academic, personal, and career success through high-quality, socially and culturally-relevant arts education programs led by professional Teaching Artists. We use the arts as a medium to inspire creativity, unlock potential, and transform the lives of our students. One student, one project, one community at a time, Creative Action will be a force for equity, belonging, and joy in our society. Equipped with creativity, confidence, courage, and critical thinking skills, there's no limit to what our students can achieve.
About Public Programs
Public programs at the Bullock Museum explore relevant history and celebrate the culture that has shaped our modern world. Through engaging discussions, live performances, and experiential activities guests are invited to see local connections and discover how Texas fits into a broader national story.
Hilos de Tradición: Dresses of Mexico is made possible in partnership with the Brownsville Historical Association.
Hilos de Tradición: Dresses of Mexico is sponsored by Univision Austin.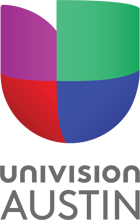 The Bullock Museum, a division of the Texas State Preservation Board, is funded by Museum members, donors, and patrons, the Texas State History Museum Foundation, and the State of Texas.
Hilos de Tradición: Dresses of Mexico Events