November 17, 2022 5:00pm - 7:00pm
Enjoy after-hours programs and exhibition access.
Event Details
Join us after work every Third Thursday for special extended Museum hours from 5 to 7 p.m.! Explore the exhibitions, enjoy happy hour food and drinks in The Star Cafe, and connect to Texas through unique interactive experiences. Different activities will be offered each month.
5:30 p.m. to 6:15 p.m. Roundtable Discussion
Join curators from the Brownsville Historical Association and the Bullock Texas State History Museum, as well as a Spanish Empire clothing scholar, for a conversation in the Texas Spirit Theater. The Roundtable Discussion will center on the topic of textiles as identity, with a focus on Mexican and Latin American culture; as seen in the concurrent textile exhibitions at the Costumes of the Americas Museum in Brownsville, the Blanton Museum, and the Bullock Museum. Program is included with exhibition admission.
6:15 p.m. to 7:00 p.m. Mezcal and Sotol Tasting
Certified Sommelier, Specialist of Wine and Spirits, author, and speaker Jessica Dupuy will lead guests through Mezcal and Sotol tastings in The Star Cafe. Enjoy and learn all about how these Mexican libations have influenced spirit-making in Texas. The Mezcal and Sotol tasting is $50 for general admission and $35 for Bullock Members. Seats in the tasting are limited, you must be at least 21 years old to attend.
About the Speakers
Kathryn Siefker has been with the Bullock Museum's curatorial team for over 12 years. In that time she has been responsible for providing interpretative content for all galleries in the museum, managing incoming traveling exhibitions, and curating in-house special exhibits. Currently she focuses on curating the museum's Texas history galleries between 1821 and 1936, the formative years of the state of Texas, as well as continuing to work on traveling and special exhibits. She has a B.A. in History from William Jewell College and an M.A. in History and Museum Studies from the University of Delaware.
Aubrey Nielsen is the Collections Manager at the Brownsville Historical Association (BHA). In her role she oversees registration, exhibition design & instillation, learning and interpretation, and fundraising programs. Ms. Nielsen has worked at the BHA since 2016 as the former Programs & Events Coordinator. Aubrey received a BA in History from the University of Texas at Brownsville and a Masters in Museum Studies from the University of Oklahoma. In addition to her work with collections, Ms. Nielsen has facilitated the development of an internship program in collaboration with the University of Texas at Rio Grande Valley History Department, where students gain practical, hands on experience working directly with museum artifacts and insight into the day-to-day operations of managing a museum. Currently, Aubrey is part of a team that is tasked with the reinterpretation of a historic building to be opened as a textile museum in the Fall of 2022.
Haley Schroer is a Ph.D. candidate in Latin American history at the University of Texas Austin. Her work focuses on the intersection of race and material culture in early modern Spain and colonial Latin America. In particular, her dissertation examines the rise of racialized clothing laws in the Spanish Empire throughout the seventeenth century. Her research has received support from P.E.O. International, the Fulbright Program, The Social Science Research Council International Dissertation Research Fellowship Program, and The Conference on Latin American History's James R. Scobie Award. She is currently a Doctoral Student Fellow with the Institute for Historical Studies. Schroer received a B.A. in History and Spanish, Summa Cum Laude, from Texas Christian University in 2016. She earned her M.A. from UT-Austin in May 2018 where her master's report, "'Scandalizing the Public': Clothing and Perception in Mexico City's Seventeenth-Century Inquisitorial Sumptuary Trials" won the 2019 Perry Prize for Best Master's Thesis/Report.
About the Sommelier
Jessica Dupuy is a Wine & Spirits columnist for Texas Monthly magazine and Forbes.com. Her work has also appeared in Food & Wine, Decanter, Wine Enthusiast, Imbibe, GuildSomm, SevenFifty Daily, Southern Living, and National Geographic Traveler. She holds a Diploma with the Wine and Spirits Educational Trust, and is a Certified Sommelier through the Court of Master Sommeliers, and a Certified Specialist of Wine and Spirits through the Society of Wine Educators.
Jessica has also covered food trends for various publications throughout her career and is the author of Uchi: The Cookbook, The Salt Lick Cookbook: A Story of Land, Family and Love, Jack Allen's Kitchen Cookbook, The United Tastes of Texas and The United Tastes of the South through Southern Living, and Tex-Mex: Traditions, Innovations, and Comfort Foods from Both Sides of the Border with Atlanta-based chef Ford Fry. Her latest book, The Wines of Southwest U.S.A., a part of the Classic Wine Library, covers the emerging American wine regions in Texas, New Mexico, Arizona, and Colorado.
Dupuy holds a B.A. in History from Trinity University and an M.A. in Journalism from the Medill School of Journalism at Northwestern University. She is a member of Les Dames D'Escoffier–Austin. Dupuy lives in the Texas Hill Country. Among the things she enjoys most are cooking with her kids, sharing great wine with friends, and fly fishing with her husband.
Follow her on Instagram at @jessicandupuy and on Twitter at @jessicandupuy.
About Public Programs
Public programs at the Bullock Museum explore relevant history and celebrate the culture that has shaped our modern world. Through engaging discussions, live performances, and experiential activities guests are invited to see local connections and discover how Texas fits into a broader national story.
Your Support Matters
Help us continue to share the story of Texas with a tax-deductible donation.
Enjoy discounts, exclusive programs, and free access to exhibitions year-round by becoming a member of the Bullock Museum.
Hilos de Tradición: Dresses of Mexico is made possible in partnership with the Brownsville Historical Association.
Hilos de Tradición is sponsored by Univision Austin.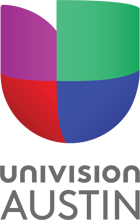 The Bullock Museum, a division of the Texas State Preservation Board, is funded by Museum members, donors, and patrons, the Texas State History Museum Foundation, and the State of Texas.