Texas Focus: Friday Night Lights on 35mm
Texas Spirit Theater
The Bullock Museum is proud to bring you Texas Focus, a film series at the Bullock Museum that emphasizes Texas films and filmmakers. It is an exploration into the heart, spirit and story of Texas as seen through the cameras lens. Join us for Friday Night Lights in 35mm in the Texas Spirit Theater, which tells the story of the economically depressed town of Odessa, Texas and their heroic high school football team, The Permian High Panthers.
This Texas Focus screening is a co-presentation with The Austin Film Festival.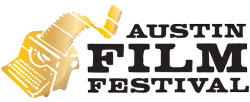 assistive listening
Ticket prices are $3 for AFF and Bullock Museum members and $5 for non-members.

To view the Film Ticket Refund and Reschedule Policy, click here.
Texas Focus 2015 - 2016 Season