Member Morning: Black Citizenship in the Age of Jim Crow
Event Details
Drop in any time between 8:30 a.m. and 10:00 a.m. for this special opportunity to see Black Citizenship in the Age of Jim Crow without the crowds. Enjoy a complimentary coffee and muffin before visiting the gallery to see the exhibition in this quiet setting reserved just for you. Black Citizenship in the Age of Jim Crow explores the struggle for full citizenship and racial equality that unfolded in the 50 years after the Civil War. This special exhibition closes on November 28, 2021. While you are here check out our newest exhibition, Mystery and Benevolence: Masonic and Odd Fellows Folk Art from the Kendra and Allan Daniel Gift to the American Folk Art Museum.
This is a limited capacity event so please RSVP if you plan to attend. Please note that you can drop in at any time during this event. Complimentary breakfast items will be offered continuously while supplies last.
Your Support Matters
By supporting the Bullock Museum through membership, you help shape future Texan generations and communities through outstanding exhibitions and educational programs. All Members enjoy unlimited exhibition admission, parking vouchers, discounts at the Museum Store, tickets to IMAX® documentary films and select Texas Spirit Theatre shows, and much more! Become a Member today!
Black Citizenship in the Age of Jim Crow was organized by the New-York Historical Society. Lead support for the exhibition provided by the National Endowment for the Humanities: Exploring the human endeavor. Major support provided by the Ford Foundation and Crystal McCrary and Raymond J. McGuire.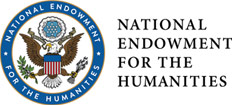 Any views, findings, conclusions or recommendations expressed in these programs do not necessarily represent those of the National Endowment for the Humanities.
Support provided by the Alice Kleberg Reynolds Foundation and Jeanne and Michael L. Klein.
Mystery and Benevolence is supported in part by Joyce Berger Cowin, Kendra and Allan Daniel, the David Davies and Jack Weeden Fund for Exhibitions, the Ford Foundation, and the Leir Charitable Foundations.
The Bullock Texas State History Museum is a division of the Texas State Preservation Board. Additional support for educational programming provided by the Texas State History Museum Foundation.
Black Citizenship in the Age of Jim Crow Events