Summer at the Bullock 2023
May to August 2023
Enjoy a season of exploration and discovery with the Bullock Museum. Don't miss our outstanding special exhibition, three floors of Texas History Galleries, programs for all ages, and great IMAX® films!
Experience the Bullock Museum like a VIP this summer! Become a Member to enjoy free admission, tickets to IMAX® documentary films, discounted program tickets, and more! Some exclusions apply.
Join now with code SUMMER23 and receive one free additional month!*
*Offer includes a one-month extension on a 12-month membership. Applies to new Members only.
Your Support Matters
Your ticket purchases directly support the Bullock Museum's exhibitions and educational programming.
Blue Star Museums
The Bullock Museum is proud to be a Blue Star Museum for Summer 2023!
Active-duty military personnel and their families can gain free Bullock Museum exhibition admission from Armed Forces Day, May 20, to Labor Day, September 4, 2023.
Free exhibition admission is available onsite at the ticketing counter to any bearer of a Geneva Convention common access card (CAC), a DD Form 1173 ID card (dependent ID), or a DD Form 1173-1 ID card, and up to five family members. Advance admission reservations are not available. Learn more.
Texas History Galleries
On view daily
Explore more than 16,000 years of history with three floors of immersive Texas History Galleries featuring ever-changing artifacts. Learn more. See what's new in the Artifact Gallery.
Museum Members enjoy unlimited, free exhibition access. Join now!
The Harmon and Harriet Kelley Collection of African American Art: Works on Paper
On view May 20 through October 1, 2023
Explore watercolors, etchings, screen prints, and more from the early 20th century through the present by Black artists. Collected over nearly 40 years by Dr. Harmon and Harriet Kelley of San Antonio, the works display the rich history of Black art in America. Learn More.
Museum Members enjoy unlimited, free exhibition access. Join now!
Films in the IMAX® Theatre
Experience Laser technology and immersive audio on the biggest IMAX® screen in Texas.
Dinosaurs of Antarctica
Screening through August 31, 2023
Join Antarctic scientists as they work to understand the profound transformation of a frozen continent that was once home to primitive forests, thick swamps, and fascinating prehistoric creatures.
Serengeti
Screening through December 31, 2023
The Serengeti is known for one of nature's most spectacular events — the annual migration of more than one million wildebeest, followed by an array of other iconic African animals. Experience it through the eyes of the youngest members of the animal cast as they embark on their life's journeys.
Secrets of the Sea
Starts Screening June 1, 2023 | Screening through May 31, 2024
Prepare to meet some of the ocean's strangest and most spectacular creatures! From adorable pygmy seahorses and opalescent squid, to manta rays, tiger sharks, a coconut octopus, and much more, come face-to-face with an astonishing array of marine critters and see the fascinating ways they interact with each other and their environment.
Museum Members enjoy free documentaries all year long. Join now!
Summer Programs
Engage with all things Texas through interactive programs for all ages and interests.
Programs for Families & Young Texans
Talks, Screenings, & Live Performances
Programs for Educators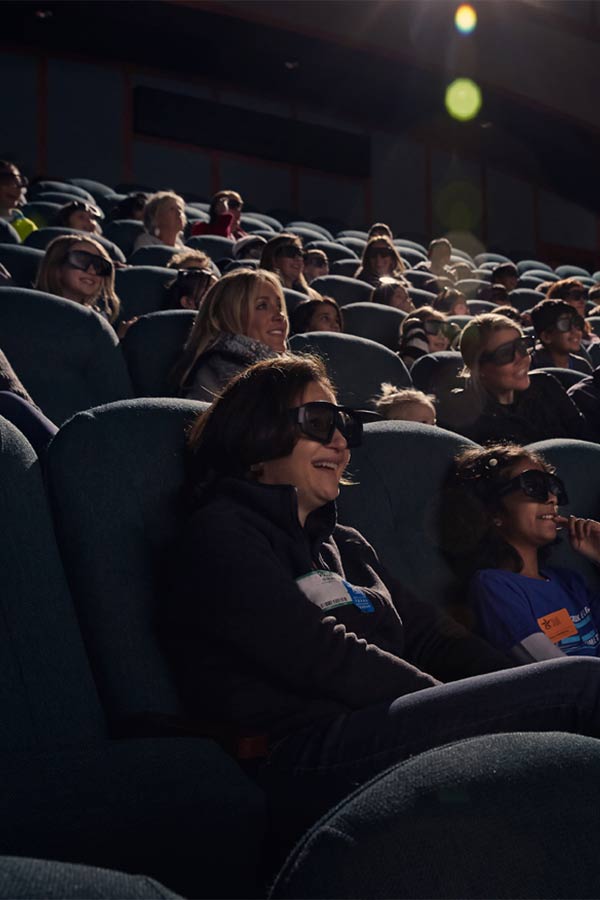 More Info
07/21/2023

The exhibition The Harmon and Harriet Kelley Collection of African American Art: Works on Paper was organized by Landau Traveling Exhibitions, Los Angeles, CA.
The Harmon and Harriet Kelley Collection of African American Art: Works on Paper is sponsored by the Albert and Ethel Herzstein Hall Fund.
H-E-B Free First Sundays Presented by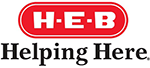 Third Thursdays are sponsored by KUTX.

World Refuge Day is made possible through the generosity of Gregg Philipson and Michelle Warech-Philipson.
IMAX® is a registered trademark of IMAX Corporation.
The Bullock Museum, a division of the Texas State Preservation Board, is funded by Museum members, donors, and patrons, the Texas State History Museum Foundation, and the State of Texas.