Rain in Dry Land
The Texas Story Project.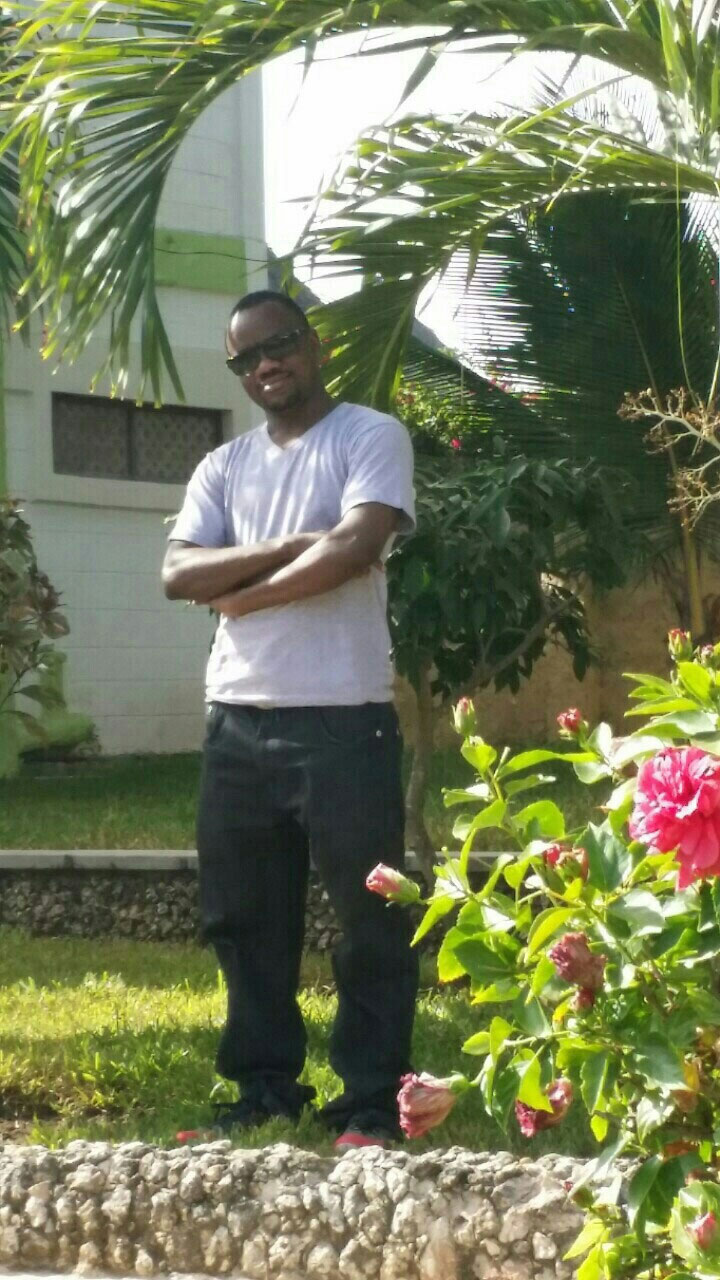 Hassan Weliyo
Somalia has been ruled under tribal government for over two decades, engulfed by autocratic dictatorship and constant infighting. For 21 years, the President of the Republic of Somalia, Mohamed Siad Barre, prosecuted political enemies, jailed dissidents and killed anyone who objected to his leadership or whom he deemed a threat to his power.
I was born in Somalia with a community known as Somali Bantu which is among many communities heavily oppressed by the central government. Our community was excluded from education programs, economic freedom, fair and equal justice under the law, the right to vote, economic empowerment and political representation. We were isolated and left to live in the southern part of Somalia-- the rural areas, mainly farmlands.
We were farmers, harvesting and cultivating crops and minding our own business. Nevertheless, the government always sent people to collect taxes from us even though we were not allowed to be a part of the government agencies.
My grandparents fought alongside with the Somali people during the independence and liberated the country from British and Italian colonies. Since then, we were forgotten and have never been recognized as citizens for the country we fought and defended. In other words, we were treated as second-class citizens.
My ancestors and grandparents never had formal education and the only occupation that they knew was farming. In terms of government services, we were less cared for and under-served. Our areas were not provided even basic things that might make some people shake their heads today with amazement and disbelief. Such services include housing, education, healthcare or hospitals, social welfare, transportation, electricity and energy, clean drinking water and sanitation and waste removal while other states tend to enjoy all of these facilities and necessities.
In late 1980, the Somali government started taking baby steps at least allowing middle school education to our rural towns. My father was one of the lucky ones who attended such schools and able to get an 8th grade education while women and girls were excluded.
After 8th grade, he was hired as a teacher to teach his follow village children, which in some ways was an effort by the government to stop him from furthering his educational career.
Moreover, as the troubles continued and the president's administration reached a new low, some prominent Somali tribes voiced their concerns and opposition to the president. They started questioning the role that the federal government plays in their lives. A window cracked opened and those who feared prosecution felt some comfort that these tribes might do something tangible. The president began aggressively silencing and prosecuting those vehemently opposed to his regime.
In 1991, several Somali military generals decided to overthrow the government and form a democratic government that operates under the will of the people. The war to overthrow the president started in late 1991 and then spread as civil war with tribal and sectarian violence and destruction.
The Somali Bantu lived in Middle and Lower Jubba. Since we didn't have any representative within the government and communication was not as accessible as today, we suddenly woke one morning to discover that we were under attack by bombing, heavy artillery and other weaponry. We didn't know anywhere else to go, because we hardly ever traveled anywhere other than within the county so we just became helpless within their hands. As the war continued the defeated members ran towards our areas and while we were at the mercy of our oppressors so we became victims of killing, raping, and beating from all sides. We didn't have weapons to defend ourselves nor knew place to escape so we were slaughtered in our farmland with no one to defend or protect us.
The generals succeeded in overthrowing the government, but they were unable to establish a functioning government. After the president was ousted, then the rivalry began between generals and tribalism began to flourish. Once prosperous parts of the country now found themselves in the middle of chaos, starvation and perpetual war. The civil war escalated in full force with massive killing, raping, looting, destruction of homes and properties, starvation, drought and famine.
In the face of these difficulties, my family and I fled from Somalia to Dadaab Refugee Camp in Kenya. We were welcomed by the United Nations for refugees who provided us food and shelter. I lived in the refugee camp for 12 years. During this period, we faced violence, lack of economic opportunities and joblessness. Since we didn't have formal education, most of the businesses and organizations were controlled by the same people who had discriminated against us in Somalia.
In 1998, the Somali Bantu community leaders decided to send a petition to foreign countries including United States for resettlement.
After years of restless complaints and overwhelming evidence of injustices perpetrated against the Somali Bantu people, a breakthrough occurred in mid-2001. The U.S embassy in Nairobi, Kenya announced that the United States government would accept 12,000 of us for resettlement to the United States of America.
In December 2001, an envoy of U.S officials came to the refugee camp to begin a process for resettlement to the United States. As we were going through these checks and processes many Somali Bantu were killed at night for just showing up for an interview for resettlement abroad.
Finally, the U.S government decided that they cannot finish their long verification process in Dadaab, Camp so they decided to relocate us to Kakuma Refugee Camp which was Northwestern part of Kenya. We passed all our interviews and medical examinations in Kakuma Refugee Camp to qualify for our future admission to the U.S.
In December 2004, my family came to the U.S. and settled in San Antonio, Texas a country uniquely different with a lifestyle, rich in culture and diversity. We scrambled to adapt to the lifestyle of average Texans. We started learning everything from scratch, shopping, cooking with stove, money usage and taking public transportation and much more.
We were placed in employment mainly in restaurants, and hotels working as dishwashers and housekeeping jobs. We continued to learn and adapt the environment. My brothers, sisters and I were the first in my whole ancestry to attend high school education and I was the first to attend college and a major university.
I got my first job at HEB as a cashier and throughout my career within the organization I was able to become the main transportation planner at HEB transportation/Parkway Transport, Inc. I have learned quite a lot throughout my twelve years with them and I finally resigned this year to open a business of my own and pursue my educational career.
I bought my first house, opened my trucking business, and started going to St Mary's University. I am working to obtain my undergraduate degree and pursue other professional opportunities.
Texas became my adopted home and it gave me hope, happiness and enormous opportunities that I can confidently confess that I wouldn't be able to enjoy in my native country. I am proud to call myself a Texan. With all that happened in the past, I believe more than ever that in the face of war, ruthless regime and immoral dictator subjected its people killing, raping, looting, displacement and destructions and hardship something good can still emerge. Today, wherever I go I believe in my full heart and mind that I am from Texas and I am a Texan and very proud to be part of this wonderful community full of heart and grace.
---
My name is Hassan Weliyo. I am a third-year student pursuing a bachelor's degree in International Relations at St. Mary's University in San Antonio, Texas. After college, my goal is to pursue my graduate degree in the same field so I can help those in need. Currently, I am the founder, CEO of Weliyo Trucking and Logistics LLC, where my main responsibility to become financially stable and raise my children and give them opportunity that I never had. When I am not with the family, I am studying or working. I surround myself with books, newspapers and occasionally play soccer at Olmos Park.
Posted October 11, 2018
Join 2 others and favorite this
TAGGED WITH: St. Mary's University, stmarytx.edu

Read stories from people across Texas
Browse All Stories