One Border, Two Worlds
The Texas Story Project.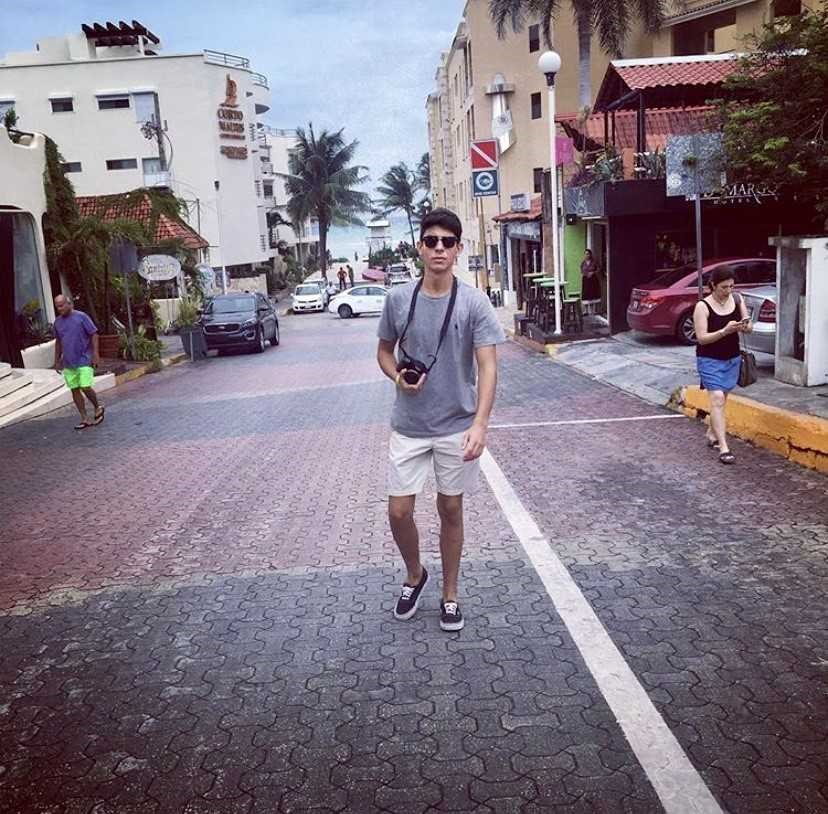 While both of my parents were raised in Mexico, I was born and raised in Brownsville, a small border town in south Texas. I felt I was treated different and did not entirely fit in because I was not purely Mexican, or American.
I became curious about how other people who immigrated from Mexico feel about society's views on them. Luckily enough, I was able to sit down and understand the point of view of Luis Magana, a fellow student at St. Mary's University, who moved to El Paso after living his early childhood in Ciudad Juarez, Mexico.
I first asked, "When did you first move to the United States, and why?" Luis responded by saying, "I moved to Texas at 8 years old from Juarez because Mexico was too violent, and my parents wanted to give us a better opportunity to thrive."
Curious, I asked Luis, "What are some of the biggest differences between living in Mexico and the United States?" He replied, "The culture and society in Texas is immensely different compared to that of Mexico; especially the morals of society. So, I had to change when I moved to Texas. Once high school came, the big Texas "go big or go home" mentality came and I made decisions that I would not have made if I still lived in Mexico. Once I moved to San Antonio, I was able to see the cultural diversity that Texas provided."
Pondering his response, I asked Luis about how he dealt with these changes. He responded by saying, "The people around me in Texas conformed me to stereotypes as society tended to judge people based on popular opinion even if what is popular is not right. It just wasn't me. As I grew up, I realized I'm not from Texas so as I matured, I brought the Mexican me to Texas. I began to converse more and bring more of my Latinos friends to events that were normally dominated by true Texans. We brought our culture to these events and, as I matured, I realized that society changes as time follows. And this is crazy, because Mexico society has not changed in a long time. While I saw the different societies in Texas changing, I became more me and started to rely on my Mexican culture again. I saw myself as a pioneer in the Texan-Mexican society and stayed true to my culture and not surrendering to the norms that society put on us. The biggest lesson I learned was to always be true to one's self and not being worried about how society sees you, rather how you see yourself. Spanish being my first language, it was hard for me to hold conversations with fluent English speakers due to the fact that I had to suddenly learn English at a young age when I mostly spoke Spanish. I was first embarrassed due to my heavy accent and how heavily English was spoken. It was hard for me to fit in. As I became more mature and resorted back to my Mexican culture, I started to use being bi-lingual to my advantage and was able to communicate with a much wider range of people. The fact that Texas was able to change and accept our culture into their own made me realize why my parents had brought me to this great state."
---
Hugo Sanchez is an electrical engineering major, born in Brownsville, Texas who aspires to be able to open an engineering firm and be a leader in the community.
Posted April 11, 2019
TAGGED WITH: St. Mary's University, stmarytx.edu

Read stories from people across Texas
Browse All Stories