The Lengths of a Mother's Love
The Texas Story Project.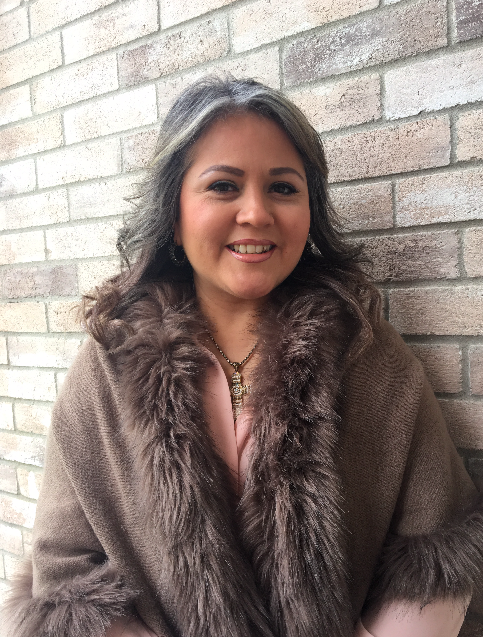 Liliana Vanessa García (nee Longoria Treviño) was 27 years old when she decided to move to Texas. She had lived all her life in her birthplace of Matamoros, Tamaulipas, Mexico up until the year 2002.
Liliana, who married her high school sweetheart, Jose Francisco Garcia Cavazos Jr., in 1997, wanted a better life for her 3-year-old daughter, Eva Fernanda, and her unborn child whom she was pregnant with. This was not the first time the Garcia family had been in Texas for a life-changing event. Her first child had been born in the city of Brownsville, Texas; as a result, Liliana knew she wanted the same for second child to give both her children a better opportunity in life. For this reason, on a cold day of December 2002, the Garcia family found themselves at the Offices of Immigration in Harlingen, Texas so that Liliana, who was 5 months pregnant at the time, could get her Green Card in order to live and work permanently in the United States.
They lived in the Getta Apartments located in Brownsville for about a year and a half, welcoming her second child and first son, Francisco Andres, within that time frame. It was however, when Francisco was 9-months-old and she discovered that she was expecting her third child, that Liliana and her husband decided to take another big step in their lives—build their own home. With this thought in mind, Liliana and her husband set out to look for the best neighborhood to reside in. After settling with a neighborhood which had one of the best elementary schools of Brownsville within it, they decided to start building their house. On October 2003, they had officially moved into their first house in Texas and welcomed their last child, Juanjose, the following summer. She was happy to know that she was able to host her family for their first, snowy Christmas a year after they finished moving into their home.
She knew that she did not want to just remain at home while her husband worked for his family. For this reason, Liliana set out to find work. Years prior to her third son being born, Liliana ran a flower shop at the former Amigoland Mall in Brownsville. Later on, she moved that shop to an indoor flea market that was located where a Walmart used to be. It became difficult to run the business with three small children, the youngest being diagnosed with Autism Spectrum Disorder at 2-years-old, so she closed her flower shop for a few years. To keep herself busy, she volunteered at the Parent Center of Dr. Americo Paredes Elementary, the school her daughter was attending.
When the youngest was able to attend a special program for children with disabilities, Liliana started up her business again. She received help from one of her nephews, Federico, to keep the shop open while she picked up her children from school and took them home to feed them. The shop remained for a couple of years, until Liliana decided it was easier to work from home. Throughout the years, she endured many tough battles, illnesses being one of them. Her grandmother, whom she had lived with for a few years, had been diagnosed with dementia causing a strain in their relationship. When she perished, her death took a toll on Liliana. The year 2010 was one of the most difficult years for her. In that same year, she lost her godfather, her daughter's godfather, and her husband's grandmother. However, she did not know that 2016 would be the toughest year she would have to face. That summer, she was given the news that her youngest child had been diagnosed with Acute Lymphoblastic Leukemia. "It took a lot of faith and prayer to get through this, but I knew we would make it out," said Liliana. This October concludes the ending of the three-year long battle against leukemia the Garcia family faced with Juanjose.
Since then, Liliana has been quite occupied with her life. Aside from working from home, she also caters events on the weekends. She also volunteers once a week for two hours at Centro Cultural Cameron Park, which is a community center which offers a variety of classes, such as cooking for free or for a small fee to working-class women and children. Baking and pastries became a passion for her, resulting in her attending SUGAR International Cuisine Institute to further expand her knowledge in what she loved. Now, Liliana is aiming to one day fulfill her dream of owning her own pastry shop, with a range of desserts from cupcakes to macaroons that the people of Brownsville will want to enjoy. Whenever possible, she also helps out with her children's high school PTO meetings. Liliana has given back to thank the country that has allowed her and her family an opportunity to live an amazing life.
---
Vanessa Montalvo is currently attending St. Mary's as a freshman majoring in Engineering Management. She was born and raised in Monterrey, Mexico but moved to Texas her junior year of high school.
Posted April 11, 2019
TAGGED WITH: St. Mary's University, stmarytx.edu

Read stories from people across Texas
Browse All Stories