Cornerback to Quarterback: An NFL Player's Journey to becoming a CEO
The Texas Story Project.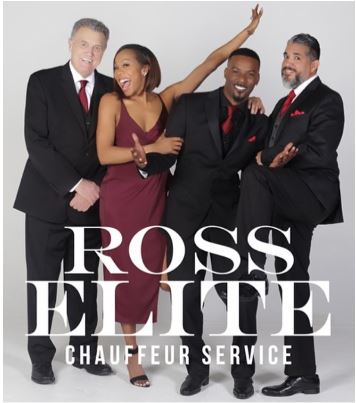 Austin, Texas is the fastest growing city in the world. Four years ago, there were three Fortune 500 Companies. Now, in 2019, there are eight and in years to come, there will be nine including Ross Elite Chauffer Service based in Round Rock, TX.
I had the pleasure of sitting down with the former NFL cornerback for the New York Giants and Jacksonville Jaguars, Aaron Ross, to not only learn more about his chauffeur services, but also to ask the question, 'What made him choose entrepreneurship after his career in the NFL?' Before making his way back to Texas, Ross lived in New York for several years and quickly realized in large cities such as NY, few people owned cars due to short distances as well as hectic traffic. Ross himself had a driver whom he "observed how he answered the phone, customer service as well as the ins and outs of the industry." Ross considers the time he spent with his driver the force that "groomed [him] to start [his] own chauffeuring business" back home. During our interview, he gave his personal driver much praise for his ability to answer the rigorous questions Aaron Ross would revisit as a soon-to-be Chief Executive Officer. Throughout the interview, Ross continuously refers to the important abilities and skills he has developed as an athlete such as, having a competitive nature, perseverance, and the desire to educate himself and gain more experience.
In 2015, as a new CEO with a newly-developed idea for a business, Ross began to attend limousine and entrepreneurial expos and conferences in hopes of educating himself on operations and the industry. During his transition into the world of business he stated, "The competitive nature I have has really helped me." For startup, he used three of his personally owned vehicles and began to use his and his wife, Sanya Richards-Ross's, connections at the University of Texas at Austin to chauffeur various UT teams, coaches, and even the President of the University. Ross also elaborated on the importance of networking as he now flies into large U.S. airports such as LAX, Houston, New York to network with airlines to become their preferred chauffeur service. Even with being the CEO, he cannot do all of this himself. His wife, an Olympic gold medalist in track, is the Chief Marketing Officer and he now has a team of 23 employees. When asked what the most difficult part of being an entrepreneur is, he states, "finding a team that is as passionate as you are…having a good team is the only way to win."
Ross now oversees 18 cars and has bought 2 companies and partnered with ATX Limousines. He aspires to be a full concierge service that books flights, cruises, and, of course, chauffeurs. Even with the stress of the business and having to make sacrifices, when asked the question 'What made you choose entrepreneurship and why?' he answers, "I think entrepreneurship chose me and the desire to own something of my own and pass it down to my son, then his son (or daughter), then whoever will continue to carry the 'Ross' last name."
Posted April 22, 2019
Join 3 others and favorite this
TAGGED WITH: St. Mary's University, stmarytx.edu

Read stories from people across Texas
Browse All Stories