Outliving Chile
The Texas Story Project.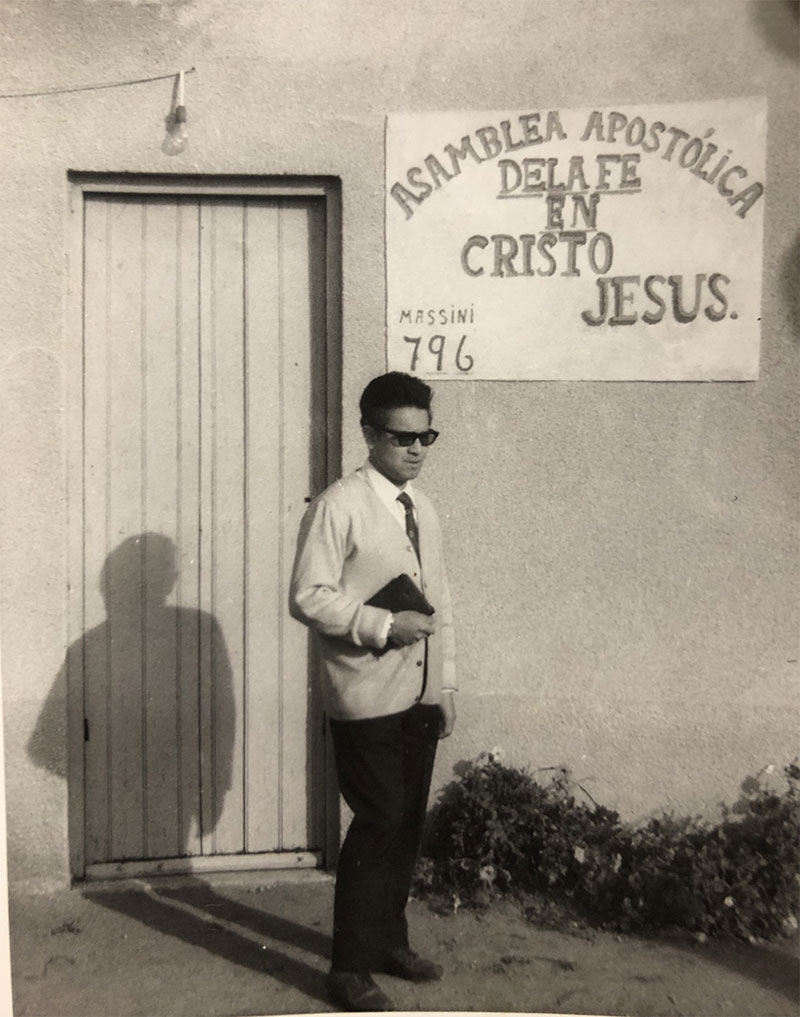 Luis Rodriguez
Luis Rodriguez was born in the Port City of Talcahuano, Chile. He arrived in San Antonio, Texas sometime in the year 1972, when he was three years old. He was too young to remember many memories of his life in Chile.
Luis has several siblings who were also born in Concepcion, Chile but Luis was born in Talcahuano, Chile. When his mother was about to go into labor with Luis, his mother's doctor was out of the city, so Luis' dad had to drive his mother to the nearest city outside of Concepcion, in order for her to be able to deliver Luis. He was immediately born as soon as they arrived at the hospital.
As Luis grew older, he recalls seeing pictures of their old home where his family lived in Chile. He also remembers pictures where his father was preaching the word of God. His father used to preach every chance he got when living in Chile. Luis and his family lived in a small house in Chile not too far from where church services were held. What the pictures didn't show is what his mother would later tell Luis, which is that back in the early 1970s his father was invited by a fellow preacher from the United States, to travel to the United States to preach. After much prayer, his father decided to move all of the family from Chile to Texas.
His parents also believed that it was the right time to move due to the political climate in Chile, which was changing for the worst. At that point in time, Chile had a democratically-elected socialist government. Then on September 11th, 1973 the government which was in place at the time, was overthrown and General Augusto Pinochet was then placed into power. This is what began the military dictatorship of Chile. Luis' mother would share stories of history with him, wherein people were not allowed to gather outside after certain hours as it was seen as a coup to overthrow the new government. Luis' mother also told him how people disappeared, just gone, never to be seen again. Thereafter, the political climate would be changed for years to come. His mother remained in contact with some of her siblings who stayed in Chile and they told her more of these humbling stories. Luis stated that he felt his mother had many more stories to share, but that they were so violent and horrifying, that she would not speak of them. He thanks God that he and his family were able to live in Texas, as it has afforded them many privileges that they would've never had in Chile. Luis stated that in 1990 the Chilean government was re-established under a democratic ruler, and that maybe one day he would return to visit Chile.
My name is Pablo Rodriguez. I'm a Freshman at St. Mary's University majoring in Public History. When I first registered at St. Mary's, I began with a major of Sports and Science but my passion for history prompted me to change my major to History as I find it very interesting. My military career allowed me to experience some historical places. Since then I have had a desire to learn more about history.
Posted October 16, 2018
Join 7 others and favorite this
TAGGED WITH: St. Mary's University, stmarytx.edu

Read stories from people across Texas
Browse All Stories