From Food Runner to Executive Chef
The Texas Story Project.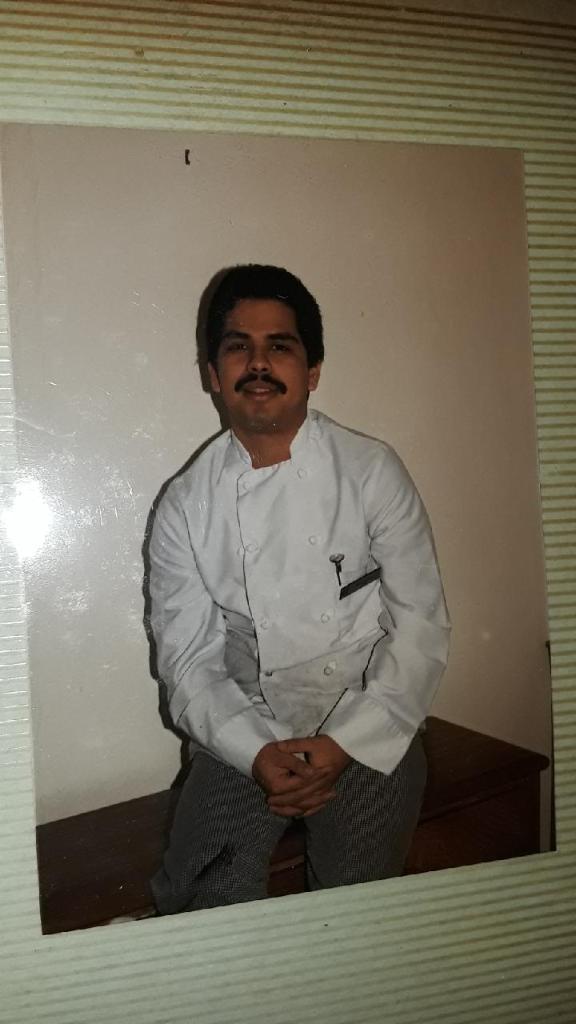 Cooking has always been a passion for Michael Alvarez. He believes that food can tell a story of how it started, where it came from, how you ate it, who was around, and so on. In 1983, when he was 16 years old, the summer that he spent at his dad's house, Michael's step-mom, Mary Lou Lopez, asked him to make Hamburger Helper for his step-brothers. Just following the instructions, seeing how it came out, and having his step-brothers and step-mom enjoy it, he instantly fell in love.
Growing up close to downtown the only jobs for young people were hotels or restaurants on the Riverwalk. The start of Michael's career was in 1984 at a Hilton hotel as a banquet buffet runner. His job was to take the food to the meeting room so the staff can put it in the ballroom and serve the guests. Michael recalls his first mistake from this job which was when one of the chefs sent him in the elevator with a cart full of homemade chocolate mousse in wine glasses. The chef told him not to push the cart but to pull it instead, and when he got off the elevator, he did the exact opposite, and everything fell off the cart. From this experience, he realized how serious the chef took this job and knew that he wanted to be a chef.
Michael jumped from job to job with the hope of finding a career and to build his experience. At one of his jobs the chef told him that he "got it." It went straight to his head and got him fired from that job. After being unemployed for a few months, he found a job at "the hottest kitchen" he has ever worked at, but tensions got high and an argument broke out between him and a server and he was unfortunately fired. When walking around downtown to find yet another job, he applied to the Hyatt Regency and within a matter of days he got hired. This is where he grew as a chef and where he stayed for 15 years before moving to another Hyatt in downtown San Antonio. The head chef at the Hyatt Regency saw the passion in his eyes and took Michael under his wing. At Grand Hyatt San Antonio, he worked for ten years. Michael described those as the ten hardest years years of his career, but he loved it. Michael went from cutting fruit to the executive sous chef within a matter of years, but always reaching for the head executive chef position. After 25 years and 1 month, his career at the Hyatt had come to an end and the next step of his journey was about to begin.
This next step was to be executive chef at Magnolia Pancake Haus which he says, "doesn't only make breakfast." Michael reflected on all the jobs that helped build his passion and his skills. He feels so blessed to have gotten to where he is now and knows that it can only get better. The kitchen is where his heart is, and he knows that he can express himself and take control of who he is.
---
Denys Alvarez is currently a freshman at St Mary's University and is majoring in criminology. She plans on working within the Dallas Police Department as a forensic science technician.
Posted April 11, 2019
TAGGED WITH: St. Mary's University, stmarytx.edu, Texas Foodways

Read stories from people across Texas
Browse All Stories