A Man of Service and Purpose
The Texas Story Project.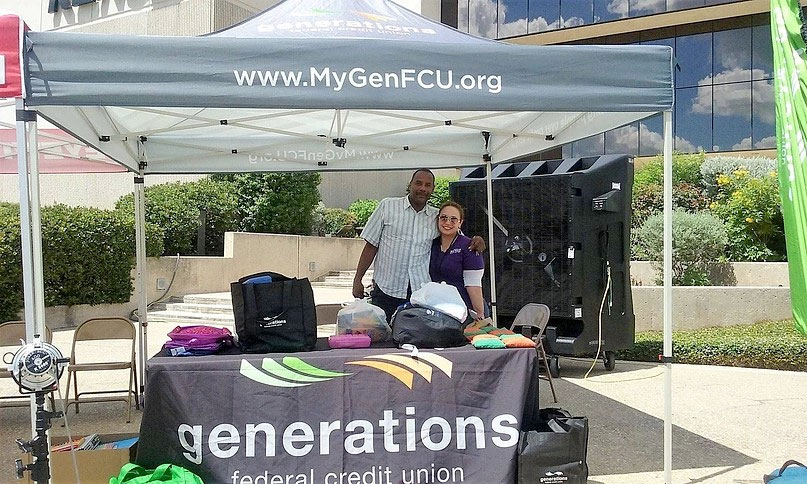 Traveling from his old career of working in the Navy in Pensacola, Florida, John Stallings first came to Texas in June of 1994 to start a new career with the Department of the Air Force, a job he always wanted.
His job was located at Lackland Air Force Base in San Antonio, TX. There he specialized in logistics where he ordered supplies for basic training and other functions of the base. He was also president of the booster club while on the military installation. He continued to work for the Department of the Air Force for three years until 1997. He decided to leave the Air Force after seeing a multitude of other bases like his being closed.
After his career with the Air Force, he started companies providing products related to the financial industry and a ministry called Operation Freedom Ministries. The businesses deal with credit repairs, loans, and helping others to start their own businesses. The process of helping others to go into business involves administering a personality test to discover their craft, guidance on forming business plans, incorporating the company, and providing loans and other lines of credit. The ministry specializes in giving assistance to the homeless, veterans of the United States military, and families. Under the ministry, he assists veterans on how to receive VA disability benefits, provides Christian counseling to veterans affected by PTSD through the services of his wife, distributes clothing, prepares others for employment, and takes children out on field trips to see movies and to restaurants. Examples of these services to community are found in two stories. The first story involves a small business owner who is a veteran of the United States military and former motion picture sound effects specialist. After several months of ministering and working with him to get his VA disability benefits, John Stallings and his wife were able get him $128,000 in compensation. Another story involves his public stance against bullying. He appeared in a town hall meeting produced by San Antonio television station, WOAI. The town hall meeting featured a panel of public figures including district attorneys and psychologists to answer question and address the issue of cyber bullying. He used an experience of seeing the effects of bullying in his own life to condemn such behavior.
After initially founding his businesses and ministry, he moved to the Dallas-Fort Worth Area in 2001. He started to attend church services at the Potter's House, a non-denominational Christian fellowship led by T.D. Jakes, a notable televangelist, author, and filmmaker. While attending these services, he met and became friends with Siyourae Stallings and her two children, Antonio and Najee Holverstott. He took the children out to eat in his BMW and carried the children to help the mother. John Stallings and the small family both coincidentally moved to San Antonio, TX in 2004. On June 28, 2005, he married her in a small ceremony at the Bexar County Courthouse. During his so-far 14 years of being the father of this family, he has trained his children to become productive and moral members of society through employing them in his businesses and giving them instruction from the Bible.
His assistance to the community and his family has been fueled by living a life of purpose. Quoting the late Dr. Myles Monroe, he says that if a person doesn't know his purpose, abuse is inevitable.
---
Antonio Holverstott is a freshman of the Class of 2023 at St. Mary's University in San Antonio, TX with a major in political science. He was born in Lafayette, Louisiana on November 21, 2000 at Lafayette General Hospital. During his childhood, he pursued a variety of interests ranging from meteorology to media. He ran a low-power FM radio station in the spring of 2017 to 2018.
Posted September 17, 2019
Join 2 others and favorite this
TAGGED WITH: St. Mary's University, stmarytx.edu

Read stories from people across Texas
Browse All Stories