Texas Focus: Community First, A Home for the Homeless
Online Program
Enjoy access to a virtual film screening of Layton Blaylock's 2019 documentary film, Community First, A Home for the Homeless. Connect with the Bullock Museum for a LIVE conversation about the film.
Purchase of a virtual screening ticket will give you access to view the film for 48 hours between November 1 - 6. We will be joined in conversation on Thursday, November 5 by Layton Blaylock, director of Community First: A Home for the Homeless and Alan Graham, Founder and CEO of Mobile Loaves and Fishes.
Community First, A Home for the Homeless is a documentary introducing an innovative new model for transforming the lives of homeless people through the power of community.
Event Details
The film tells the story of Community First! Village, a 27 acre, master planned development providing affordable, permanent housing for hundreds of chronically homeless people in Austin, Texas. The Village offers a variety of micro enterprises providing the residents an opportunity to make a dignified income. 20% of the residents have never been homeless but choose to live there as support. Community First, A Home for the Homeless illustrates how the sense of community at the core of the Village is transforming the lives of our homeless brothers and sisters. As founder Alan Graham explains, "It is specifically designed to lift the chronically homeless off the streets, offering them a place to call home, helping them heal from the ravages of life on the streets, and allowing them to rediscover a purpose in their lives."
A cinematic exploration of the Texas narrative, the Museum's Texas Focus Film Series highlights stories by, for, and about Texans. As a SXSW Film Festival retrospective, this season's selections highlight stories of unique individuals and their relationship with society.
Your Support Matters
Tickets are $5 for this event. Your ticket purchase directly supports the Bullock Museum's exhibitions and educational programming.
Help us continue to share the story of Texas through programs like this with a tax-deductible donation.
Enjoy IMAX discounts, exclusive programs and free access to exhibitions year round by becoming a member of the Bullock Museum.
Film Credits
Rating: NR
Suggested age: 13+
Director: Layton Baylock
Runtime: 65 min
Genre: Documentary
Release Year: 2019
About the Filmmaker
Layton Blaylock is an award winning filmmaker, director, director of photography, and a founding partner of Inferno Films. Over his 40 year career, he has worked on a wide range of productions including documentaries, feature films, tv shows, and informational films. Community First, A Home for the Homeless is his second feature documentary about the plight of the homeless, a subject he is passionate about. His first feature documentary, Art From the Streets, is about an art program for homeless people and was accepted at over 30 film festivals around the world garnering 10 awards including 5 for Best Documentary. Community First, A Home for the Homeless had its world premiere at SXSW 2019. Layton is a graduate of The University of Texas with a degree in Radio-TV-Film and resides in Austin, TX.
About the Director and Guest Speaker
Alan Graham is the founder and CEO of Mobile Loaves & Fishes, a social outreach ministry that provides food and clothing, cultivates community and promotes dignity to homeless men and women in need.
Previously a real estate investor and developer, Alan co-founded Trilogy Development and the Lynxs Group, which developed Austin's airport cargo facility and similar facilities at airports around the country. In 1998, the seed for the idea of Mobile Loaves & Fishes had been placed on Alan's heart. He and four friends boldly answered God's call to "love your neighbor" by delivering meals to the homeless from the back of a green minivan. Since its founding, MLF volunteers have served more than 5 million meals with a side of hope to homeless men and women living on the streets of Austin, and the organization has spawned similar food truck ministries in other cities across the U.S.
Alan also is the lead visionary behind MLF's Community First! Village—a 51-acre master-planned development in northeast Austin that provides affordable, permanent housing and a supportive community for men and women coming out of chronic homelessness. Learn more at www.mlf.org.
Please note: Purchase of a virtual screening ticket will give you access to view the film for 48 hours between November 1 - 6.
You will be prompted to download the Zoom application for mobile or desktop if it is not already installed. You do not need a Zoom account to join this livestream. You will be asked to register upon connecting to the webinar. Advanced registration is not required.
For security and privacy purposes, attendees will not have video or audio capabilities. Questions will be moderated by Museum staff. Participants will not be allowed to send private messages or media in the livestream.
The Bullock Texas State History Museum is a division of the Texas State Preservation Board. Additional support for educational programming provided by the Texas State History Museum Foundation.
Promotional Support by
Texas Film Commission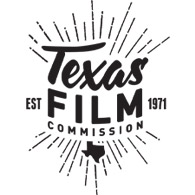 Texas Focus 2020 - 2021 Season