The Laredo Dream
The Texas Story Project.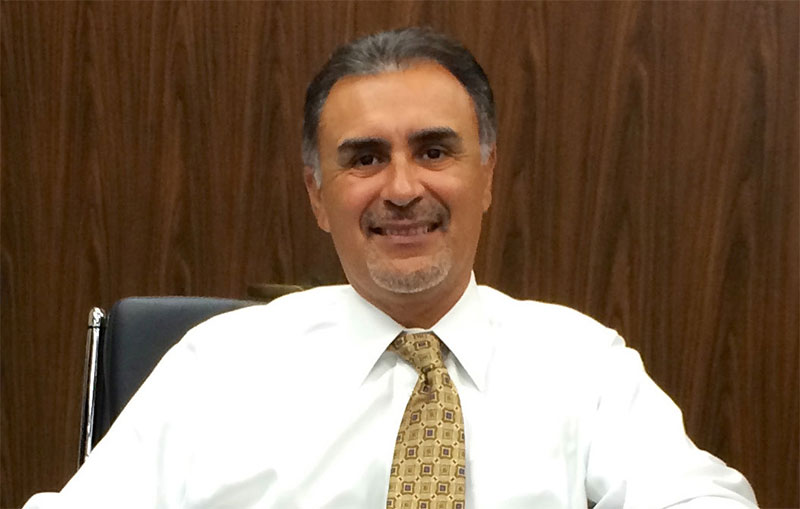 Eusebio Benavides
For this person, the Laredo dream started in the small border town of Laredo, Texas in a house surrounded by dirt streets and migrant worker neighbors.
The dream appeared as simple as just helping his family—five siblings and parents with a six-grade education. Helping his family with the simplest of needs launched my father's work career at a very young age. My father, Roberto Benavides, epitomizes the adage that if you work hard enough, anything is possible. Through his young days in Laredo, he was constantly being told by teachers and coaches that just graduating high school would be the accomplishment of his lifetime. Holding odd jobs every summer to help his family make ends meet, he developed a work ethic that would inevitably lead him to become the president of one of the oldest trade institutions in San Antonio, and perhaps Texas—the San Antonio Retail Merchant Association (SARMA), established in 1907.
While interviewing him, it was clear to me that there were several key factors that played a role in the road he traveled to becoming a successful company leader. It began with my grandfather, Eusebio Benavides, Sr. He became my father's first and most important mentor. My grandfather was a laborer and worked with his hands, he instilled in my father a work ethic that was explained by a simple quote, which goes like this "Don't ever be told to hurry up. Always be told to slow down." This quote continues to be the core of how he operates and conducts his business practices. Starting his career at SARMA, he was placed at the most entry-level position, from there he began to build his 35-year career using his grandfather's words while seeking to educate himself furthermore every day. While working hard and receiving small promotions, he caught the attention of his boss who would eventually become the second mentor of his career. Mr. Larry Healy, the then- president of SARMA provided countless keys to what eventually would solidify the foundation to what my father would need to be the next successor of SARMA. It started with education, knowledge, and integrity. Mr. Healy set up an educational plan that took my father from Laredo Junior College to the University of Georgia, and then an executive education program at Harvard University.
My father is convinced that without this mentoring, and without him putting his full trust in these two individuals, his story would have a very different outcome. This is part of what he teaches to my brothers and me, that there are good-hearted people who believe in helping others. He truly believes that no one person can rise without the help from others. This is what impressed me the most about him--that he doesn't take credit for what he accomplishes. He credits his mentors, teachers, and work associates. Today he stands as the longest-tenured President and Chief Executive Officer of SARMA having diversified his company into four different businesses, nine company acquisitions and the relocation of his headquarters to a state-of-the-art facility. Even though San Antonio is his home now, he will always remember his dream that started in the small border town of Laredo, Texas.
---
Timothy Benavides is currently a freshman at St. Mary's University in San Antonio, Texas. He is pursuing a Bachelor's degree in Business Entrepreneurship and is on the basketball team for St. Mary's. After graduation, he hopes to own his own business and is currently improving his knowledge of the value of money and investments.
Posted October 11, 2018
Join 17 others and favorite this
TAGGED WITH: St. Mary's University, stmarytx.edu

Read stories from people across Texas
Browse All Stories