The Ghosts of Calhoun County
The Texas Story Project.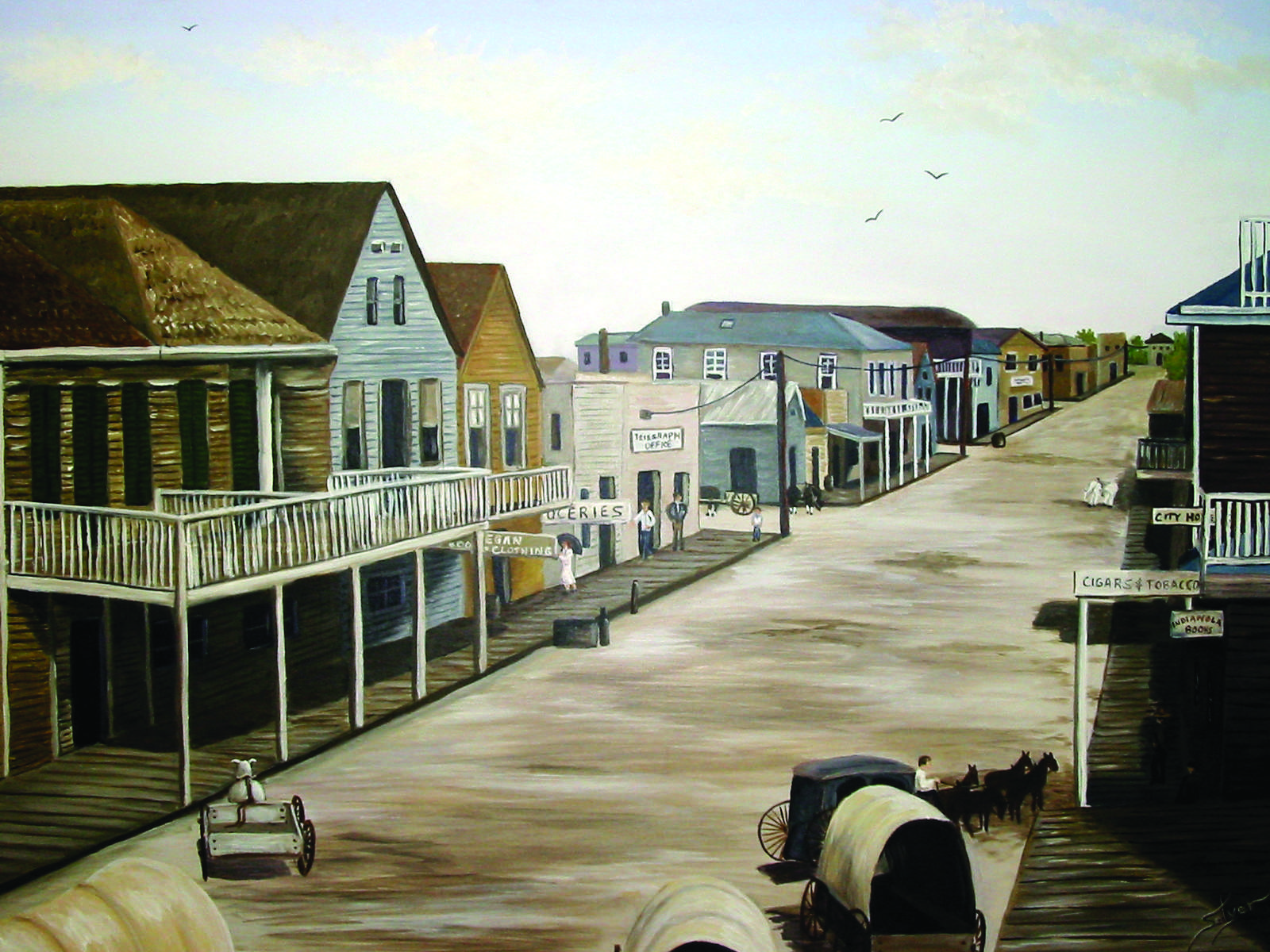 Painting of the lost city of Indianola by Shannon Salyer from the Collection of the Calhoun County Museum
Before moving to Calhoun County, I was one of the lucky ones familiar with Indianola, the former county seat that was destroyed by hurricanes and fire in the late 1800s. I was aware it had an exciting although short history. I wasn't aware of the other lost histories of the place I now call home.
Long, long ago, Calhoun County was part of a sea. Later, mammoths and mastodons plodded over its flat coastal plains. Bison used to roam free, but they are now missing from the same grassy plain. The area's first human inhabitants were American Indians, prehistoric tribes to the Karankawa who were here before any European incursion.

The French explorer La Salle's unfortunate attempt at colonization here changed the course of our history. It spurred the Spanish to build a mission and a presidio in a land they had put aside as inconsequential, and started the influx of Europeans, the wars for control, and the war for Texas independence.

The La Salle colony and Indianola are not the only lost cities of Calhoun County. The port town of Saluria was destroyed by the same hurricanes that decimated Indianola. Linnville, an arsenal and depot for the federalist armies of Mexico, was destroyed by a Comanche attack in 1840. Linville, Saluria, Indianola, the exporer La Salle—all gone the way of the bison. Leaving us, however, with a wonderful historical legacy.

George Anne Cormier is the director of the Calhoun County Museum.
Posted July 22, 2014

Read stories from people across Texas
Browse All Stories