The End of an Era: Texas Meets Technology
The Texas Story Project.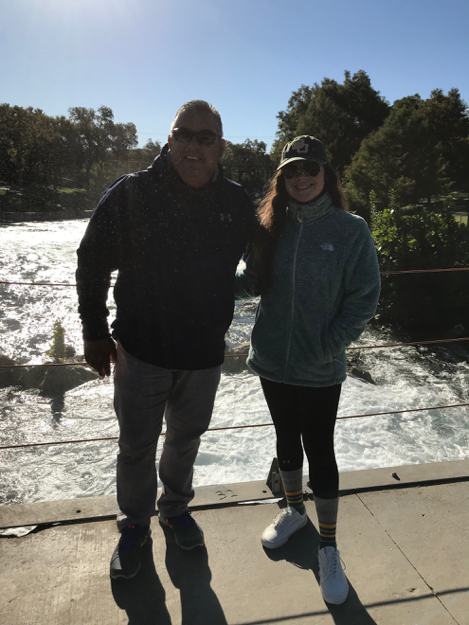 At the age of twelve years old my Father, Paul Sanchez, was on the last cattle drive with the King Ranch. Throughout my childhood I have heard many stories about the infamous Ranch that is practically Texas royalty – but this one stuck with me.
My Father along with other older cowboys and a few boys his age were going through the seventy-seven bypass – Encino to Santa Gertrudis – the southernmost division of the King Ranch. On this last cattle drive there was about thirty cowboys and 3500 heads of cattle. Slowly, the presence of technology started to become more prominent as the transition for transporting cattle now became utilized by trailers. Additionally, now the ability to round up cattle had been given to helicopters.
Even at this young age my Father and the rest of these cowboys were used to working cattle in the brush. During the times of transporting cattle, the cowboys were used to staying in "The Lion Shack", a dormitory which held all of the basic necessities for living. However, this transition toward modern technology marked the end of an era for these older cowboys who had come to the realization that they, in fact, were no longer needed. Recalling the image of seeing someone on a phone while on horseback, my Father still recalls the feeling of getting ready for the future, which still involved horseback but now welcomed the advantages of technology.
Stories like this are just one of many that still amaze me. My Father is by far the most unique person I have ever met. Each day I strive to live life like he does working with dedication, devotion, and determination.
---
Paulina Sanchez, is the daughter of Paul Sanchez and a first year student at St. Mary's University in San Antonio, Texas. She is a Biology major seeking to be a Doctor of Anesthesia. Paulina is lucky to have shared her Father's story and hopes it brings light toward her Father's influence throughout her own childhood experience. Paulina feels honored to have her Father's strength depicted in this small excerpt.
Posted April 11, 2019
TAGGED WITH: Ranching, St. Mary's University, stmarytx.edu

Read stories from people across Texas
Browse All Stories