The Benefits of Growing Up on a Ranch
The Texas Story Project.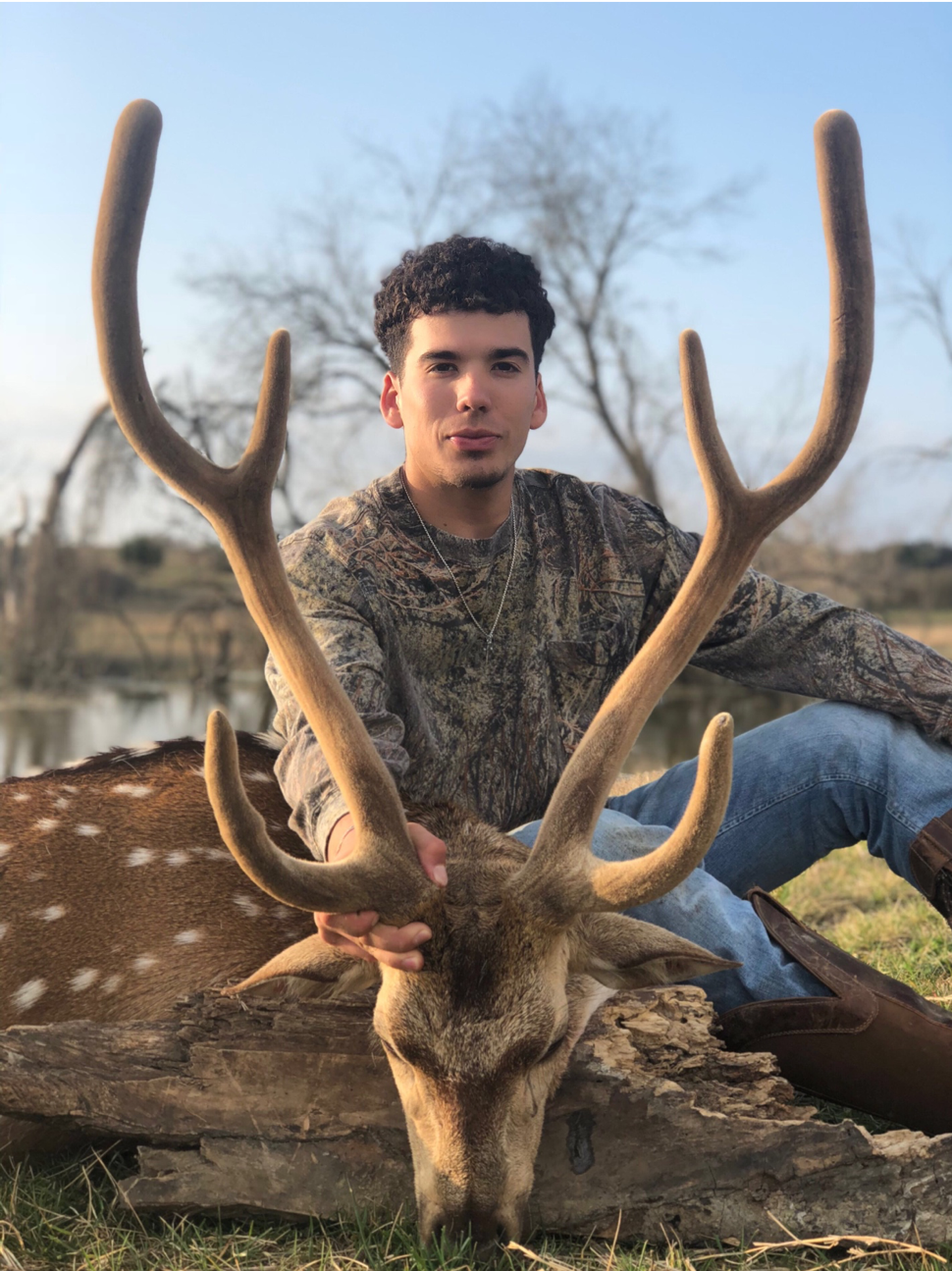 Rogelio Cruz Jr., who prefers to go by RJ, was born in San Antonio, Texas on March 21, 2000. RJ grew up to the sound of cows mooing and in a small town that consisted of 2,225 people. This extremely small town is known as Poth, Texas just about an hour south of San Antonio. RJ grew up on a 200-acre Ranch that consists of cattle, horses, dogs, and one donkey.
Throughout his life, he learned to treat his cattle like they were his babies and his horses even better. He learned never to yell when working with the cattle, and most importantly never to leave the gate open. RJ was practically born knowing how to drive a truck and a tractor, and how to ride a horse.
Growing up on a ranch, RJ learned many valuable lessons that created the man he is today. He gained the best things in life from the outdoors. Being his family's only son led RJ to discover from a young age the responsibility of living on a ranch, work ethic, understanding life and death, a love for the land you live on, selflessness, the value of money, and that there is no better place to be raised. RJ was taught responsibility by understanding that his animals on the ranch depend on him to feed them. Having good responsibility led RJ to have a strong work ethic by forming good habits like staying motivated even when he does not want to and finishing tasks immediately and efficiently. By having to help his dad daily with the cattle, RJ grew a better sense of life and death. He began to understand the circle of life at a young age which gave him a better appreciation for the life he lives. Having this quality has allowed RJ to strive every day to make that day the best day that it can be, no matter the situation he is in. By doing so, this has created RJ to be a selfless person by caring for another individual besides himself. Having to force yourself to go to bed early so that you will be ready for an early-morning cow-gathering has impacted RJ's life to understand the value of every single dollar that he makes. Most importantly, growing up on a Texas ranch has taught RJ that there is no better place to live than in Texas. Having a deep connection with the outdoors has given RJ the opportunity to see the real beauty of Texas—nature. To RJ, nothing is more beautiful than stargazing in the bed of his truck, recognizing the best buck on the trail camera, bow fishing, or traveling old county roads with no one else but you on them. These simple things are not fully appreciated until you have experienced them in Poth, Texas.
Now, as a 19-year-old man, he has a greater appreciation for the struggles he went through every day on the ranch because it has taught him many valuable lessons that he would not have learned in the city. RJ is forever thankful for the great state of Texas and everything it has taught him so far.
---
Madeline Blevins is currently a freshman at St. Mary's University pursuing a degree in Accounting. She has a deep love for traveling and hopes to see the world and learn about many different cultures.
Posted April 11, 2019
Join 5 others and favorite this
TAGGED WITH: St. Mary's University, stmarytx.edu

Read stories from people across Texas
Browse All Stories