Southern Hospitality
The Texas Story Project.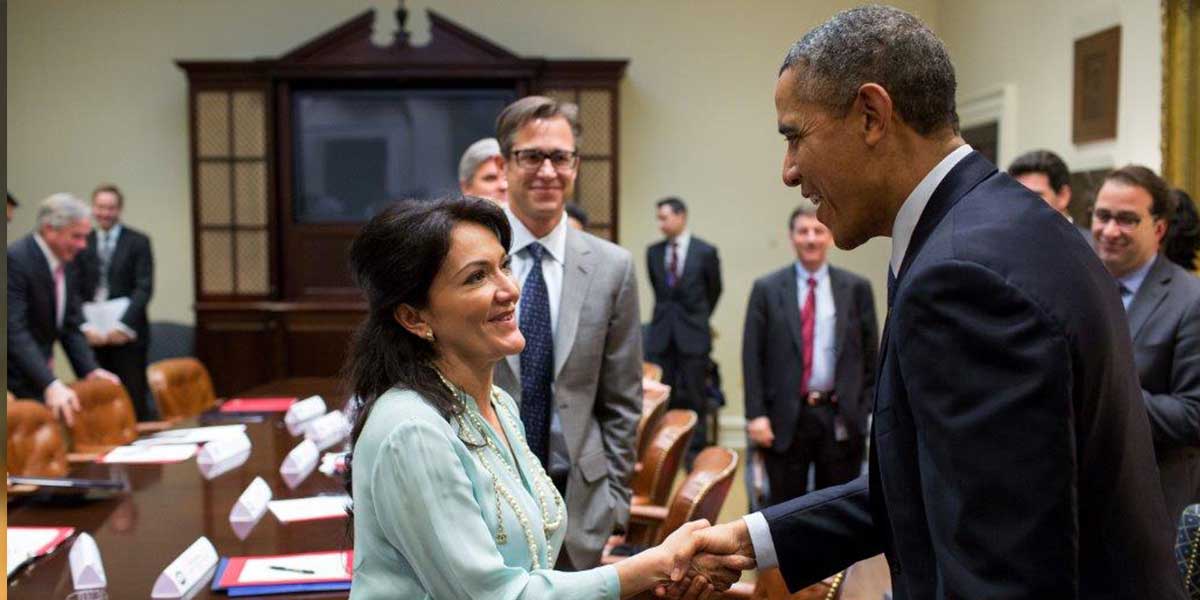 Nina Vaca is the founder of Dallas-based Pinnacle Group and under her visionary leadership it has expanded to serve some of the world's most sophisticated companies. In 2014, Vaca was appointed by the White House as a Presidential Ambassador for Global Entrepreneurship. A recipient of many awards and accolades, including the Ernst and Young Entrepreneur of the Year award and Goldman Sachs Most Intriguing Entrepreneur award, Vaca was inducted into the Minority Business Hall of Fame and named a Trailblazing Women in Labor in Business by National Women's History Project. ALPFA and Fortune Magazine included Vaca in the Top 5 of the 50 Most Powerful Latinas in America.
For many in Texas, the story of Nina Vaca is one that motivates us and proves to all first-generation immigrants that hard work really does pay off. After receiving her Bachelor of Arts from Texas State University, she worked to eventually become one of the most influential entrepreneurs, philanthropist, and mentor to innovators, immigrants, and women alike.
Nina Vaca, although growing up in Los Angeles, describes some stark differences between her community in LA and the community at Texas State. She remembers that there weren't that many Hispanics or people whom she could really relate to. It wasn't until college where she was able to experience another environment—at Texas State University in San Marcos, a city where almost half the population is Hispanic or Latino according to the 2018 Census—that she was able to experience a different community than ones she had previously been a part of. Even then, when there wasn't a big Hispanic population, let alone Hispanic women in higher education, she noticed a difference in the way she saw herself in others.
If anyone has ever lived or visited Texas, the one thing it is most commonly known for is Southern Hospitality. Nina has lived in a variety of places such as Ecuador, Los Angeles, and New York and notices the different in how people in the community interact with each other. Similar to the culture shock she experienced when moving from LA to Texas, her daughter has also noticed the different sense of community. This culture shock wasn't one to shy away from but has contributed to the sense of community Nina is trying to build.
Visiting schools such as several Dallas ISD and North Texas schools and encouraging them to continue working for a brighter future, Nina has embodied the practice of Southern Hospitality in her local Texan community and has impacted the Hispanic community to pursue their academic goals. "Education is freedom."
Even during a trying time such as the current pandemic caused by the COVID-19 virus, Nina has seen how her community and her family have come together and are determined to come out stronger. With her family, it is a time to support each other and come closer as a family unit. With her community, it is a time to support others. She and a few other businesses in the local Texas area are coming together in a classic manner of Southern Hospitality to donate money for masks and find ways to support local Dallas businesses who are bearing the brunt of this pandemic.
Nina has now dedicated her philanthropic work to supporting students and women in STEM, entrepreneurs, and those in need in her community. When asked how she would like to be remembered by those she has sponsored and mentored, "I would like to be remembered as a builder of business but also as a builder of people.
---
Andrea Marin Nunez de Arce is a freshman at St. Mary's University studying International Global Studies with minors in Political Science and Environmental Science. Born in Mexico City and raised in Dallas, Texas, Andrea wants to spread the story of people from a similar background who can inspire others to reach their goals and help others. In her free time, Andrea loves to read, is involved as a Senator in her school's student government and works as a bilingual pre-school teacher during the summers.
Posted May 06, 2020
Join 2 others and favorite this
TAGGED WITH: Immigrant Experience, St. Mary's University, stmarytx.edu

Read stories from people across Texas
Browse All Stories