Shaped by Brownsville
The Texas Story Project.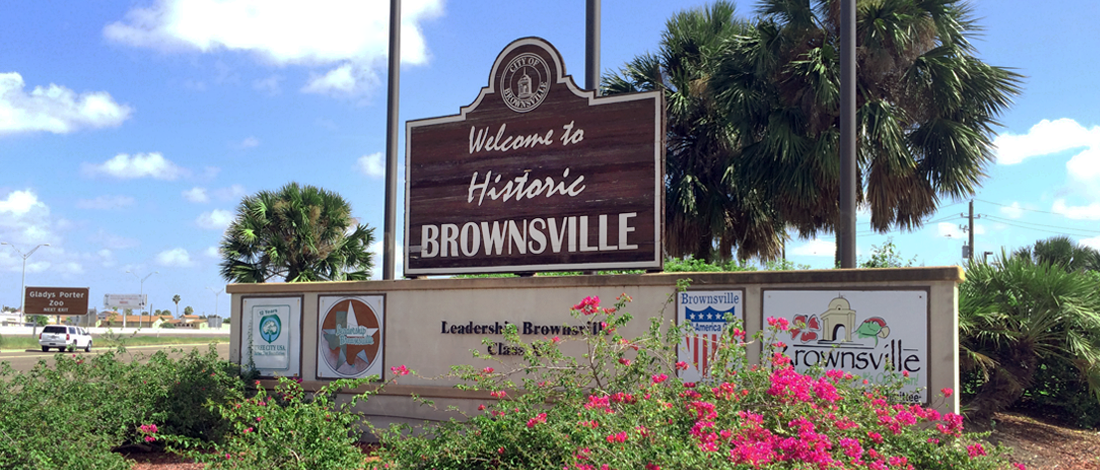 I'm sure you've heard and seen a border town, but I'm more than sure that one of the only cities that can wear the mantle of border town is Brownsville. A small town with about a population of 180,000, where about 98% of the people who live here are pure-bred Mexican and constantly cross the bridge to get to Matamoros where their families and houses reside.
Growing up in Brownsville, Texas prepares you for almost nothing in the world around it, but it does teach you something that many people take for granted, like the importance of family and how the bonds you make should be cherished. We Mexicans are an ethnicity that spend an enormous amount of time talking with family, most of the time it's because "No, tenemos que ir con tu Tía porque me tiene que decir algo, y no me lo puede decir por teléfono. Vístete ya nos vamos a ir." (No, we must go to your aunt's because she has to tell me something, and she can't say it over the phone. Get dressed we're going to leave already). Life here is very simple, but it's also surprisingly fun and easy to want to continue living here, the quiet nights, the air with a scent of ocean, the beautiful vegetation that grows on every corner, and the kind, hardworking people who are always out in the grind.
School is insanely fun. Have you ever gone to a high school dance with the DJ bumping some Fito Olivares, or Ramon Ayala, then quickly switching to J Cole and Michael Buble? Not to mention the school food. Never would I have expected to eat barbacoa and tortillas de maiz at school. You meet a lot of weird people in Texas, but somehow you know that they're the best to be around, that weird isn't always bad. It's fun when you meet the right people. I don't know about anyone else, but I was never big on going to a house party. Usually I'd just go to family parties cause I had to, and small hangouts with close friends on the beach or at someone's house.
The coast is one of the best aspects of Texas and living at the tip gives us an incredible amount of access to it. We just decide to ride, with nothing but the clothes on our backs, and a mind to enjoy times spent with friends. The thing I love most about growing up in Texas would have to be the road trips. Don't get me wrong, they're painstakingly long, but they're also serene. The enormous stretches of rural land with cattle grazing as far as you can see, the beautiful forests that surround you on the road, and the countryside air. It's all so free, especially when you just lay down in the shade of a tree and take a nap to free you of anything bothering you.
One of the best attractions to graze Brownsville would be "Charro Days Festival", which is celebrating the friendship between the sister cities of Brownsville and the city across the bridge, Matamoros. Now in 2019, marks the 81st year of Charro Days. The Charro Days Festival begins, in the latter month of February and is always on the last Thursday of the month, with the traditional Mexican grito (celebratory cry) at the Gateway International Bridge and with an exchange of words and gifts between the mayors of both cities. Since the earliest fiesta, the celebrations have included four parades complete with floats, a rodeo, ballet folklórico performances by the school students and university students, mariachi and marimba concerts. We have added the Twilight parade, where the high school bands perform on Saturday. In addition, we have the Sombrero Festival which was added in 1986. It is considered one of the main events during Charro Days. This three-day event takes place in Washington Park located in historic downtown Brownsville. This event hosts many attractions, including the jalapeno-eating contest, the grito contest, and the Charro beans cookoff. The Sombrero Festival presents live music, food booths, and Hispanic artists. This festival is widely anticipated in Brownsville and it gets livelier every year when the winter Texans and travelers from across the valley come by to celebrate with us.
Texas is an amazing place that calls many to its borders and shows them a glimpse of what wonders it holds. I honestly couldn't ask to grow up in any other place, cause the important values that I live by, were taught to me in this vast expanse of land. I'm glad to be a Texan and I'm even more glad to have been born and raised in Brownsville, Texas. A mix of Texan and Mexican, Tex-Mex.
---
Emily Ayala is a freshman majoring in Finance and Risk Management. She was born and raised in Brownsville, Texas (the southern tip of Texas) and is currently a certified Pharmacy Technician.
Posted April 11, 2019
Join 2 others and favorite this
TAGGED WITH: St. Mary's University, stmarytx.edu

Read stories from people across Texas
Browse All Stories