Grandmother and Granddaughter, Tragedy and Triumph
The Texas Story Project.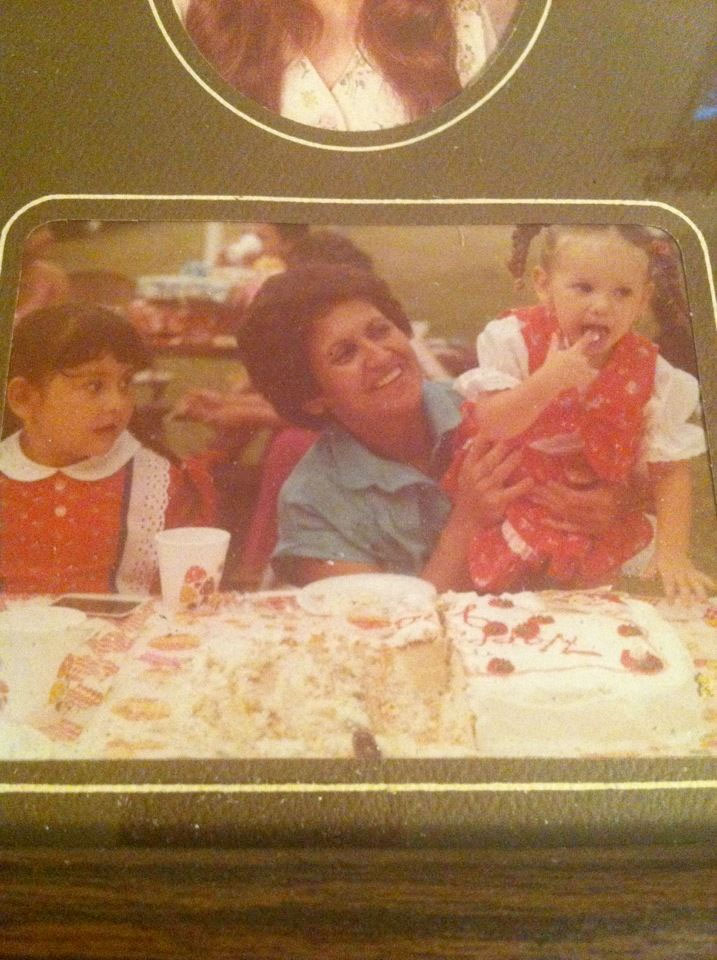 Cynthia Delgado, Maria Benavides, Jessica Delgado
"Your past doesn't determine who you become," says Jessica Delgado, one of Southside Independent School District's teachers. Jessica is a second-grade teacher at Heritage Elementary School, in San Antonio. One of her goals as a teacher is to help children who aren't born with the same privileges others are.
Jessica grew up on the southside of San Antonio and was fortunate enough to have people in her life who supported her and loved her. Jessica was born as the youngest child of two to Mary Esther and Roger Delgado. Roger was a member of the military and a successful businessman. He had his own trucking company and restaurant on the westside of San Antonio. On April 20, 1981 when Jessica was just 16 months old, her father shot and killed her mother. Jessica and her sister, Cynthia, who was three, were raised by their grandmother and aunt. With no knowledge or understanding of what had happened, Cynthia and Jessica would visit him. With intentions of getting his children back, he tried to buy their trust and love. After being incarcerated for 3 years, he fought for custody of his children where he rightfully lost the battle. He ended up moving on with another family.
Although Jessica doesn't remember what happened that night or how abusive her father was, her family's life would forever be impacted. Jessica resented her last name, Delgado, for a long time growing up because it linked her to her father and it brought shame to her life. Her grandmother had recently lost her husband just before losing her daughter, Mary Esther, which was a big hit for the family to take. She took Jessica and raised her on her own. Her grandmother was a school janitor, but she always found a way to provide whatever Jessica needed. She always managed to give as much as she could to her granddaughter. If you ask Jessica, she will tell you that her grandmother is the strongest person she has ever met and the biggest inspiration in her life. Her aunt Hope, who also acted as a parent for Jessica, has children that Jessica considers her siblings. Jessica's family always told her growing up, that she would go to college. She successfully finished college with no help from her father, who put all of his other children through college. She believes that part of the reason she was able to overcome and be a successful woman is because she had people in her life who were there for her. Now, Jessica can say that she not only has a loving aunt and grandmother, but she has gained a second sister.
---
Jacy Hornsby is a sophomore at St Mary's University in San Antonio, Texas. She is a psychology major and history minor. Jacy wants to be a therapist and work with children.
Posted September 17, 2019
Join 1 other and favorite this
TAGGED WITH: St. Mary's University, stmarytx.edu

Read stories from people across Texas
Browse All Stories