Remembering the Chisholm Trail
The Texas Story Project. Inspired by Cattle Ranchers.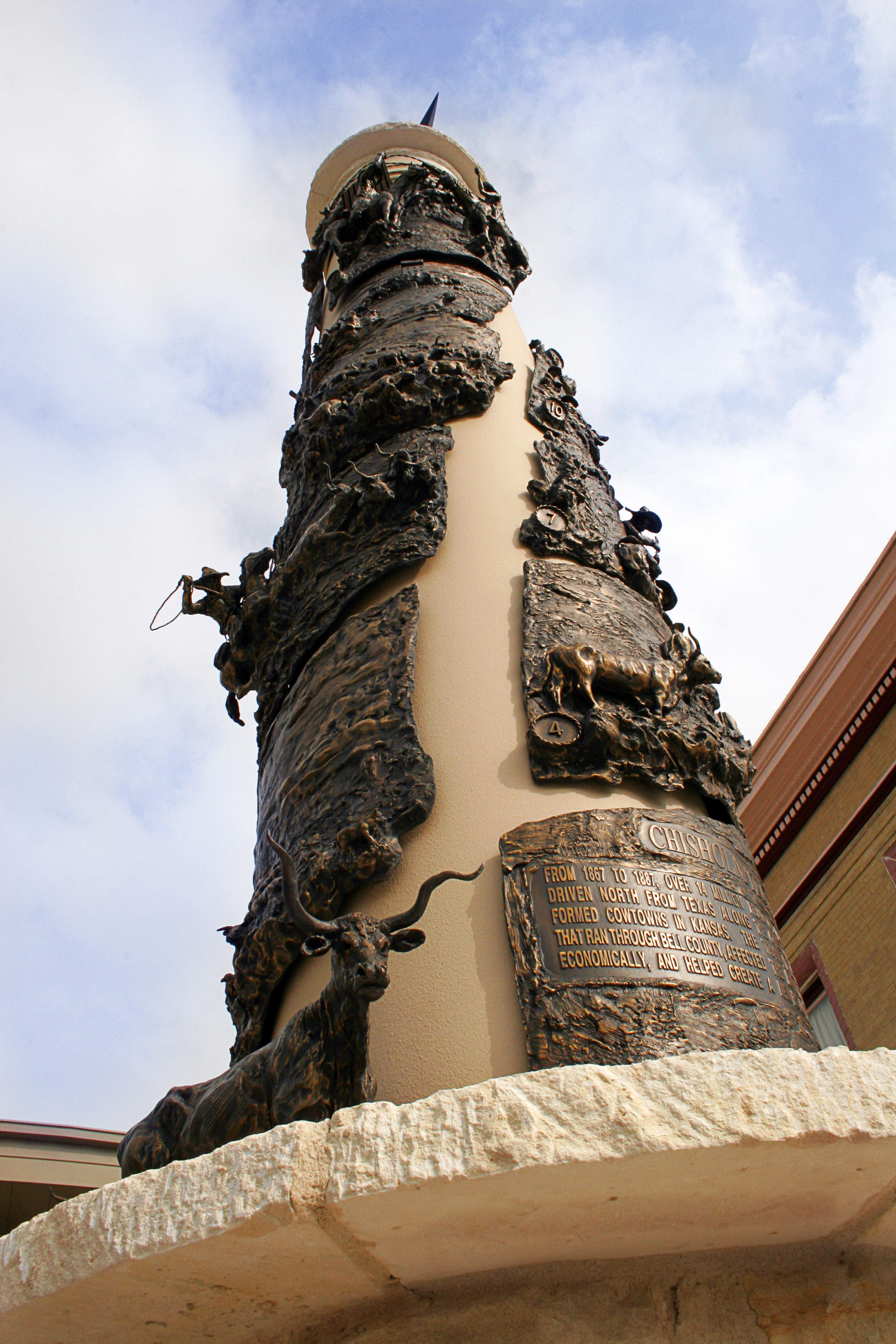 Up the Chisolm Trail Monument at the Bell County Museum
From 1867 to 1887, over 14 million head of longhorn cattle were driven north from Texas along the Chisholm Trail to reach newly formed cowtowns in Kansas. The trail, which included a tributary that ran through Bell County, affected the entire nation economically, and helped create a new folk hero: the American cowboy.
In 2007, the Bell County Museum commissioned sculptor Troy Kelley to create a monument to the Chisholm Trail, the major tributary through which the cattle were rounded up in south Texas and herded to Kansas. We wanted to memorialize the trail and the cattle industry that have shaped our state, but we didn't want just another statue of a longhorn. We wanted the monument to be both beautiful and educational.
Troy did an amazing job! He added his own artistic interpretation to this history and has adhered to the facts of the trail as well. Up the Chisholm Trail consists of 17 bronze panels, three bronze longhorns, barbed wire, and a Texas star that represent various aspects of the history of the trail. As you look at the panels, you walk around in a circular fashion moving farther away as your gaze travels up the monument. There is really nothing like it anywhere in the world. It's educational, unique, and helps us to interpret an important part of our history.
Stephanie Turnham is the director of the Bell County Museum.
Posted July 22, 2014

Read stories from people across Texas
Browse All Stories