Reading Between the Lines: Ethics in Colonial Archives
The Texas Story Project.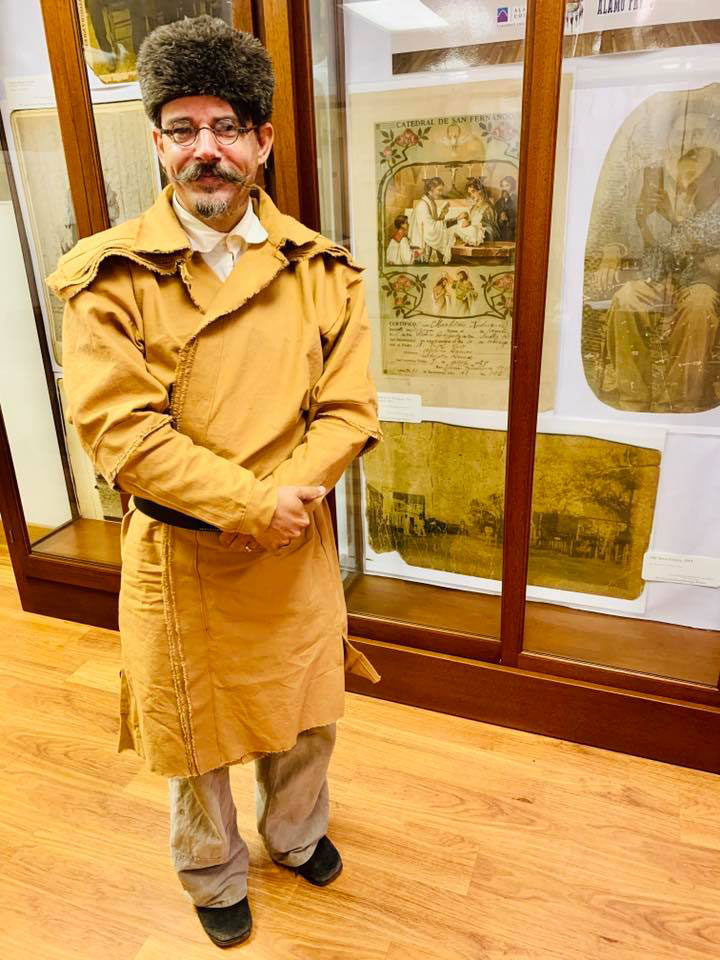 David Carlson, Ph.D. is an archivist at the Bexar County Spanish Archives, one of the most important repositories for early Hispanic history in Texas.
Albeit the most important social historical records have long been at the Dolph Briscoe Center for American History at UT-Austin. The 'Bexar Archives' were split 30 Sep 1899, making UT-Austin the premier center for Texas' colonial past.
While Carlson was born in Seattle, Washington, he now makes his home in San Antonio, Texas, where he serves the community's researchers, genealogists, and students every day through his work.
While entering the archival profession wasn't always his plan, the skills David acquired as a researcher have aided him in becoming a master archivist. His studies of Latin America at UNC Chapel Hill and work within the Bexar County Archives have made him acutely aware of both the joys of working with centuries-old documents, and the dilemmas that archival records often present.
The highly unequal power relations of the past determined not only what has been saved, but what has been discarded. As a result, it is uncommon to find documents that represent the perspective of those deemed subordinate at the time, including slaves and the lower classes of the Spanish caste system. This is in part due to historic illiteracy, and the ephemerality of oral traditions, which many First Peoples' used in place of a record system. This leaves many figures of the past subject to what others say about them, unable to speak for themselves. In many ways, this can make it difficult to research people that were once deemed lesser.
"Top-down perspectives are what you can expect, so with any source you must be critical. A researcher has to read between the lines and empathize with the hidden transcript," says Carlson.
Modern historians are beginning to look at Texas and Latin American history with a different set of lenses, as a new generation is reading between the lines to see the clashing of cultures, and discovering what past oppressors have hidden away or even failed to really discern. Documents of this type are Carlson's favorite, and in the Bexar County Spanish Archives, there is a wealth of such records. Trade documents, de-secularization records, and inventories of wills and estates provide a glimpse into the everyday intersection of cultures in both the colonial and modern world.
---
Glory Turnbull are a combined degree Public History student at St. Mary's University, and will be graduating in 2021 with a B.A. in History and an M.A. in Public History. Glory grew up in Corpus Christi, Texas, and have been fascinated by history all their life. They are also a vintage enthusiast, and have a collection of vintage clothing from the 1940s to the 1970s.
Posted October 03, 2019
Join 2 others and favorite this
TAGGED WITH: St. Mary's University, stmarytx.edu

Read stories from people across Texas
Browse All Stories