Me Before You
The Texas Story Project.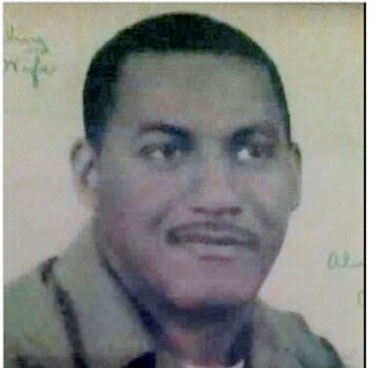 My grandfather, Clifford Love, 1963. Berlin, Germany.
The hardest thing a person must do sometimes is let go. That process toward emotional and physical detachment can seem impossible. In the 1950s, Clifford Love met a Hispanic woman in San Antonio, Texas. During this era, it was frowned upon to see interracial dating. Love can break any boundary regardless of what society deems acceptable.
Clifford was about sixteen years old when he fell in love with a Hispanic lady. They spent ample time together as a young couple would. Even though they were in love, Clifford's mother disapproved of his decisions. She did not like the fact that he had any type of relationship with her. Because of her views, she tried to force a breakup. Little did she know, her son had a bigger issue that would arrive within a year. Afraid to tell his mother that he may possibly become a father, Clifford obeyed his mother's wishes and ended his relationship with the woman. His ex-girlfriend was torn apart and resented Clifford because she was so hurt.
No one really knows what they would do in any situation until its presented. This is not a happily-ever-after fairytale story. Clifford had no choice but to move or face possible isolation from his family. Times were tough and things were the way they were. A couple of years passed and Clifford was still trying to disassociate himself from his previous lover. March of 1959, a beautiful dame crossed his path. My present-day grandmother met her future husband. They "grew up together but didn't remember each other." Unknowing of his past, my grandmother dated Clifford for almost two years. They married on August 26th, 1961. Early into their marriage, an unknown source told my grandmother that Clifford had a child by another woman. The child would have been almost four years old at this time. In somewhat of a denial of the kid, Clifford brushed the accusation off in some way, and my grandmother said that he did not remember the woman's name or when the child could've been conceived. After that fiasco ended, that was last the newlyweds ever heard about Clifford's mystery child.
In 1963, Clifford enlisted into the military and was sent to Germany for a year. When he returned, he had to re-enlist because he was drafted for the Vietnam War. These times were rough for his marriage because of distance. Clifford did survive the war, he made it back home in 1969. Amid his return, Clifford and my grandmother got pregnant with my father who was born in 1970. Although the beginning of Clifford Love's life was bumpy, and he had to make some life-altering decisions, everything ended up going well for most part. It is terrible to think that a child may have grown up without a father. That fatherless child would be nearly 60 years old present day. If Clifford really is the father, it would be insane to meet my half uncle after all these years. When we're young and under household rules, it's hard to veer away from parental standards. Regardless of what is expected, one must stay firm and be passionate about who they love rather than conforming to society.
---
Camille Love is a Freshman at St. Mary's University. She is majoring in Engineering Science with a physics focus. Her extra curriculars consist of being a part of the St. Mary's Women's soccer team. She loves listening to music and singing.
Posted September 17, 2019
TAGGED WITH: St. Mary's University, stmarytx.edu

Read stories from people across Texas
Browse All Stories