Planting The Roots For A Growing City
The Texas Story Project.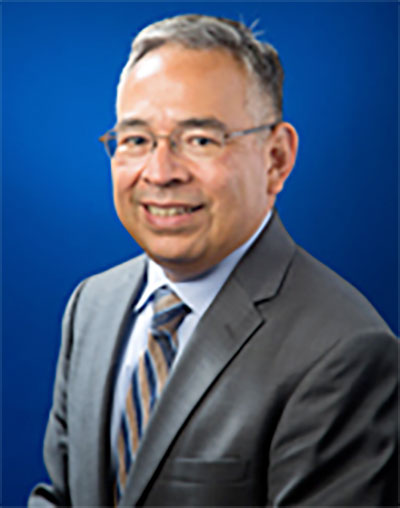 Andrew Segovia, City Attorney for the City of San Antonio. Photo courtesy of The City of San Antonio Elected Officals Site
Author A.J Darkholme once stated, "Sometimes we exist long enough to lead the next generation; other times, only to plant a seed and let its resonations of our time here on Earth ripple into new waves." In a society that undergoes changes so often, it is vital to recognize those individuals who are able to plant the seeds for future generations as well as water the current ones.
Andrew "Andy" Segovia, is one of those individuals. He honors his hometown by serving as the City Attorney for San Antonio. Texas is a state full of opportunity and growth; San Antonio is a city that epitomizes these values as it is one of the top seven fastest growing cities in the nation.
The root of a tree holds a very significant function; healthy roots birth healthy trees, which can then help provide for their environment. Much like trees, the roots of a person are extremely important. Segovia's early childhood began at the heart of San Antonio, where his moral and ethical beliefs were first implemented. During the first eighteen years of his life, he learned the importance of family and religion. He was taught that you must treat every person you encounter with dignity and respect. These values are what has kept Segovia grounded throughout his life; they have taught him how to care and provide for others, especially his own family.
As roots begin to sprout, they form trunks. Trunks create a supportive structure for the rest of the plant. As humans begin to grow, it is important for them to have the same supportive structure. For Segovia, this was education. Growing up he attended Catholic grade school and high schools. When deciding where to go to college, it was important for Segovia to choose a school that implemented the values in which he grew up as well as a university that would allow him to cultivate and expand his knowledge. He attended Notre Dame in Indiana and got a degree in Political Science. Despite any difficulties there might have been in moving to a different state--with new people and a different environment--Segovia persevered and soon gained a love for traveling and experiencing life on his own. For the next six years after he graduated, he joined the Navy and earned the title of a Surface Warfare Officer. The Navy had a great impact on his life. After his enlistment he returned to school and got a Master of Public Administration at Texas A&M. He then taught a Navy R.O.T.C course at A&M. However, this wasn't the end of Segovia's educational career. Segovia attended the University of Texas at Austin's Law School where he graduated with a Juris Doctor in Law. He initially was interested in litigation but discovered his interest in corporate law.
Trunks sprout branches; these branches are necessary in the process of regenerating life in forms of leaves. Once a person has a strong structure, he or she is able to branch out and use knowledge within their careers and occupations. After graduating from Law School, Segovia was offered a position at General Motors. For the next twenty-six years, he played an important role in major recalls and contracts for exemplary businesses such as General Motors Mexico and Habitat for Humanity. During this position, he continued to be a student as he captured the importance of communication and bringing people together to create an environment where everyone can benefit. He took this value with him as he was honored with the position as City Attorney for his hometown in 2016. For the last three years he has provided legal support for the cities law enforcement, fire department and many more organizations. His main goal is to create labor agreements that will benefit the community and the city. He leads the city's legal department and works alongside individuals who share the same passion and devotion to helping the community as he does.
In the morphology of a plant, the last element are the leaves. Leaves are significant because they regulate the exchange of carbon dioxide and oxygen in the atmosphere. Without leaves, there would be a vital impact on any living organism on Earth. Humans can have a similar impact, based on their upbringing they can affect the lives of other humans. In Mr. Segovia's case his impact is quite remarkable. He is able to not only provide for his own family and guide his children to success but also an entire community of people who are reflections of himself and his people. San Antonio is extremely diverse; however, the Hispanic population holds a great majority. It is important for people of a Hispanic origin to have a role model such as Segovia. He is paving a road for more Hispanic representation in our legal systems and in the government for the future. Andrew Segovia is an individual who will inspire those today and those generations from now.
---
Mia Morales is a sophomore at St. Mary's University who is majoring in Criminology and minoring in Psychology. She is an El Paso, Texas native and hopes to pursue a career as a Criminal Prosecutor. An interesting fact about Ms. Morales is that she holds a U.I.L State Title and Recognition for 3rd Place in Wrestling.
Posted September 17, 2019
Join 1 other and favorite this
TAGGED WITH: St. Mary's University, stmarytx.edu

Read stories from people across Texas
Browse All Stories