My Texas Story
The Texas Story Project.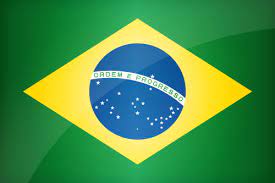 Brazil's Flag
I am Larissa Goncalves, and I am an immigrant. When I was 3 years old I moved from Brazil to America. My dad had a job offer and we decided that we would move to America. I was confused at the time thinking it would be vacation. But then the time came for us to leave. I left all my friends and family and left to Texas. We came to a nice little house and stayed there for many years. Then we had the money to move to a better house.
For school I stayed home to learn English. I basically skipped pre-k. When I came to school I was so happy to finally make friends. But I do remember something for kindergarten that scared me for life. I remember I was talking too much in class because I made a new friend named Hasti, and we talked during nap time. The teacher came up to us at the end of the day saying we got a yellow for bad behavior and, I quote, she said, "Your parents will spank you if you get a yellow." I was traumatized. I came home crying. But she is my favorite teacher ever since.
Texas is amazing though. I have made friends that will last a lifetime andI've gone places and made memories I will never forget. And I have learned a lot of things in America. I am happy that my family is happy and healthy in America. All of my struggles and good moments are what connects me to Texas.
Posted August 25, 2021
TAGGED WITH: Immigration - 21st Century

Read stories from people across Texas
Browse All Stories