Making Movies in the Rio Grande Valley
The Texas Story Project.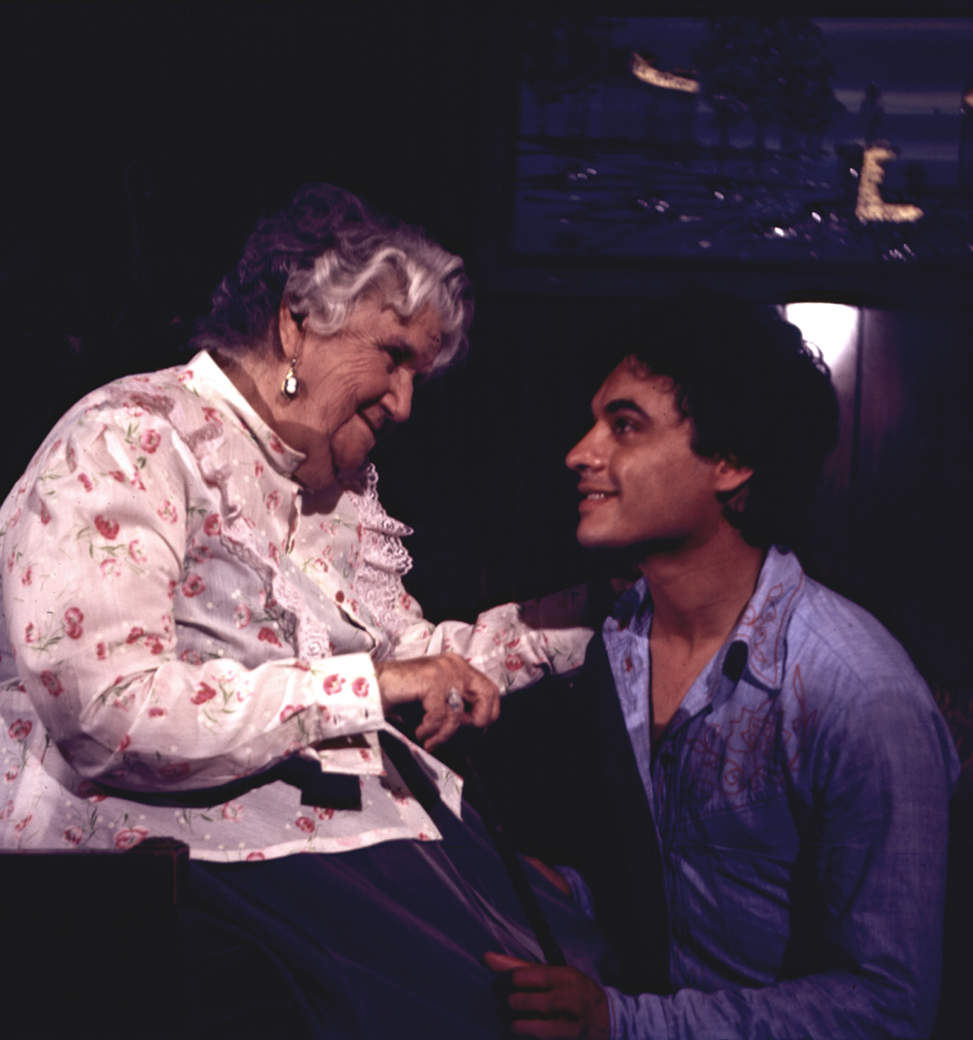 Still from Nobleza ranchera
South Texas was in the eye of Mexican filmmakers since the silent era. Back then, a few short subjects—documentary and fiction—were made for local consumption in Laredo, El Paso, and Brownsville. However, several decades would elapse before a Texan region, the Rio Grande Valley (RGV), became a relevant location for Mexican mainstream films.
My family's production company, Producciones Fílmicas Agrasánchez, made the first Mexican feature film in the RGV in 1975, Nobleza ranchera. Icons of Mexican cinema, like Sara García and Carlos López Moctezuma, share credits with famous norteño comedian Eleazar García "Chelelo" Sáenz and two new great talents: composer/singer Juan Gabriel, in his cinematic debut, and Verónica Castro. The remarkable success of this movie with audiences on both sides of the border fueled the interest in making more films in the RGV, with nearly 70 of them made between 1975 and 1986. At its peak, Mexican productions filmed in the Valley accounted for a huge percentage of the national film industry gross income and were, in general, successful at the box office. At last, Mexican immigrants, both documented and undocumented, as well as U.S. citizens of Mexican descent, could see themselves on the big screen in a sympathetic way, in stories that reflected their values, their quotidian life, and their struggles.
Producers found a welcoming environment in the RGV. Local authorities lent a hand whenever necessary. They granted permission to shoot in public buildings and areas, like the Brownsville Court, the Weslaco Fire Department, and even at the crossing points on international bridges. McAllen's El Rey movie theater, which had screened hundreds of Mexican films since its opening in 1947, was also the location for a couple of films. The people of the RGV allowed crews to shoot in their homes, businesses and ranches at no cost. They lent vehicles, horses, uniforms, and equipment, and they were more than happy to appear as extras.
Local talent took part in many films, too. Sol Marroquín, then Congressman Kika de la Garza's chief of staff; Don A. Yarbrough, former immigration officer; Frank Quintanilla, bank executive; and Professor Rolando Cabrera, from Matamoros, were among the people who appeared in some of the films. Rubén Benavides, a local radio celebrity, not only played small parts in several movies, but he also produced a couple of them.
By the middle 1980s, the Mexican film industry was almost at a halt due to various factors. That meant the end of moviemaking in the RGV. Although those times are long gone, many people here remember them, because they were not only the producers' films, but they were also the RGV people's movies.
Rogelio Agrasánchez Jr. is a Mexican film historian and archivist, author of several books.

Posted July 21, 2014

Read stories from people across Texas
Browse All Stories