Half Mexican, Half Syrian, All American Girl
The Texas Story Project.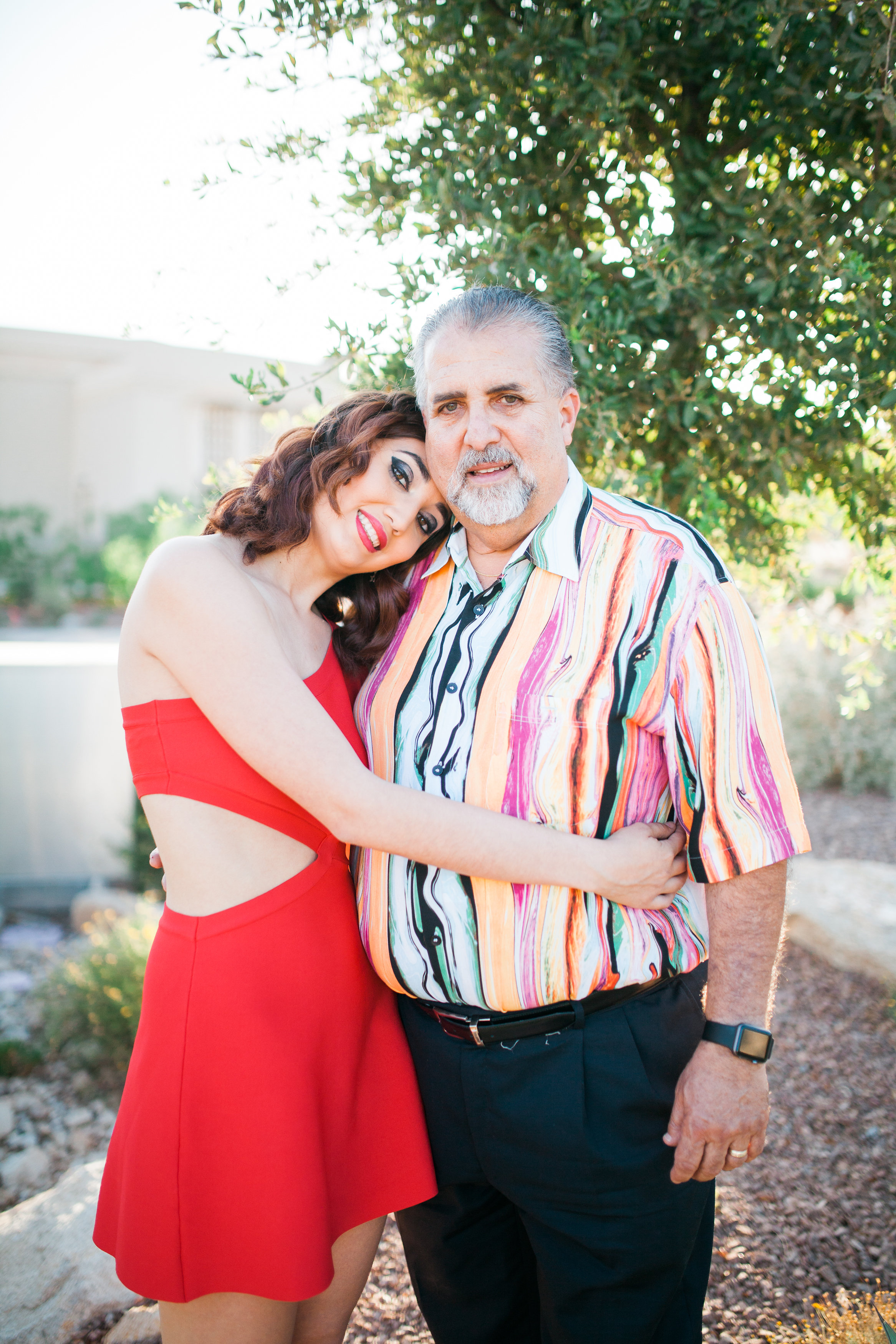 Monday- I wake up, get dressed then I get taken to school.
In my dad's car on the way to school I am looking out the window, to my left, a mountain range, to my right a completely different city than where I am from. We are passing by Juarez, Mexico, watching the people from the bridge crossing over, trying to either to get their kids to school or to get to their own jobs for the day. I arrive at school, I go to my locker and walk through the hallway. I am passing groups of girls who are speaking only Spanish. I keep walking; I don't understand. This is every school morning, me watching the country of Mexico from my car window.
Thursday- It is my grandmother's birthday from my mother's side.
I get ready and my family and I drive to a restaurant of my grandmother's choosing. We arrive and the rest of my family is already there. I am greeted in English; my mother is greeted in Spanish. Other family members greet me and compliment me in Spanish, but I just smile and nod. We all walk in and are seated. I sit next to my younger brother since he also doesn't speak Spanish. We sit there laughing with our family and smiling. We may not truly understand, but we love our family.
Sunday- We are to meet with my dad's family at our family restaurant, as we do most Sundays.
We arrive and we are greeted in my family's way of greeting, loud and happy. We are greeted with words in both English and in Arabic. We sit down and most of my dad's family talks about family from Syria. I just sit and listen. We are eating traditional Arab food; some dishes others wouldn't dare to touch. I watch and laugh because I know other people think we are loud. We don't care; we talk louder so everybody can hear.
I grew up in El Paso, Texas. Right across the street from Juarez, Mexico. I am split between two cultures—my mom's Mexican culture, and my dad's Syrian culture. I have always felt sort of caught in the middle trying to balance both sides of me, hoping to make each side proud. On one side, I have trouble because I don't speak Spanish like the other girls of El Paso. I would always try my best to understand, but I still felt isolated. With my dad's side, it was easier because they mostly spoke English but I still felt like an outsider because I am never really around them. Despite the difference, I am proud of who I am and where I come from. My story is not like everyone else's. Not many people can say that they are a combination of two different cultures. I want to embrace both sides and show people who I am.
I want people to look at me and see me for who and what I am—a girl from El Paso who also lives next to Mexico but also grew up with her Arab family. There are some people who think they know about me and where I am from, but they think wrong. Because I grew up in El Paso, I have a different perspective on people from Mexico. I see them coming to the U.S. so that they may work or send their kids to good schools. They just want opportunities like us and I have seen what they can do. I also want people to understand my other side, my Arab side. Syria has been at war for so long they no longer know peace. People are afraid but I want to teach them that they are not all evil. Being who I am, a girl from El Paso, Texas, I have a different story to tell and I want to share it with as many people as I can.
Posted April 11, 2018
Join 112 others and favorite this
TAGGED WITH: St. Mary's University, stmarytx.edu

Read stories from people across Texas
Browse All Stories