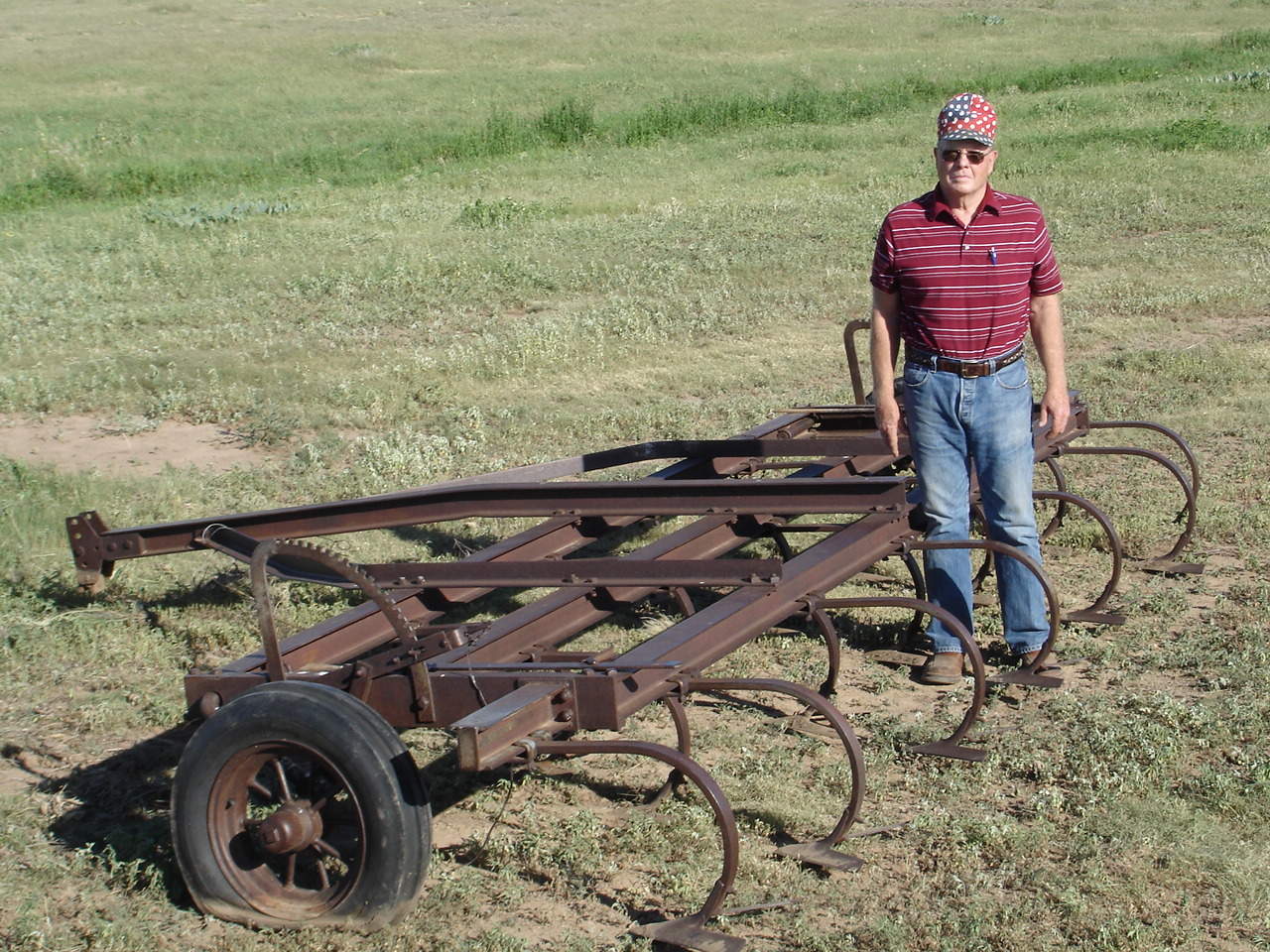 Graham Hoeme plow
This plow is a 16-foot Model "K" Graham Hoeme Plow, serial #4564, manufactured in Amarillo, Texas, around 1938. I first became acquainted with it in 1953 when, upon my eighth birthday, my father let a hired hand go and put me on a tractor as a full-time farmhand. I was too small to operate the hand clutch on a model "LA" Case, so he would start the tractor and plow and step off, leaving me to operate the machine until either he returned or some looming disaster caused me to "kill" the engine.
My dad bought the plow new. At the time, it was the only one of its type in the neighborhood. He would run it during the daytime and neighbors would borrow the plow at night, returning it the next morning so my father could start work with it at dawn. There were many days and nights that it operated twenty-four hours a day.
I started out on a Case "LA," later "graduating" to a Case 930 with a real cab. As years went by, I used several other types and sizes of shanked plows including a Graham Hoeme with "wings" that gave it a total width of 36 feet. We pulled that plow with a D6 Caterpillar. It was noisy, but effective. As changes in the weather came and went, the plows with shanks that turned up large clods of dirt to stabilize wind-blown soil proved that they could, and did, literally save the plains.
Wesley Jarvis is a lifelong resident of Hutchinson County who has been farming and ranching for over fifty years.
Posted August 01, 2014
Join 9 others and favorite this
TAGGED WITH: Immigrant Experience, Tools of Everyday Life - 19th Century

Read stories from people across Texas
Browse All Stories