Do Not Forget Where You Are From
The Texas Story Project.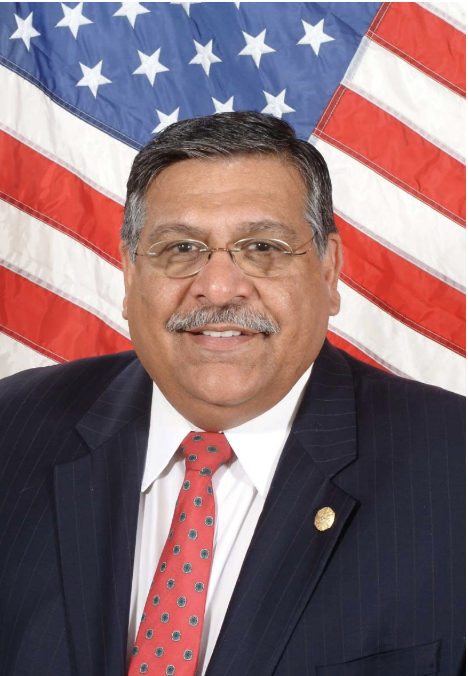 Juan Manuel Escobar
Being from a small town has its ups and downs, but it doesn't mean you can't do whatever you want with your life. Being the oldest of 5 kids, Juan Manuel Escobar had to lead by example while he was growing up in the small town of Roma, Texas.
Growing up, Juan found his passion in sports where he played basketball and ran track for Roma High School. In high school, he was part of the student body where he started out as a treasurer, he climbed up and by his senior year he became the student body president and was only the 2nd hispanic player to become All-State in basketball in 1969.
After high school, Juan Escobar joined the Marines and became a Vietnam vet. While Juan was still in the Marines, he became a pallbearer and helped bury over 2,500 Marines and some very important people. These people include Lewis B. Puller the most decorated Marine in history, Lyndon B. Johnson, the 36th President of the United states, Harry S. Truman, the 33rd President of the United States, four-star General Alexander Vandergrift, and J. Edgar Hoover, the first director of the FBI. At the end of his Military career, Juan Escobar retired at the rank of Staff Sergeant.
After leaving the Marines, Juan Escobar went to Border Patrol school and after completion he joined the Border Patrol where he was quickly promoted to a captain in the Border Patrol agency. Juan Escobar was a big figure in the city of Kingsville where he was transferred to when he joined the Border Patrol agency. He was very well-respected and served as the president of the School Board for 9 years. After the Border Patrol, he was part of an organized crime drug enforcement task force where he helped catch people who were selling narcotics. After being so well-respected in his community, he was called upon to become the next State Representative for the state of Texas. He left the Border Patrol agency to run for state representative and won. He held that position for 8 years which was 2 terms. After losing the next term, he was called upon to run for County Judge and held that position for 4 years which is 1 term. Juan Manuel Escobar is now 69 years old and is married and has 2 kids and 2 grandkids. He is well respected in Roma, Texas for his dedication to sports. He is well known in the city of Kingsville, Texas because of his political profile. As an adult who has lived a full life, Juan Escobar still gives thanks to his mother for the values she instilled in him since he was a kid. Juan is also thankful for the community that he was raised in because it showed him that it doesn't matter where you are from, the only thing that matters is what you can do to leave your mark on the world.
---
Alexander Escobar is a freshman at St. Mary's University and is a Finance and Risk Management Major. He is from McAllen, Texas a border town in South Texas where he graduated high school from McAllen Memorial high school. He is very passionate about sports, specifically football, and plans to manage a football team in the future.
Posted March 03, 2020
TAGGED WITH: St. Mary's University, stmarytx.edu, Rural Experience

Read stories from people across Texas
Browse All Stories