A Foreign Rose Blooming in Texas Winter
The Texas Story Project.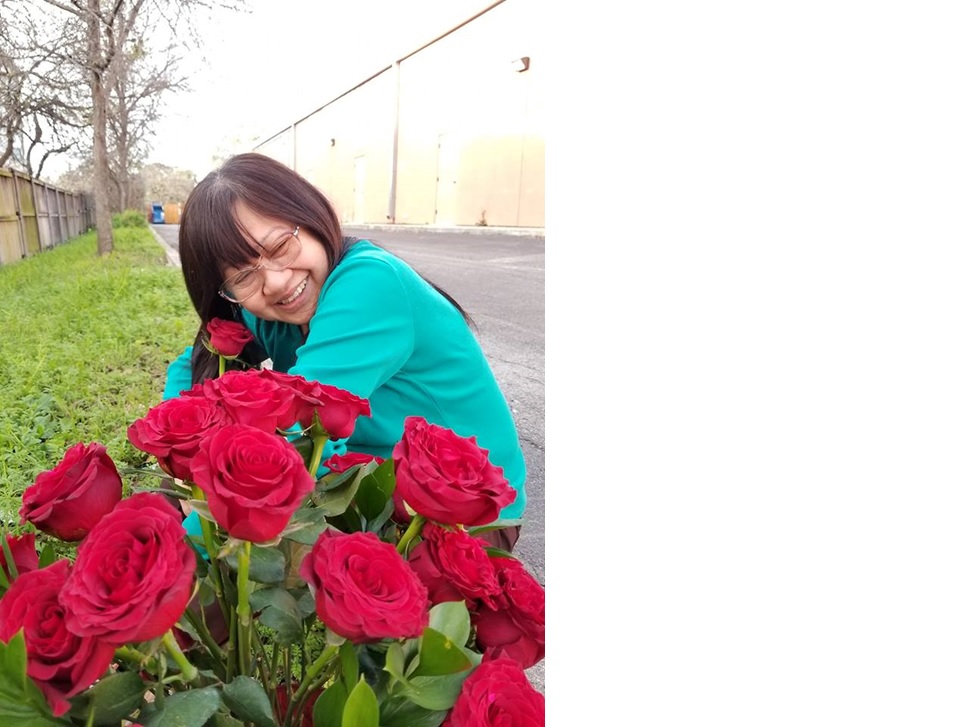 At the age when most people would think about retirement, Hong Do decided to migrate from across the globe to the United States. As she was chasing her American dream, never did she expect San Antonio, Texas to become her second home.
For the great American dream, Hong Do moved to San Antonio, Texas from a small, nameless village in South Viet Nam at the age of 52. This was the first time that she left her home town, the place she lived for all her life. As if moving to a new country were not hard enough, she brought two teenaged children along while her husband stayed behind because of medical reasons. This decision to move meant that she had to give up her own pharmacy store that she has built for 20 years and everything she had and loved. Hong believed that San Antonio, Texas was worth the sacrifice.
At the international airport of San Antonio, her Texas first impression was rather positive. People lined up orderly to collect luggage. There was another line to the restroom. There were lines to do everything. 'This is new, and I like it', Hong said while examining the lines through her curious eyes. Back home, rarely did she see people line up orderly in public.
Once settled in a small apartment, Hong heard that her husband's case was approved and he would be joining her soon. With the help from a friend, Hong sent her children to Douglas MacArthur High School. To provide for herself and her children, she started working as an assembly worker when she heard that this job does not require communication. She then decided to sign up for a night ESL class at a local church to learn English and connect to other immigrants.
The transition was going great until her husband joined her in this foreign land. Hong did not wish for anything other than his presence. However, his decision to go to college put another weight on her already burdened shoulders. As if providing for two teenaged children were not scary enough, she now must support her husband going to nursing school. Figuring that assembly worker salary was not enough, Hong quit her first job and started working at a nail salon on the North side of San Antonio. Working at the nail salon soon became her passion. "Customers in the area were very kind", she said. "Knowing that I do not speak English well, some customers use body languages to talk to me. Some even tried to teach me English," she continued.
Finally, after years of hardship and sacrifices, Hong found her American dream in San Antonio, Texas. Supported by Hong, her husband graduated from San Antonio College nursing school and currently works at a family clinic. Also supported by Hong, her son graduated from Douglas MacArthur High School and is currently studying chemistry at St. Mary's University. Hong became a beloved wife and mother, a happy nail technician, and a successful Texas resident.
---
Khoa Tran is currently a Sophomore at St. Mary's University in San Antonio, Texas. He was born in Vietnam. His family migrated to San Antonio, Texas 6 years ago. He is pursuing a bachelor's degree in Chemistry and is looking for research experience through summer programs.
Posted April 11, 2019
Join 2 others and favorite this
TAGGED WITH: St. Mary's University, stmarytx.edu

Read stories from people across Texas
Browse All Stories