Watermelon Magic
IMAX® Theatre
Watermelon Magic is like no other film. It's a sweet combination of story and science and is the first big screen film devoted one of our most basic human needs: healthy food.
This nearly wordless burst of color and music delights all audiences. Weaving together documentary and narrative elements, Watermelon Magic chronicles a season on a family farm as young Sylvie grows a patch of watermelons to sell at market. How will she let her babies go?
As the first big-screen film to address healthy food, this offering is great for young children (2+), parents, and caretakers. In the early morning screening, softer audio and dimmed lighting in the expansive IMAX® Theatre allow fresh minds to journey comfortably into this creative look at the world of healthy food. In connection with this film, a new exhibition opening March 12, Our Global Kitchen, also addresses the world of food and how it impacts our lives.
Sponsored by Whole Foods Market and offered in conjunction with the exhibition Our Global Kitchen.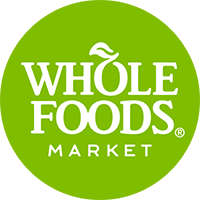 Concessions are available at all IMAX Theatre films, featuring specialty and regular popcorns, assorted candies, and beverages including sodas, bottled water, and juice.
For ticket prices and to view the Film Ticket Refund and Reschedule Policy, click here.