Our Global Kitchen
Food, Nature, Culture
Print Page
From farm to fork, food connects us to our planet, our bodies, and each other.
Our Global Kitchen, a highly interactive, multi-media exhibition from the American Museum of Natural History, explores the historical, cultural, and scientific intersection of humans and food while considering some essential questions: How does food reflect and influence culture and identity? How does the world food system work? Why and how do food choices affect our health and the environment? How does the world sustain a food system into the future? What does food mean to us in our personal celebrations and rituals?
Through rare artifacts such as an ancient miniature earthenware stove from China's Han Dynasty, a jaguar-shaped metate, and a Pulque cup, as well as exhibition features including an Aztec marketplace diorama complete with a scent and soundscape, vignettes of the dining rooms of historic figures including Kublai Khan and Jane Austen, an interactive "virtual cooking" table, a test kitchen with live programming presented in partnership with Whole Foods, and a video showcasing food-centric celebrations around the world, Our Global Kitchen provides opportunities to investigate and experience the past, present, and future of civilization's common currency— food. The exhibition's Instagram hashtag, #CelebrateFoodTX, invites visitors to submit a photo and description of a special encounter or memory involving food.
An insightful exhibition, Our Global Kitchen provides food for thought for everyone. On view in the Herzstein Gallery from March 12 to July 24, 2016.
Educator Resources
Our Global Kitchen education programs and Tasting Kitchen sponsored by Whole Foods Market.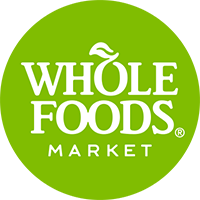 Click here to view Whole Foods Market's history and timeline.
Support for the Bullock Museum's exhibitions and education programs provided by the Texas State History Museum Foundation.
Our Global Kitchen: Food, Nature, Culture is organized by the American Museum of Natural History (www.amnh.org).
Lender
American Museum of Natural History
On View
At the museum: 03/12/2016 - 07/24/2016
Our Global Kitchen: Food, Nature, Culture