"This is Heaven": A Picture that Inspired a Dream
The Texas Story Project.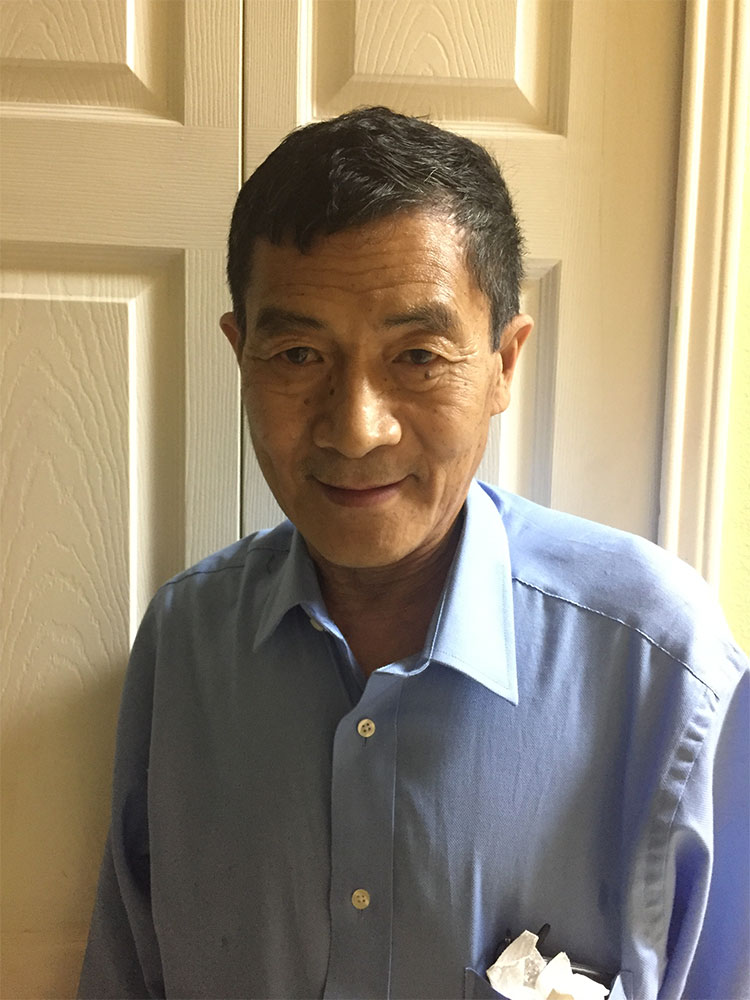 "A cowboy on the greenfield color with bluebonnet flowers. Far away, many hills cover the sunset. That is Texas, the dreamland where I want to live," is the reason why my father made it his goal to move to Texas when fleeing Vietnam in April 1981.
The journey was not so easy though. As a young man, he left Vietnam with nine others, on a small boat, during the dark night. They were on the boat for five days, until they reached Hong Kong. With his dream of coming to America, my father asked to be transported to Texas. After seven months of waiting, he received the approval he was desperately anticipating.
December 1981, the minute he arrived to Texas, he thought "this is heaven." He loved the fresh air and generous people who surrounded him in his new home. Although it was a dream come true, he had to start thinking of how he can survive in this country that was so new to him. He had to learn English and find a means of making money. When deciding on how to start his career in this country, he thought of his knowledge of shoes that he gained from his father, who was a shoe maker and shoe repair man back in Vietnam. That is what jumpstarted my father's small shoe repair shop, which has now been open for 32 years, in San Antonio, Texas.
Throughout his years in America, he met a beautiful young Vietnamese lady, whom he came to love and he built a life and family with her. They had three daughters, including myself, who are now all adults and are trying to live the American dream. Once entering adulthood, each daughter attended St. Mary's University, and some have continued onto further education. Our goals are to help contribute to making our country a place where other foreigners, as well as natives, can live their dream, just as our father did. Not only are his daughters living the Texas life he dreamt of, but so are his grandchildren.
Generations of Vietnamese Americans have grown from variations of dreams like these. These paths have intertwined to create a Vietnamese society within Texas. Although there are larger Vietnamese communities in other cities, such as Houston and Dallas, there is still a strong Vietnamese community within San Antonio. My father joined the Vietnamese Catholic church in San Antonio when he was a young man and has continued attending the masses and events over the past decades. This commitment to the Vietnamese Catholic church developed his daughters' involvement in the church community, especially with the Vietnamese Eucharistic Youth Movement. Each daughter has trained to become youth leaders for the Vietnamese American kids who attend the Vietnamese Martyrs Catholic church, in San Antonio, and have taken leadership to strengthen the community.
Something as insignificant as a mere picture planted a dream in the mind of a young Vietnamese man. It could've been any picture, but it was meant to be one of Texas, with its beautiful bluebonnets and grassy fields. This picture created a journey, a life of memories, and a family. Texas did not disappoint the young Vietnamese man who arrived 38 years ago because it was "a land more beautiful than the picture I saw — a land of happiness and freedom."
---
Vivian Vu is a freshman at St. Mary's University. She is currently majoring in bioinformatics and minoring in applied mathematics. She was born and raised in San Antonio, Texas. She has also been involved in her Vietnamese church community and the Vietnamese Eucharistic Youth Movement for more than 10 years.
Posted April 11, 2019
Join 4 others and favorite this
TAGGED WITH: St. Mary's University, stmarytx.edu

Read stories from people across Texas
Browse All Stories