The Wink Sink
The Texas Story Project. Inspired by Roughnecks.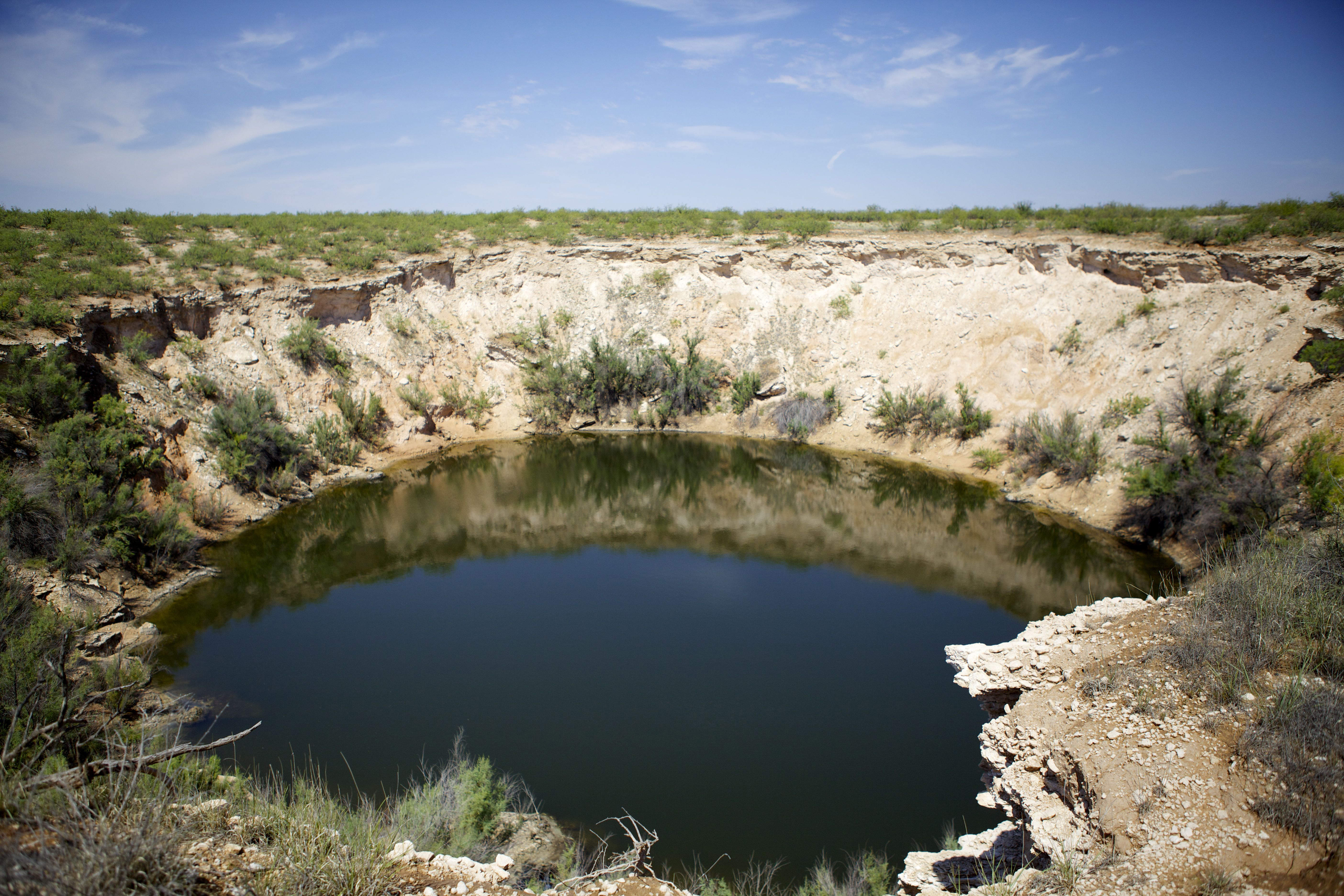 The Wink Sink or Kermit Crater
Recently, during a visit to my family in Midland, I made a trek out to Winkler County, the place I spent the first ten years of my life. I headed there to see something I hadn't seen in over sixteen years, but it holds an indelible place in my memory. I'm talking about the Wink Sink, or Kermit Crater, depending on where in the county you hail from. I'm from Kermit, but to be fair, it's closer to Wink.
The Wink Sink is a sinkhole that appeared out of nowhere in the middle of an oilfield on June 3, 1980. My dad and granddad were there that day, along with an assortment of other oilfield workers. When they first saw it, it was a small fissure in the ground with water bubbling out. By the end of the day, it was over 120 yards wide and 110 feet deep, with 60 feet of teal blue water at the bottom. As a child, I was told that no one knew how deep it was. This haunted my dreams and most likely contributed to my still-held fear of deep water.

At the time of its formation, the West Texas oilfield was booming. Five years later (the year I was born), oil prices had plummeted to $10/barrel. Businesses closed down, people moved away, and the entire area began to dry up and decay. I can't help thinking that the Wink Sink was an early warning of the hard times to come. The oil industry is now booming again, but Winkler County is still a dried up husk of what it was. The Wink Sink remains a mysterious symbol of my childhood, and of the instability of this region of Texas.

Layton Marrs is a photographer and videographer who resides in Austin and grew up in Winkler and Midland counties.
Posted August 01, 2014

Read stories from people across Texas
Browse All Stories