Texas (Dallas) Life
The Texas Story Project.
Interview with Ashley Dozier from Dallas, Texas.
Where are you from?
"I'm from Colleyville, Texas up in the north Texas area right between Dallas and Fort Worth. So I kind of get the best of both worlds. I can go to the more cowboy side of Fort Worth where the stock yards and cattle drives are as well as get more of the modern pop culture side of Dallas where Deep Ellum is. Being from the north Texas area I played for FC Dallas. North Texas is one of the top places for girls to be recruited to play college soccer as well as being around a heavy football influence. High school football is, if not the main, one of the bigger parts of north Texas culture. Friday nights were normally packed to watch my high school play with Grapevine being our biggest rival. We had a whole week of rival activities (like capturing the other schools flag) before the big game."
Do you go hunting? Do you have a ranch? What about cowboys?
"My family does have a ranch out in West Texas. It's in a little town called Robert Lee. It's right outside of San Angelo. Our ranch is about 1,200 acres we used to have cows and horses but there's been a really bad drought so we took the cows and horses off. But now are looking into get more cows. The ranch is one of my favorite places. If you go to the ranch it's what you think of when you see cowboy movies: a lot of mesquite trees, cactuses, dusty and wide-open spaces. One of my favorite actors is John Wayne and in one movie he summed up the ranch and the rest of West Texas, saying, "Everything in these woods'll either bite ya, stab ya, or stick ya!" Which is more than one-hundred percent true. Not only does the ranch have cactuses and mesquite trees, it also has rattle snakes. Up at the ranch house we have a couple of rattles right off a rattle snake. Our ranch also has arrowheads. In West Texas, most of the country was covered with Comanche Indians. There's a huge hill we call green mountain and at the top of this hill we hike there's either an Indian burial ground or some kind of structure up there. We find most of our arrowheads around that area. When we were little, me and my brother would always play cowboys and Indians. We do have a couple of deer blinds on the ranch. I don't particularly go hunting but my brother does as well as my dad and some his friends. But I do shoot guns."
What can you say about Texas history or Texas in general?
Texas is the only state that can fly its flag at the equal height of the American flag because Texas was its own country before joining the U.S. as well as asked by the U.S. to join. Texas is also the second biggest state in the U.S. (Alaska is bigger), and is also so diverse. Each part is like a separate country. North Texas is more of a mix between cowboy and modern. Its where Dallas and Fort Worth are. South Texas, where San Antonio is, is more Latin American, a blend with Mexican culture. And it has the Alamo. Everyone assumes the Alamo is this huge fort but it's a tiny mission. It's amazing how big San Antonio has become and built upon because of the Alamo. Up in West Texas you have the cowboy culture with ranches and farms. I feel like this is why everyone thinks we ride horses to school, and everywhere we go.
Would you ever move from Texas?
I would never ever move from Texas just because I was born here and I love Texas's warm nights. We have the best BBQ and our country provides the best vocation.
---
Nenad Markovic is from Serbia. He is a student at St. Mary's University studying Exercise and Sport Science.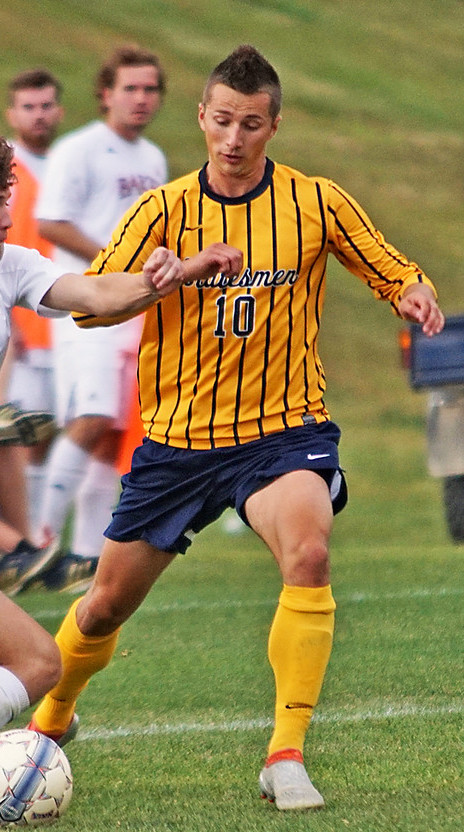 Photo of author Nenad Markovic
Posted March 22, 2018
Join 3 others and favorite this
TAGGED WITH: St. Mary's University, stmarytx.edu

Read stories from people across Texas
Browse All Stories