Texas Changed a Life for the Better
The Texas Story Project.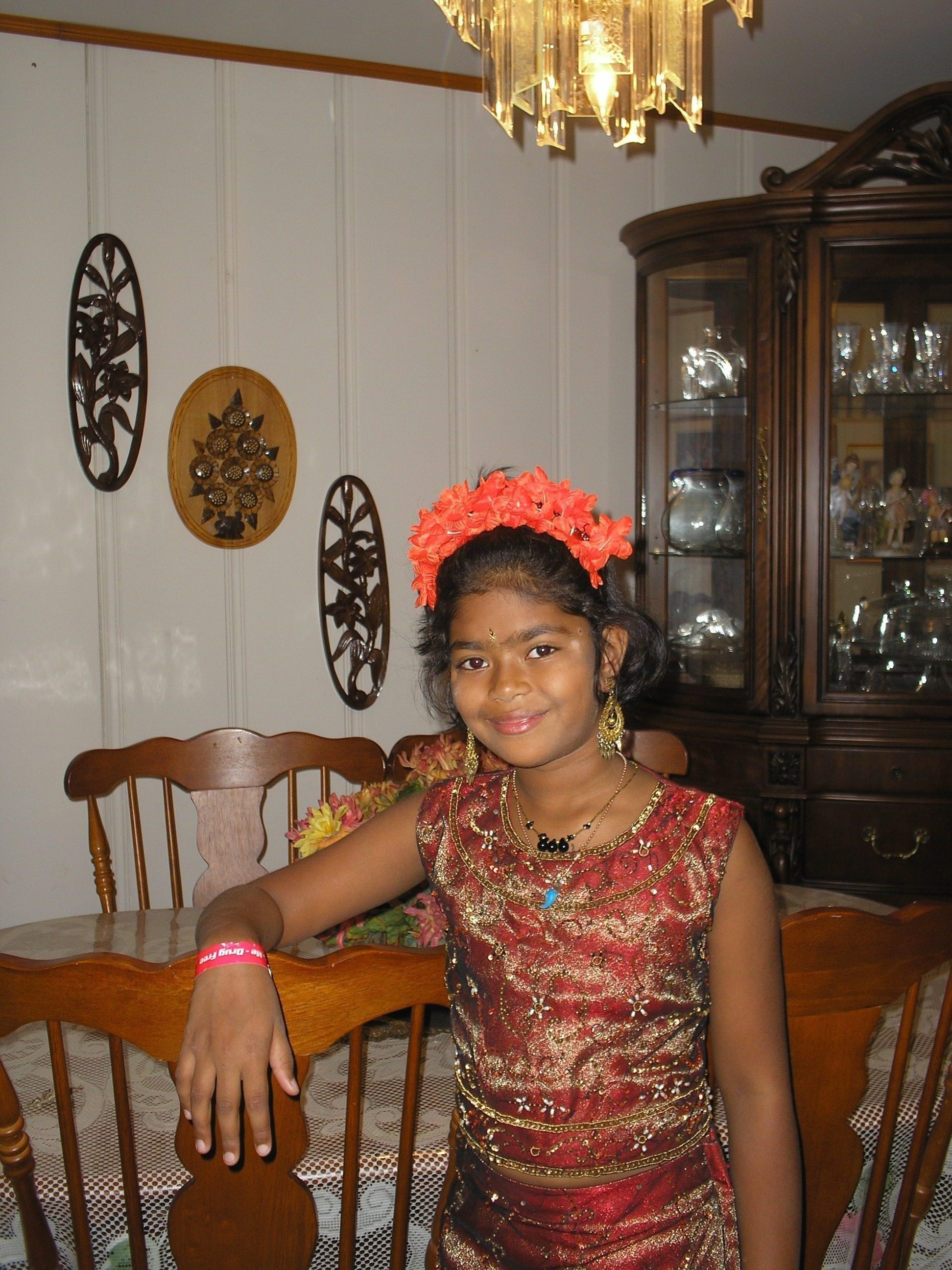 Desiree S. Gabriel, originally from Sri Lanka, was adopted into a family from San Antonio at the age of six.
Someone that I know whose life has been impacted immensely by living in Texas is a young woman named Desiree S. Gabriel. Desiree is a nineteen-year-old who was born in Karuwalagaswewa, Sri Lanka. The day Desiree was born, her parents knew they could not support her and ended up giving her up for adoption. Even though her biological parents wanted her to have a better life, unfortunately for her, her time at the orphanage wasn't the best. In the orphanage, they lacked the simple necessities of living such as beds, shoes, and more than one set of clothing. At the age of six, Desiree was adopted and moved to San Antonio, Texas. This was the commencement of a wholesome life that her biological parents wanted to provide for her but could not.
At the time of her adoption, her soon-to-be parents were trying to decipher how old she was due to her not having a birth certificate on record. This was made harder to find out as well because of the malnutrition she had experienced. The process of approximating her age began with her visiting a doctor for the first time in her life. She took a look at her bone structure and confirmed that she was almost six years old when before the people who looked over her believed Desiree to be closer to age four. After her adoption in 2004, she celebrated her birthday for the first time with her new family.
Following the short time she spent in Sri Lanka after her adoption, Desiree arrived in Texas without knowing a word of English. She was soon enrolled in her first year of school at a public school. This was a huge stepping stone in the right direction because during her time in the orphanage she had never had the chance to attend school due to the people who ran the orphanage not knowing her real age. Starting school here was a hard transition for her because she could not communicate with the people around her. Her mom went to kindergarten with her for most of her first year in school to be a translator for her. She worked hard however and picked up English easily, surprising her new parents. Some traditions that kids grow up experiencing such as Christmases, Halloweens, Thanksgivings, etc. were all new to her. Though it was different from anything she had experienced thus far in life she picked up the new culture rapidly and soon became a very lively, happy young girl.
If Desiree had never moved to Texas she would have most likely worked as a maid after she had grown older if she had never been adopted. School would have never been the most important part of her life and it might not have been something that she could pursue. As cliché as it sounds, her move to Texas opened many new doors for her. Things that she may have never experienced in Sri Lanka were provided to her here. She went on to a private school which allowed her to deepen her faith and to strengthen her values and beliefs. She is now a freshman at St. Mary's University, an opportunity that she could never have dreamt about before her move. I never realized that someone's life could be so different just from coming to this country until I met Desiree.
She is not only one of my closest friends but also my roommate. I would have never had the opportunity to meet her if she had never moved to Texas. Desiree has always been very grateful to her parents for giving her that new lease on life that has helped her to become the person she is today. Because of their decision to move to Texas her whole life was changed; changed for the better.
Posted March 22, 2018
Join 14 others and favorite this
TAGGED WITH: St. Mary's University, stmarytx.edu

Read stories from people across Texas
Browse All Stories