Gave Everything, Received More
The Texas Story Project.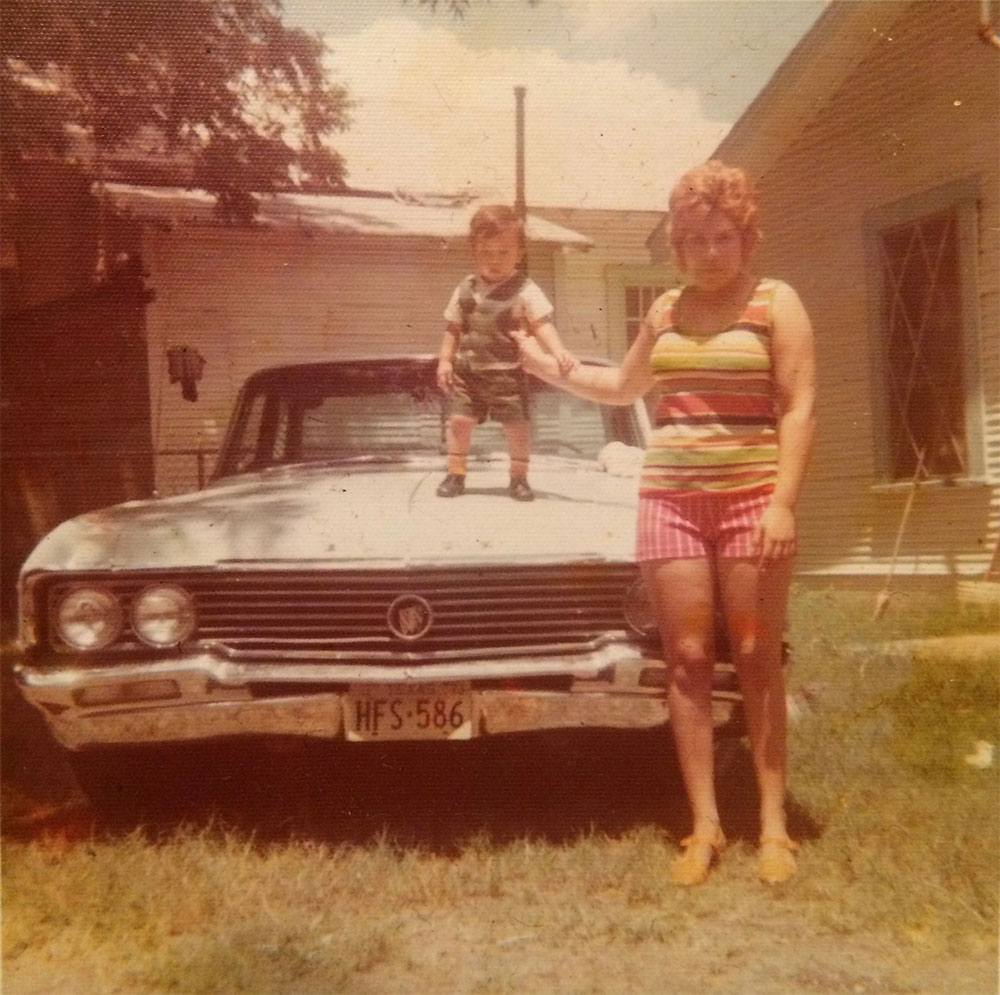 From a little town in Durango, Mexico that isn't even labeled on the map, my grandparents migrated with four kids to the United States. Working in construction and as a housekeeper, my grandparents Heberto Carrillo and Juana Carrillo, did everything possible to give their family a better life that would allow them to take advantage of the many opportunities that the United States offered.
The transition from one country to another was difficult and emotional. "El viaje fue bien triste" my grandmother recalled, stating that moving was more than just changing houses. She felt as if she were leaving her childhood, memories, and family behind in the only place she knew, where she grew up. Although it was difficult to see the benefits at the time, she knew she was leaving her past behind to move into a better future—a bittersweet moment. And being in an old-fashioned relationship where her husband was too "macho" to care how the kids felt about the situation, she felt that she had to take charge affectionately to prove that it was for the better, so she had to bury her feelings at the moment to be as convincing as possible.
When arriving, with the bit of money my grandparents had, they bought a house with two rooms for a family of six. Surprised at the fact that a tiny house would make each other closer to one another, physically and relationship-wise, she recalled it being the biggest blessing. In that home, their happiness didn't come from materials, money, or objects, but from being in the presence of loved ones. "Not that we had a choice, but it was one the best things that happened to our family.... We were poor but so happy". As close as their family was, they still struggled with money, but it was a nice distraction from the hard reality at the time.
My father, the oldest, and my uncle, the second oldest, who were only one year apart shared the same clothes. One would wear one outfit one day, and the other would wear the exact same thing the next day. They made the clothes last until their pants were past their ankles and their toes were peeking through the tip of their shoes. That experience motivated them throughout high school to give it their best, so they could be proud of their achievements. They both graduated in the top 10 percent, allowing my dad to attend St.Mary's University and my uncle to attend Harvard University. My grandparents were at peace at that point, knowing that they did their part as parents to encourage them to do better, and knew they were dedicated enough to have the same motivation throughout college. They set the example for their younger two siblings, so that my grandparents didn't have to worry since they were already following in their brothers' footsteps.
Forty years later, my grandparents now live in a paid-off house, given by one of their children. They're finally enjoying themselves after dealing with work, stress, and difficult obstacles that they had to go through to give their family better opportunities. One now works for SAPD Crisis Response Team, one graduated Medical School at Johns Hopkins, the other is a manager for government insurance, and the last one is a security guard. Coming from a town that promised nothing but a future out in the fields, my grandparents sacrificed the little that they did have and in return received everything. "I think we did a pretty good job".
---
My name is Fernando Carrillo. I live in San Antonio, Texas where I was born and raised. I am currently enrolled at St.Mary's University as a second-year student, studying Accounting & Data Analytics in hopes to becoming an accountant for Exxon. My grandparents are a huge inspiration of mine, due to their accomplishments that have allowed me and future family generations to continue our studies. Their hard work and dedication push me to strive for a better future.
Posted October 11, 2018
Join 8 others and favorite this
TAGGED WITH: St. Mary's University, stmarytx.edu

Read stories from people across Texas
Browse All Stories