Six Generations of Broussards
The Texas Story Project.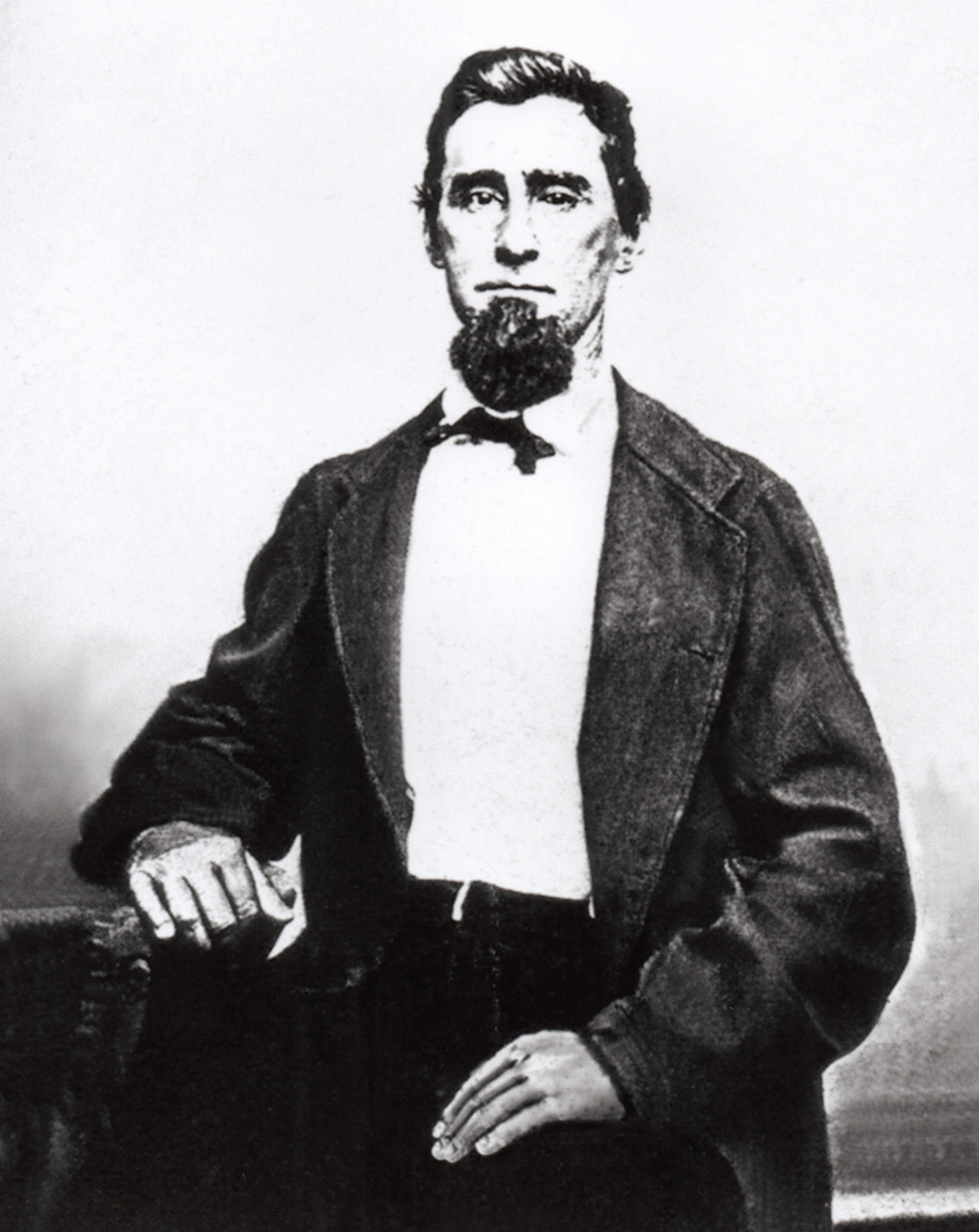 Sevene Broussard portrait
In 1845, Sevenne Broussard, captured in this photograph, and his wife Belzire came to Texas. The son of a prominent Louisiana cattleman, Sevenne and his young bride made their way to southeast Texas by oxcart in search of grazing land for the family's large cow herd. They settled at a place called Blanchette Cove, southeast of present-day Beaumont and began my family's legacy of more than 165 years in southeast Texas.
In the next year, Sevenne relocated his family to the Taylor's Bayou community due to continual flooding at the cove. Eventually, his youngest son Alexander would return to Beaumont. A gifted horse and cattleman, Alex found himself in the employ of early settler J.B. Langham, whose livery stable was located on the southwest corner of Bowie and Pearl streets in downtown Beaumont. Alex married Langham's daughter Hettie Lenora in 1885. Known for his friendly demeanor and welcoming personality, Alex prospered in the city of Beaumont.
In 1889, undertaking services—a common addition to livery and furniture stores in the years following the Civil War—were added to the business and additional locations were opened in Sour Lake, Batson, Hull, Rockland, and Dallas. The company was incorporated in 1901 as A. Broussard Undertaking.
For 125 years, Broussard's Mortuary has remained a family business. Alex's son, my grandfather Dale Alexander Broussard, inherited the company and went on serve as president of the Texas Funeral Directors and Embalmers Association. Following their father and grandfather, James and Alex Broussard took over the Broussard operation in the 1950s. My brother Thomas and I joined the firm in the late 1970s. Now in its 125th year of service, a fifth generation of Broussards have joined in the family business: James Blue Broussard III and Jayme Broussard Toeppich.
Jim Broussard is a 5th generation Texas and local historian and is of the 4th generation to operate Broussard's Mortuary.

Posted July 22, 2014

Read stories from people across Texas
Browse All Stories