Rising Star: Angel's Journey to Fame
The Texas Story Project.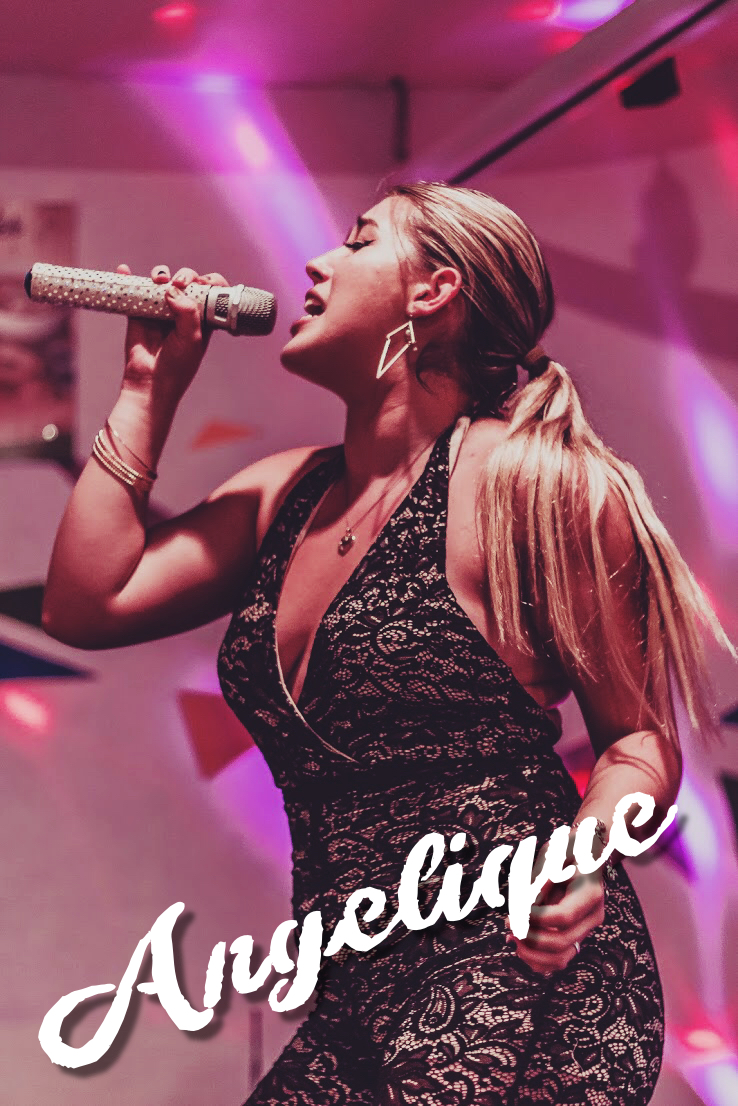 Our Texas story starts with a former student I met in our school's opera program, Angelique Helene Maldonado but we all call her Angel for short. Angel was born in Houston, Texas and she has also dreamt of becoming a pop star — to make it big. She wants to make it on her own, "to retain her artistic integrity and not to the whims of the industry."
She knew she wanted to become a star when she was a little girl, watching the popular Disney Channel show, Hannah Montana. She loved everything about the show like the double life of a pop star that the character was living and the crazy adventures she went on. Angel wanted to be just like her. Growing up, she was always surrounded by music and dancing but she never had a particular interest with one over the other. And as she grew older, she understood that she could not be exactly like Hannah Montana but she did find her own voice in singing, performing, and writing her own music. It allowed her to express herself and it became one of her greatest passions in life.
To ensure that she reaches her dreams in life, she works on booking gigs in her hometown in hopes of, someday, be able do to a Houston tour, record her first album and perform more to get her name out there. She told me that she felt so incredibly fortunate that her parents support her pursuits. "When you tell your peers and even other adults sometimes that your career path is to be a pop star they look at you like you have some sort of deformity. But my parents have always been super supportive of my goals and dreams. My dad in fact started our family entertainment company, so, naturally, when I decided I wanted to be a pop star, he decided he'd be my producer. We definitely keep business in the family and it makes things a lot easier because I know they always have my back."
"Performing makes me feel alive like when I'm on stage I become the best version of myself. Of course, not every performance is great and I am highly critical of myself, but it's forever my greatest passion." One of her fondest memories of performing happened at St Mary's during her freshmen year. She performed in Battle of The Bands, an event held at St Mary's every spring. She said that it was by far one of her worst performance vocally because she was not able to hear herself over the crowd. It was also her very first time performing one of her original songs in front of such an enthusiastic crowd. Although it wasn't the best vocal conduct, the crowd's energy was significantly high and inspiring that it will always be one of those performances that she looks backs and remembers.
Society gives us this mind-set where many artists do struggle to become something, struggling to put their own voice out, struggling to make it big. As Angel mentioned, her own artistic integrity is immensely important to her and because her father is her manager and producer, she gets this advantage of a full creative song writing process. For her to also control what she puts out to the public which is something most artist don't have the opportunity to do. Like many other artists out there, Angel writes her own songs and it was her emotional outlet all through junior high and high school. Other than her own singing career, her family is also running a business called Americastar Entertainment. It has been successful so far and they are looking to grow their business.
Our Texan star's future plan is to "keep going." Since nowadays, "You never know when your career is going to take off especially with the internet. In the meantime, I'm going to keep working at it and if I'm not famous by the time I graduate, then I'll keep working at it in law school."
Let's watch our Texan flourish. Show the world our limitless gifts!
---
Brandi was born and raised in Hong Kong and came to Texas to study Exercise and Sports Science and to be near her grandparents. She is currently a Freshmen at St. Mary's University in San Antonio, TX.
Posted April 16, 2019
Join 1 other and favorite this
TAGGED WITH: St. Mary's University, stmarytx.edu

Read stories from people across Texas
Browse All Stories