Overcoming Adversity while Pursuing a Biomedical Career: Dr. Irene Chapa
The Texas Story Project.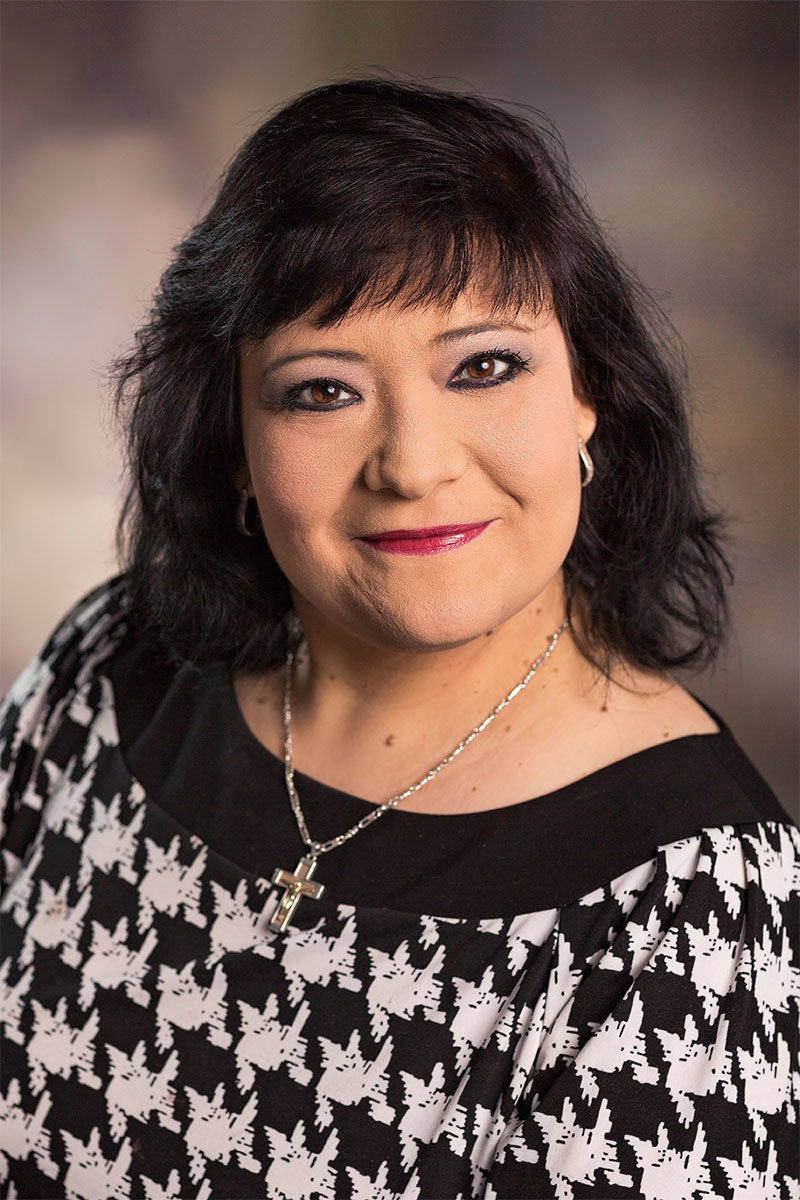 Dr. Irene Chapa
Imagine being a young woman who had a dream of being a scientist. However, all your life, the norm was that only males could fill that standard. As a result, you make it your goal to go against the status quo, becoming a female scientist along with the Director of Recruitment and Science Outreach at the UT Health Science Center. This is a reality for Dr. Irene Chapa and an inspiring story to students of all backgrounds interested in overcoming the barriers they face when pursuing a biomedical career.
Dr. Chapa was born in Laredo, Texas to a supportive Catholic household. Although their funds were tight, her parents sacrificed greatly for her to attend Catholic school throughout her life. Dr. Chapa's primary language was Spanish growing up. At this point, Spanish was not widely accepted throughout school in Laredo. In elementary school, she was charged one quarter for every Spanish word she spoke. She was therefore forced to use English in her daily life.
In order to attend college, Dr. Chapa had to find the money to pay for that part of her schooling not covered by her academic scholarship. She asked close family members and friends if they could help in any way and she was able to come up with the money to attend college. Dr. Chapa attended St. Mary's University and earned a bachelor's degree in Biology. During her time at St. Mary's University, she gave birth to her daughter Krysten. Being a single mom, she was inspired to work harder towards her goals in order to support her daughter. After graduation, she earned a teaching certificate and became a high school science teacher for SAISD. She later joined the American Physiological Society and a mentorship program for research in San Marcos. From this point forward, she knew that research was her passion. She applied to the UT Health Science Center and was accepted into their pharmacology program.
Dr. Chapa's interest while attending graduate school at UT Health Science Center was the difference between cardiovascular regulation between men and women. Earlier in life, men have many more cardiovascular issues while women have fewer issues until menopause. Researchers wanted to test the possible link between cardiovascular problems and hormones in men versus women. When women go into menopause, their cardioprotective hormones decrease which make these assumptions seem correct. However, when women came into the workforce, there was a greater prevalence of cardiovascular issues in women at a much younger age than before. This showed that cardiovascular disease could be linked to stress as well as these hormones. This was the basis of Dr. Chapa's studies while earning her Ph.D.
After graduating from the UT Health Science Center with her Ph.D., she started her postdoctoral there. She has been at the UT Health Science Center for 28 years working as the Director of Recruitment and Science Research. This program helps create an increased awareness of health professions at the university and assists over 14,000 students. She is also the director of the Voelcker Academy, which is a pipeline project where local high school students are empowered to pursue biomedical careers. This academy has been going on for 10 years and their starting students are now in their 3rd year of medical school, graduate school or currently nurses.
Dr. Chapa was able to fight the odds and follow her dreams. She is an inspiration to anyone pursuing a biomedical career and makes it her mission to aid students in achieving their goals. She believes that Texas is a great place to have a medical career because of its high rates of cultural diversity and gender equality. She hopes that she can inspire many people to follow their dreams despite any social challenges or pressure to follow the status quo. Dr. Chapa states, "My advice to students who might find themselves in challenging situations as they pursue their careers is to persevere through any adversity and keep focused on their goals. If they truly feel a vocational calling towards science, or towards any career field in general, then they should not let anything, anyone or any circumstance stand in the way of them accomplishing their goal and realizing their academic dreams."
---
Francesca Toscano is a sophomore at St. Mary's University in San Antonio, Texas. She is pursuing a Bachelor of Science Degree in Biology with a minor in Chemistry. She was born and raised in San Antonio, Texas. She enjoys spending time with her family, hiking, and studying. She is in the Health Occupations Students of America Organization at St. Mary's University. She volunteered at Stone Oak Methodist Hospital for two years (over 150 hours) and plans on attending medical school to pursue her passion for helping those in need.
Posted October 15, 2018
Join 32 others and favorite this
TAGGED WITH: St. Mary's University, stmarytx.edu

Read stories from people across Texas
Browse All Stories