Exploring the Limits of a '46 Ford
The Texas Story Project.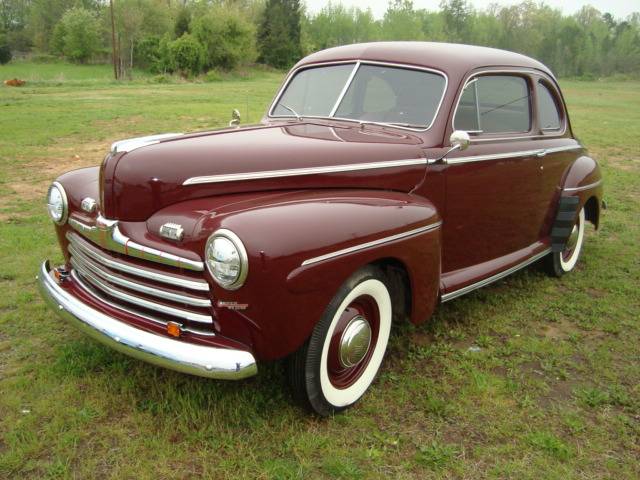 Country roads just seem to draw young men to test their vehicles. Two other young fools and I decided to see how fast my old '46 Ford would go—in reverse. It started out well with my co-pilot watching where we had come from, while I concentrated on keeping the Ford's hood right down the middle of a well-known dirt road.
At 50 m.p.h., my co-pilot told me to look quickly to the front. At first I said no, but he said I should really sneak a peek. Sure enough, when I glanced back, there was the sheriff, bumper-to-bumper, waving his arm and pointing for me to stop. He walked up to me. Placing his hairy arms on my rolled down window, he offered this sage advice:
"Now, you boys are gonna git yore selves kilt, and frankly, I don't care. But you ain't gonna do it in my county. Now git!"
We got, and never tried that stunt again.

Oh, we topped out at 57 m.p.h.
Posted October 28, 2014
Join 4 others and favorite this
TAGGED WITH: Children and Youth, Popular Culture - 20th Century, Rural Experience

Read stories from people across Texas
Browse All Stories