The American Dream City
The Texas Story Project.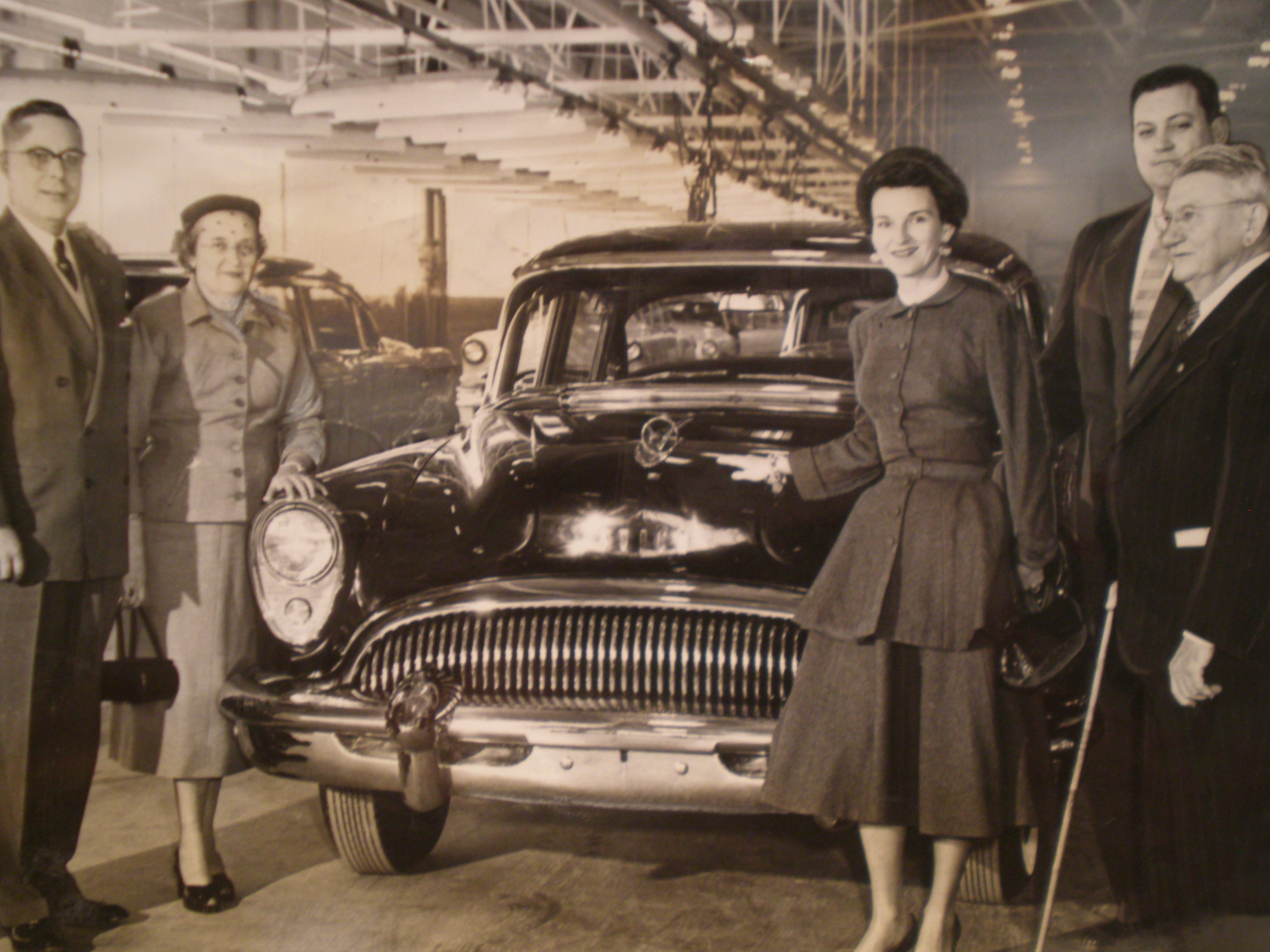 The first car from Arlington's GM plant, circa 1954.
One of the things that I have always loved about Arlington is its can-do, independent spirit. That initiative, which I've witnessed firsthand, has helped build Arlington into one of the country's largest cities, boasting a top-level education system, world-class entertainment venues, two professional sports teams, a strong economy stocked with growing local, national, and international brands, and diverse, safe neighborhoods in which to raise families.
Much of Arlington's growth started back in 1951, when Tom Vandergriff, the so-called "boy mayor," wanted to get General Motors to build an assembly plant in a small town of 8,000 people that lay halfway between Fort Worth and Dallas. When tasked with making Arlington the General Motors Assembly Plant home, the city built a lake to properly expand its water source. As Arlington's young mayor, Vandergriff assembled a 250-acre section of land for the proposed GM plant and secured an agreement for the state to build a road to the facility, which we now know as State Highway 360. The $33 million auto assembly plant eventually opened on January 6, 1954, in Arlington. Today, the plant produces approximately 1,140 vehicles every day and employs more than 4,500 hard-working individuals.
Tom had a hand in so many other major projects in Arlington. He worked hand in hand with Angus Wynne, Jr., to create Texas Under Six Flags, now called Six Flags Over Texas, the largest regional theme park chain in the world. And he fought President Richard Nixon to get the Washington Senators Major League Baseball team to Arlington. His efforts paid off, and the Texas Rangers were born. Twenty years later, the voters of Arlington passed a bond referendum to build a brand new, iconic home for the Rangers, which has since been home to two World Series.
The dreaming continued into the new century. When the Dallas Cowboys were looking for a new home for their stadium, Arlington stepped up. Under my leadership and with the broad support of City Council and its residents, Arlington passed a $325 bond referendum that helped pay for the world-class AT&T Stadium. It opened in 2009 and has hosted hundreds of major events, including Super Bowl XLV, the NCAA Final Four, and George Strait's record-setting, final concert.
All of these things didn't happen by accident. Instead, they are the direct result of Arlington's drive to grow, improve, and provide the best place possible for people to live, work, and play. And that is what makes Arlington the American Dream City.
Robert Cluck, formerly a practicing OB/GYN, has been the mayor of Arlington since 2003. He also serves as the Vice President for Medical Affairs at Arlington Memorial Hospital.
Posted December 10, 2014
Join 3 others and favorite this
TAGGED WITH: Preserving History

Read stories from people across Texas
Browse All Stories